A study looking at how women with gynaecological cancer could be supported by other women who have had similar cancers
Cancer type:
Womb (uterine or endometrial) cancer
This study looked at how well women with a cancer of the female reproductive system coped when they had contact with women who have had a similar cancer, compared to women who do not have this contact.
Being put in touch with another person with cancer ('peer support programmes') is becoming more popular. These programmes can include one to one support, self help groups and on line forums. The National Institute for Health and Care Excellence (NICE) recommend this type of activity as an important part of cancer care.
People with cancer describe these activities as being very helpful, but there is little scientific evidence to prove that they work. Researchers wanted to find out what makes these programmes successful. And have actual results that they can measure from this type of activity. They can then look at how to make these services even better. The aims of this study were to find out
How helpful women find peer support
How peer helpers find giving this support
If women having peer support are able to cope better than those who are not
Summary of results
The study team found that most patients and those giving peer support described benefits from the programme, and of those completing the programme, nobody reported anything negative.
This study recruited 44 patients. It also recruited 34 women who had completed treatment for a similar cancer at least a year ago. These were the peer supporters. As far as possible, the team matched people with similar diagnosis, treatment and age.
In the end, 33 patients were matched with a supporter. Some supporters looked after more than one woman, but not at the same time. The team were unable to find a suitable supporter for the other 11 women.
Of the 33 matches, 6 patients decided to stop after one contact. This was mainly because they either wanted a closer match, or realised that they did not want to talk about their cancer.
Of the 27 patients in ongoing matches, 2 had to stop after 3 or 4 contacts for personal, non cancer related reasons for either the supporter or patient. So the team ended up studying 25 pairs of women.
After training, the peer supporters were asked to call their matched patient once a week at an agreed time, over 3 months. If any pair wanted to continue contact after this time, they could. The supporter role was mainly to listen to their match and share personal experiences.
The study team interviewed both patient and supporter about 3 months after their support period had ended, to find out about their experience of the programme.
Most patients said they felt less alone and more confident about 'coming out the other side' of their cancer experience. Many described the process as an emotional release (catharsis), leading to less anxiety and anger, and an increased sense of wellbeing. Women who had finished treatment particularly valued peer support in making sense of their illness experience, and as a starting point for taking steps to rebuild their lives.
But 8 women found the benefits were limited or none. Reasons for this included having the support too late, having other informal peer support, and having need for social contact rather than direct cancer related support.
Nearly all supporters said they had benefitted, citing satisfaction, making a difference and turning a negative experience of cancer into a positive. Some said they felt their confidence and self esteem improved, after being knocked by their cancer experience. A few women gained a powerful sense of closure and came to terms with painful issues such as loss of fertility. None of the supporters reported it as being a negative experience and all said they would do it again.
We have based this summary on information from the team who ran the trial. As far as we are aware, the information they sent us has not been reviewed independently (peer reviewed

) or published in a medical journal yet. The figures we quote above were provided by the trial team. We have not analysed the data ourselves.
How to join a clinical trial
Please note: In order to join a trial you will need to discuss it with your doctor, unless otherwise specified.
Please note - unless we state otherwise in the summary, you need to talk to your doctor about joining a trial.
CRUK internal database number:
Please note - unless we state otherwise in the summary, you need to talk to your doctor about joining a trial.
Cara took part in a clinical trial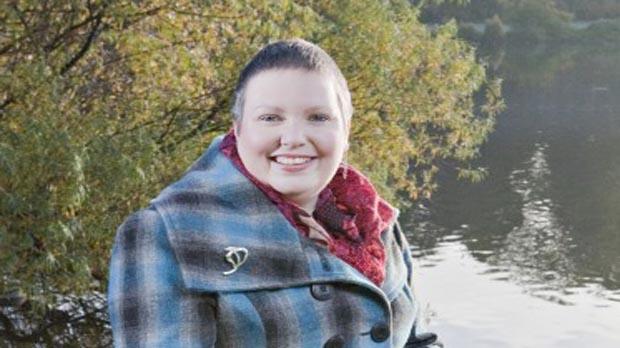 "I am glad that taking part in a trial might help others on their own cancer journey."