A study looking at how well pain is managed
This study was looking at cancer pain and how well it was managed in people over 75, compared to those under 60.
Pain is a common problem with cancer, especially for older people. For many people it is well controlled and managed. But for others it is not. In this study the researchers were hoping to find out more about why this is.
They looked at things such as
The level of pain and how well it was controlled
What people think about their pain and about using painkillers
Other ways that people use to treat their pain
The researchers wanted to find out if there were any differences between older and younger people. Using the information they got in this part of the study, they planned to go on to develop a tool to help improve pain management in older people.
The aims of this part of the study were to
Compare issues about pain and pain control in older and younger people
Find out what factors affected pain management
Summary of results
The researchers found there were no differences in the way older and younger people experience and manage their cancer pain. But there was a difference in the way older people thought about painkillers and how to use them.
The trial recruited 90 people.
58 were over 75 years old
32 were under 60 years old
The researchers asked both groups the same questions about their pain and how they managed it.
There were no major differences in how the 2 groups experienced pain or how it affected their daily life. But the younger group did have more problems with sleeping.
Out of everyone taking part in the study, 9 had problems getting painkillers. Another 6 had finished their painkillers and had not been able to get more before their next dose was due.
In general, both groups said there were no major problems about how they managed their pain. But some of the older group had difficulties in managing their pain caused by what they believed about painkillers and by how they talked to doctors about pain.
The researchers found that the experience and management of cancer pain was no different in older or younger people.
We have based this summary on information from the team who ran the trial. The information they sent us has been reviewed by independent specialists (peer reviewed

) and published in a medical journal. The figures we quote above were provided by the trial team. We have not analysed the data ourselves.
How to join a clinical trial
Please note: In order to join a trial you will need to discuss it with your doctor, unless otherwise specified.
Please note - unless we state otherwise in the summary, you need to talk to your doctor about joining a trial.
Supported by
National Institute for Health Research Cancer Research Network (NCRN)
St Gemma's Hospice
The Big Lottery Fund
University of Leeds
If you have questions about the trial please contact our cancer information nurses
Freephone 0808 800 4040
CRUK internal database number:
Please note - unless we state otherwise in the summary, you need to talk to your doctor about joining a trial.
Charlie took part in a trial to try new treatments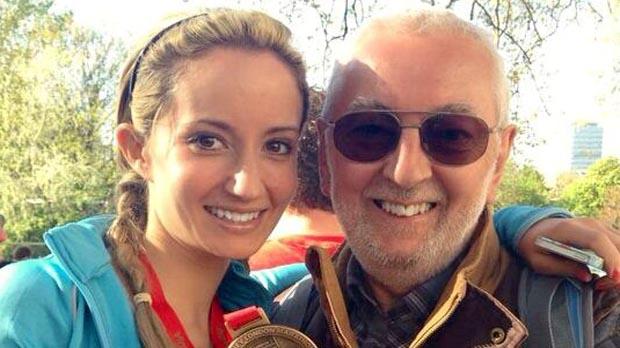 "I think it's really important that people keep signing up to these type of trials to push research forward."