A study looking at folic acid for women having postmenopausal symptoms (FOAM)
Please note - this trial is no longer recruiting patients. We hope to add results when they are available.
Cancer type:
Womb (uterine or endometrial) cancer
More about this trial
Hot flushes are a common symptom of menopause

. They are caused by a fall in the amount of a female hormone called oestrogen. Doctors usually treat hot flushes in post menopausal women with drugs called hormone replacement therapy (HRT

). Cancer treatment can cause women to go through the menopause earlier and their symptoms may be worse. There is also the risk that HRT could cause breast or womb cancer to come back. So doctors are looking at other ways to manage hot flushes in this group of women.
In this trial, they are looking at folic acid

. They are not sure yet how well this will work so they want to find out more. They will also collect blood and urine samples to see what happens to folic acid in the body.
The aims of the trial are find out if folic acid helps to control hot flushes in women who have been through the menopause.
Who can enter
You may be able to join this study if all of the following apply. You
Have had breast cancer or endometrial cancer and been though an early menopause or you have not had have cancer and been through the menopause
Are having 50 or more hot flushes a week
Are between 40 and 70 years old
You cannot join this study if any of these apply
You had a blood test that shows the level of folic acid in your blood is high or low (outside of the normal range)
Your kidneys aren't working properly (the study team can tell you more about this)
You are taking medication that is known to affect how folic acid works (the study team can tell you more about this)
You have a condition called Crohn's disease, coeliac disease, tropical spue or any other digestive problem
Your body doesn't make enough red blood cells as you don't have enough of a vitamin called B12 (this is known as pernicious anaemia)
You have a condition called phaeochromocytoma,  carcinoid syndrome or a type of tumour called a medullary tumour (the study team can tell you more about this)
You smoke more than 5 cigarettes a day
You drink a moderate amount of alcohol that could affect you taking part
You are known to be sensitive or allergic to folic acid
You have taken part in another clinical trial in the last 4 weeks
Trial design
The study team need 236 women to take part. This is a phase 3 study. It is randomised. The women taking part are put into treatment groups by computer. Neither you nor your doctor will be able to decide which group you are in. And neither of you will know which group you are in. This is called a double blind study.
One group have folic acid
The other group have a dummy drug (placebo )
Folic acid is a tablet. You take 1 folic acid or dummy tablet every day for 3 months.
You will also have a blood and urine test when you start and finish treatment.
The study team will ask you to fill in a questionnaire. The questionnaire will ask about other menopausal symptoms you are having and how you've been feeling. This is called a quality of life study. You complete these 4 times during the study.
Hospital visits
Before you start the study you will see the doctor and have some tests. These include
Measuring your height and weight
Physical examination
Blood test (this is to confirm that the level of folic acid in your blood is satisfactory)
You have a trial assessment once a month for a check up while you are having treatment. There is an option to have some assessments by phone instead of visiting hospital. But the first and last assessments must be done in hospital. Each assessment takes about an hour.
Side effects
The side effects of folic acid are minimal. The possible side effects may include an allergic reaction and rarely, a mild stomach upset.
How to join a clinical trial
Please note: In order to join a trial you will need to discuss it with your doctor, unless otherwise specified.
Please note - unless we state otherwise in the summary, you need to talk to your doctor about joining a trial.
Supported by
NIHR Clinical Research Network: Cancer
Sandwell and West Birmingham Hospitals NHS Trust
University of Birmingham
CRUK internal database number:
Please note - unless we state otherwise in the summary, you need to talk to your doctor about joining a trial.
Around 1 in 5 people take part in clinical trials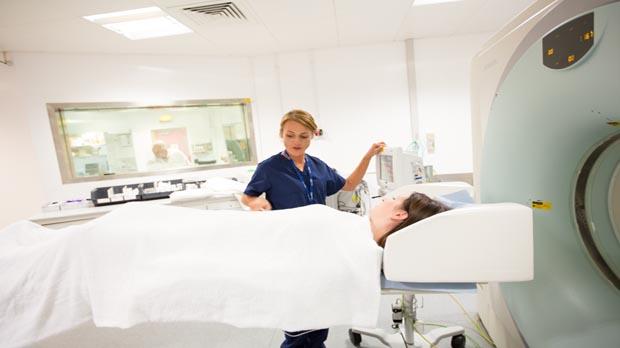 Around 1 in 5 people diagnosed with cancer in the UK take part in a clinical trial.