A study looking at the experiences of women with ovarian cancer
This was a study to learn more about what it is like to have ovarian cancer. By talking to women about their experiences, the researchers also hoped to understand more about the sort of information and support they needed.
The aim of the study was to get a better understanding of the things that really affected peoples' lives when they had ovarian cancer, and to find out which issues were most important to them.
Summary of results
The researchers interviewed 43 women with ovarian cancer. Their ages ranged from 33 to 80 and the group included women who
Had recently been diagnosed with ovarian cancer
Were having treatment at the time
Had ovarian cancer that had come back
Had lived for many years after treatment
The interviews were recorded and the researchers studied them to see if there were things that came up repeatedly. They call these 'emerging themes'.
One thing they looked at was the range of emotions that a diagnosis of ovarian cancer can cause. This included shock, anger and fear. Some people found it difficult to deal with other people's feelings as well as their own. And many had found it difficult to tell other people about their illness.
The researchers learnt that women had often made repeated visits to their doctor before being diagnosed with ovarian cancer because symptoms could be vague and were often thought to be due to something else. They also learnt how having ovarian cancer affected different aspects of women's lives, including their body image and fertility, their work and their relationships. Many women described how they had been supported by friends and family. Some had found that patient support groups helped them, others had not.
The findings from this study have been used as a basis for the ovarian cancer section of a website called Healthtalkonline.org. On this site, you can watch or listen to people talking about their experience of having a range of medical conditions, including many types of cancer.
The section on ovarian cancer is arranged in different topics, based on the emerging themes from this study. The list of 30 topics includes symptoms, surgery, chemotherapy, communication with health professionals, coping strategies, treatment outcomes and follow up.
We have based this summary on information from the team who ran the study. The information they sent us has been reviewed by independent specialists (peer reviewed

) and some of the findings have been published in a medical journal. The figures we quote above were provided by the study team. We have not analysed the data ourselves.
How to join a clinical trial
Please note: In order to join a trial you will need to discuss it with your doctor, unless otherwise specified.
Please note - unless we state otherwise in the summary, you need to talk to your doctor about joining a trial.
CRUK internal database number:
Please note - unless we state otherwise in the summary, you need to talk to your doctor about joining a trial.
Charlie took part in a trial to try new treatments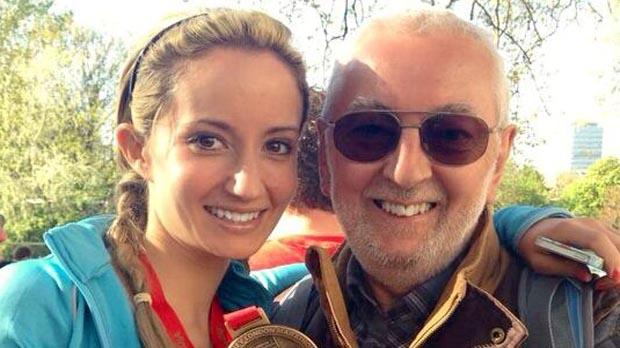 "I think it's really important that people keep signing up to these type of trials to push research forward."