A study looking at a treatment to prevent jaw bone damage in head and neck cancer (HOPON)
Coronavirus (COVID-19)
We know that this is an especially worrying time for people with cancer and their family and friends. We have separate information about coronavirus and cancer. Please read that information alongside this page. We will update that information as guidance changes.
Please note - this trial is no longer recruiting patients. We hope to add results when they are available.
This study is to see if giving high pressure ('hyperbaric') oxygen therapy prevents jaw bone damage after radiotherapy for head and neck cancer. This trial is supported by Cancer Research UK.
More about this trial
If you have head and neck cancer, you may have radiotherapy. Sometimes this treatment can damage your jaw bone (you have 'osteoradionecrosis' or 'ORN'). Bone exposed to radiation can sometimes break down because of a decreased blood supply. Dental surgery can also trigger ORN after radiotherapy.
This condition can be difficult to treat. So researchers are looking for ways to prevent ORN, such as high pressure oxygen treatment called 'hyperbaric oxygen therapy' (HBO). HBO works by increasing the oxygen supply to the jaw. Doctors already use HBO to treat osteoradionecrosis. Small studies suggest that HBO after radiotherapy may also help prevent osteoradionecrosis. Researchers need to test this theory in a larger study. This study aims to
See how well HBO therapy works to prevent ORN in people having dental surgery or jaw surgery after head and neck radiotherapy
Find out more about the side effects of HBO therapy after head and neck radiotherapy
Identify any special features ('biomarkers') from blood samples to predict who will develop ORN, or respond well to HBO therapy
Who can enter
You can enter this trial if you
Have had external radiotherapy or internal radiotherapy (brachytherapy) to your jaw bone (mandible)
Have had your cancer successfully treated, and it has not come back
Need to have surgery to your jaw bone, for example having a tooth removed
Are well enough to have high pressure ('hyperbaric') oxygen therapy (HBO therapy)
Are at least 18 years old
You cannot enter this trial if you
Have a medical condition affecting your lungs or ears that would be made worse by HBO therapy - you can check this with your doctor
Have had HBO therapy already
Have previously had jaw damage caused by radiotherapy (osteoradionecrosis)
Have had treatment with bisphosphonates, a drug to improve blood flow (pentoxyphylline) or a form of vitamin E called tocopherol
Are pregnant
Trial design
This is a phase 3 trial. It will recruit 221 people. It is a randomised trial. The people taking part are put into treatment groups by a computer. Neither you nor your doctor will be able to decide which group you are in.
If you are in group 1, you will have mouthwashes and antibiotics after your dental surgery. You rinse with one capful of mouthwash for 1 minute, 3 times a day, for 5 days after your surgery. You also take antibiotics once before your surgery, and then 3 times a day for 5 days after your surgery.
If you are in group 2 you will have the same treatment as group 1. You will also have a course of 30 high pressure (hyperbaric) oxygen therapy (HBO) treatments. For each session you sit in a special chamber for 90 minutes and breathe normally. The chamber is filled with pure oxygen at a high pressure. At the end of the session, the staff slowly lower the pressure and oxygen level back to normal.
Everyone will fill out a questionnaire before they start treatment and then at 3, 6 and 12 months after treatment. The questionnaire will ask how you have been feeling and about any side effects you have had. This is called a quality of life study.
Hospital visits
Before you start the study, you will see the doctor and fill out a quality of life questionnaire. The doctor will take a photo of your jaw to record your progress. You will also have an X-ray of your jawbone and teeth.
Before your surgery you will fill out another questionnaire. You will also give a blood sample.
At 3 months, 6 months and 12 months after your surgery, you will see the doctor again. You repeat the questionnaire and photo in the same way as before the study. You may need to have another X-ray too.
If you are in group 2, you will also have 30 extra hospital visits in this study for HBO therapy. You have 20 sessions before your surgery, and 10 afterwards.
Side effects
Side effects of hyperbaric oxygen therapy include
Tiredness
Mild changes in vision (until about 6 weeks after treatment)
Ear pain or damaged (ruptured) eardrum (this is rare)
Fits (seizures) - this is very rare
How to join a clinical trial
Please note: In order to join a trial you will need to discuss it with your doctor, unless otherwise specified.
Please note - unless we state otherwise in the summary, you need to talk to your doctor about joining a trial.
Supported by
Aintree University Hospitals NHS Foundation Trust
Cancer Research UK
Experimental Cancer Medicine Centre (ECMC)
NIHR Clinical Research Network: Cancer
University of Liverpool
Other information
This is Cancer Research UK trial number CRUK/08/014.
Questions about cancer? Contact our information nurses
CRUK internal database number:
Please note - unless we state otherwise in the summary, you need to talk to your doctor about joining a trial.
Cara took part in a clinical trial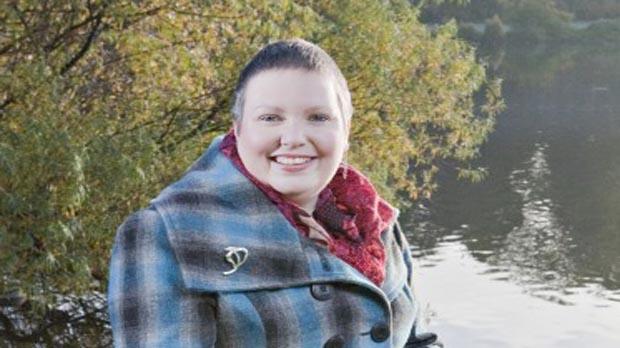 "I am glad that taking part in a trial might help others on their own cancer journey."