A study looking at buparlisib and radiotherapy for non small cell lung cancer
Coronavirus (COVID-19)
We know that this is an especially worrying time for people with cancer and their family and friends. We have separate information about coronavirus and cancer. Please read that information alongside this page. We will update that information as guidance changes.
Cancer type:
Non small cell lung cancer
This study looked at a cancer growth blocker called buparlisib and radiotherapy for a type of lung cancer called non small cell lung cancer. It was supported by Cancer Research UK.
More about this trial
Buparlisib is a type of
cancer growth blocker
called a PI3K inhibitor. It stops signals that cancer cells use to divide and grow. 
Some cancers have low oxygen levels (hypoxia). Radiotherapy often works less well on hypoxic cells. The research team hoped that buparlisib would help increase oxygen levels in cancer cells. And that this would mean radiotherapy would work better.
The aims of this study were to find out:
the best dose of buparlisib to give alongside radiotherapy
whether buparlisib can change the amount of oxygen getting to the cancer cells
more about the side effects
Summary of results
The research team found buparlisib and radiotherapy didn't cause too many side effects, and did increase oxygen levels in lung cancer cells.
This study was open for people take part between 2013 and 2017. The research team published the results in 2019.
Results
buparlisib tablets once a day for two weeks
radiotherapy once a day for 5 days during the second week of buparlisib
a PET-CT scan before treatment and a week after finishing treatment
The first few people had the lowest dose of buparlisib. They didn't have any serious side effects, so the next few people had a higher dose. This is called dose escalation. Once the research team had found the best dose to give, 10 more people had that dose of buparlisib. This is called dose expansion.
The research team looked at whether buparlisib increased oxygen levels in the cancer cells of 15 of the people who took part. They found that the oxygen levels increased in 10 of these 15 people (67%). 
This study wasn't designed to find out whether this helped radiotherapy work better or not. Researchers would need to do a larger trial to look at this.
Side effects
Most people taking part had at least 1 side effect of buparlisib, but many were mild or short lived. The most common side effects were:
tiredness (fatigue)
feeling sick
a drop in appetite
Some people taking part had some of the common
side effects of radiotherapy
. These included pain on swallowing or inflammation of the lung. No one taking part had any extra radiotherapy side effects.
Conclusion
The research team concluded that buparlisib and radiotherapy didn't cause too many side effects for people with lung cancer. And that it did help increase oxygen levels in the cancer cells. They suggest more work is done to find out if this helps radiotherapy work better.
Where this information comes from
We have based this summary on information from the research team. The information they sent us has been reviewed by independent specialists (
peer reviewed

) and published in a medical journal. The figures we quote above were provided by the trial team who did the research. We have not analysed the data ourselves.
How to join a clinical trial
Please note: In order to join a trial you will need to discuss it with your doctor, unless otherwise specified.
Please note - unless we state otherwise in the summary, you need to talk to your doctor about joining a trial.
Supported by
Cancer Research UK
Experimental Cancer Medicine Centre (ECMC)
NIHR Clinical Research Network: Cancer
Novartis
Oxford Cancer Imaging Centre
University of Oxford
Other information
This is Cancer Research UK trial number CRUKD/12/016.
Questions about cancer? Contact our information nurses
CRUK internal database number:
Please note - unless we state otherwise in the summary, you need to talk to your doctor about joining a trial.
Cara took part in a clinical trial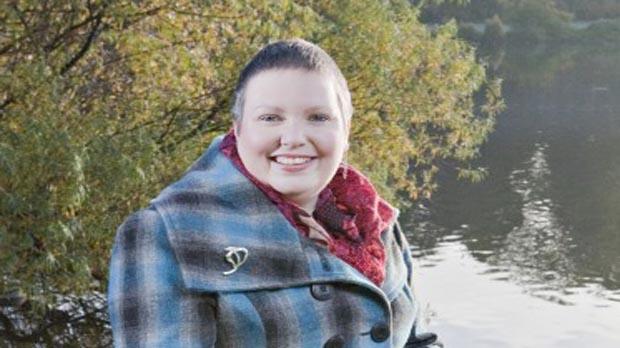 "I am glad that taking part in a trial might help others on their own cancer journey."