A study looking at different scans to help understand liver cancer
This study looked at different types of MRI scans to find out more about liver cancer.
If your doctor thinks you may have liver cancer, there are several tests they can use to diagnose it. They usually use a combination of ultrasound scans, CT scans and MRI scans. They use these scans to work out where the cancer is and how big it is, and this helps them decide which treatment to use.
If they can't be sure from the scans, then doctors can take a sample of tissue from the liver (a biopsy) and look at it under a microscope. But this can be uncomfortable, and there is a small risk of problems.
MRI scans use magnetism to help build up a picture of the inside of the body. When this trial was done, there were new types of MRI scans using stronger magnets. These can be helpful to get more information than just the size and position of the cancer. This pilot study looked at the MRI scans that use a stronger magnet.
The aim of the study was to see if these scans could give extra information which might help diagnose liver cancer or see how well treatment is working.
Summary of results
The research team had mixed results with the different types of MRI scans for people with liver cancer.
First, the research team looked at the results of an MRI scan called BOLD. This measures changes in blood flow and oxygen levels. They looked at the results of this scan in 8 people with liver cancer who also had cirrhosis, and 8 people who didn't have liver cancer or cirrhosis.
They found that after breathing in pure oxygen, the oxygen levels in the liver changed for the people with liver cancer. But the levels didn't change in the people with healthy livers. This means that healthy livers can regulate the level of oxygen when the amount of oxygen in the air is increased, but livers affected by cancer can't. The researchers hope that one day the BOLD MRI could be used to help diagnose liver cancer, but it needs to be looked at in more detail.
They also looked at the results of a scan called dynamic contrast enhanced MRI (DCE-MRI). This gives information about the blood supply to the cancer. They looked at the scans of 5 people who had liver cancer and also 11 people who didn't. They found that the results varied. The results did not appear to help with diagnosing liver cancer, but they may be useful to see how well treatment is working.  
The study team concluded that both DCE-MRI and BOLD MRI scans may be useful for people with liver cancer in the future. They recommend that larger trials are done to improve techniques and find out more. During the study they learnt a lot about how to do, and analyse, the BOLD and DCE-MRI scans using the stronger magnet. This information will help them plan future trials.
We have based this summary on information from the team who ran the trial. The information they sent us has been reviewed by independent specialists (peer reviewed

) but may not yet have been published in a medical journal.  The figures we quote above were provided by the trial team. We have not analysed the data ourselves.
How to join a clinical trial
Please note: In order to join a trial you will need to discuss it with your doctor, unless otherwise specified.
Please note - unless we state otherwise in the summary, you need to talk to your doctor about joining a trial.
Supported by
Cambridge University Hospitals NHS Foundation Trust
Cancer Research UK
Experimental Cancer Medicine Centre (ECMC)
NHS Research and Development
University of Cambridge
CRUK internal database number:
Please note - unless we state otherwise in the summary, you need to talk to your doctor about joining a trial.
Around 1 in 5 people take part in clinical trials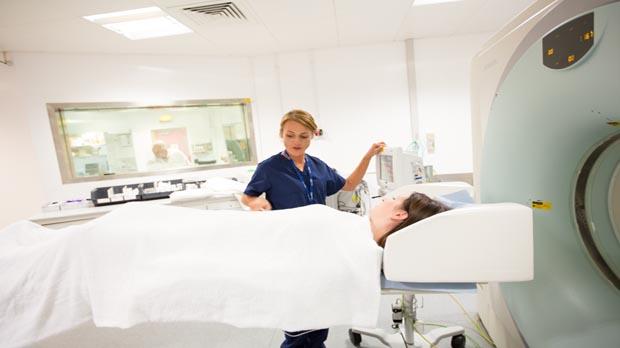 Around 1 in 5 people diagnosed with cancer in the UK take part in a clinical trial.