A study giving people a meaningful voice in the design and delivery of care (EVOVLE)
Please note - this trial is no longer recruiting patients. We hope to add results when they are available.
This study is using an online survey to find out what is important to people about the design and delivery of care.
It is open to people diagnosed with:
More about this trial
To help make informed decisions about care, doctors and patients can use clinical practice guidelines. These guidelines are recommendations based on the best available clinical evidence.
Including patients in developing these guidelines can improve the quality of care. Especially where preference is important when considering the pros and cons of treatment.
An example is deciding on treatment for early (localised) prostate cancer. When deciding on treatment, other factors are considered such as your:  
age
education
social conditions
views
experience
Researchers want to find a meaningful way for patients to help develop clinical guidelines. This way should consider:
who to involve
when to involve them
how to involve them
In this study the team use surveys to ask patients about this. The aim is to develop a model that gives patients a meaningful say in the design and delivery of care.
Please note: Taking part won't change your treatment. You will not get any direct benefit. But the results could help others in the future with their treatment decisions.
Who can enter
The following bullet points list the entry conditions for this study. Talk to your doctor or the study team if you are unsure about any of these. They will be able to advise you.
Who can take part
You may be able to join this study if you have one of the following cancers:
kidney cancer
bladder cancer
prostate cancer 
testicular cancer  
And both of the following apply, you:
live in Europe
can understand written and spoken English
Trial design
You fill in 3 surveys. You must complete each survey.
Each survey is sent out by email. You receive one at time. There is a 2 week break between completing each questionnaire. Instructions on how to complete each one is included.
It takes about 20 minutes to complete each one. You have 2 weeks to fill in and return it.
Each survey has a list of topic areas that are relevant to kidney, bladder, prostate and testicular cancer. You are asked to rate how important it is for the patient to be involved in each area using a 9 point scale.
You do this considering the question 'Are patient preferences and values of high importance in the topic area?'.
The study team are also asking specialist doctors and nurses to complete the surveys.
Hospital visits
There are no hospital visits as part of this study.
Side effects
This study involves completing surveys, rather than having a treatment. So there are no side effects if you take part.
How to join a clinical trial
Please note: In order to join a trial you will need to discuss it with your doctor, unless otherwise specified.
Please note - unless we state otherwise in the summary, you need to talk to your doctor about joining a trial.
Chief Investigator
Dr Sara MacLennan
University of Aberdeen
Foresterhill
Aberdeen AB25 2ZD
Supported by
University of Aberdeen
UCAN (Urological Cancer Charity)
Cancer Research UK trial number
CRUK internal database number:
Please note - unless we state otherwise in the summary, you need to talk to your doctor about joining a trial.
Cara took part in a clinical trial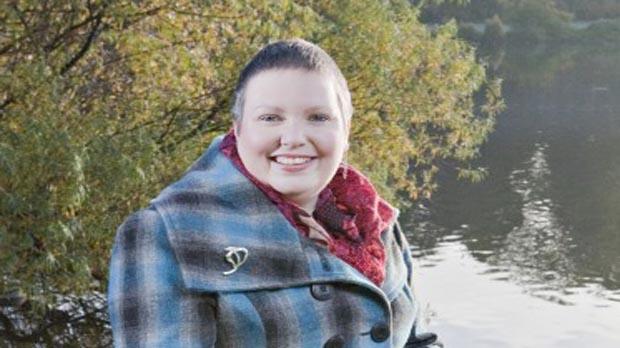 "I am glad that taking part in a trial might help others on their own cancer journey."