A study to find activity in the immune system in early breast cancer
This study was looking for antibodies and white blood cells called T cells in women with or without breast cancer. Researchers wanted to see if reactions in the immune system show up in the early stages of breast cancer.  
If you go to a breast clinic because you have a lump in your breast, you have a range of tests, to see if the lump is breast cancer. These may include an X-ray of your breast (mammogram), an ultrasound scan and taking a sample of cells from your breast (a biopsy). Mammograms are also useful for screening older women for breast cancer. But mammograms have their limitations, and aren't so useful in younger women. So researchers are looking for other ways to help diagnose breast cancer. 
There is growing evidence that the body's immune system could play an important part in screening for very early cancers. If the immune system reactions could be picked up somehow, they may one day help doctors find breast cancer at an earlier stage.
In this study, the research team were looking for these immune reactions. They collected blood samples from women having a breast biopsy, and from healthy women. They wanted to study the samples for levels of antibodies and immune system cells called T cells, which react to breast cancer proteins.  The main aim of this study was to find new markers in the blood of women with breast cancer, which could one day be looked for in a blood test to help doctors screen for and diagnose breast cancer.  
Summary of results
This study was never finished so there are no results available. The researchers were unable to recruit enough patients.
How to join a clinical trial
Please note: In order to join a trial you will need to discuss it with your doctor, unless otherwise specified.
Please note - unless we state otherwise in the summary, you need to talk to your doctor about joining a trial.
Supported by
CANHELP
Experimental Cancer Medicine Centre (ECMC)
Guy's and St Thomas' NHS Foundation Trust
CRUK internal database number:
Please note - unless we state otherwise in the summary, you need to talk to your doctor about joining a trial.
Caroline took part in a clinical trial for breast cancer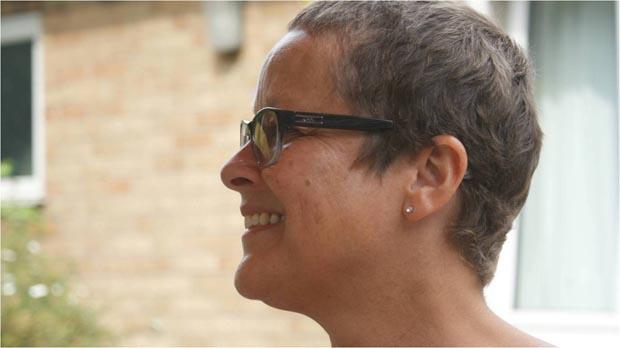 "I had treatment last year and I want to give something back."