A study looking at preventing late breast cancer recurrence in women who have had 5 years of hormone therapy (IBIS 3 feasibility)
Coronavirus and cancer
We know it's a worrying time for people with cancer, we have information to help. If you have symptoms of cancer contact your doctor.
Coronavirus and cancer
We know it's a worrying time for people with cancer, we have information to help. If you have symptoms of cancer contact your doctor.
This study tried to find out if an aromatase inhibitor, zoledronic acid and metformin on their own or in combinations could help stop breast cancer coming back. 
It was for women after the
menopause

 who:
had no signs of breast cancer after 5 years of hormone therapy
had an increased risk of their breast cancer coming back
Before researchers could run this study, they looked at how possible it was to do it well. This is called a feasibility study. 
Cancer Research UK supported this study.
More about this trial
It is usual to have 5 years of hormone therapy after the first treatment for
breast cancer
. You don't have further treatment unless you have signs of the cancer. 
Some women have a higher risk of their cancer coming back. Doctors are always looking for a way to decrease this risk. In this study, they wanted to look at:
a type of hormone therapy called an aromatase inhibitor  such as anastrozole, letrozole or exemestane
a drug called metformin
a bisphosphonate  called zoledronic acid 
Aromatase inhibitors are a usual treatment for breast cancer. But doctors weren't sure if having hormone therapy for more than 5 years was useful or not. 
We know from research that the diabetes drug metformin can slow the growth of cancer cells including breast cancer.
Zoledronic acid
is a type of drug called a bisphosphonate. Bisphosphonates are bone hardening or strengthening treatments. Zoledronic acid, when given after surgery, has an additional beneficial effect of preventing breast cancer from coming back in women past their menopause. Researchers hoped that this benefit may persist when given 5 years after surgery.
The study team wanted to find out how well the above treatments worked alone or in different combinations.
But before running a large study, they first needed to find out if it was possible to do the study. So, they ran this
feasibility study.
The main aims were to find out:
how willing women were to take part
how long it would take to get enough women to join
if they needed to be change anything 
Summary of results
The study team found that to do a study like IBIS 3 it would be necessary to provide the proper support for GPs. 
This study was open for women to join between 2016 and 2017. Researchers reported the results in 2017. 
About this study
Researchers recruited women from hospitals and GP practices. Most women had been discharged from the breast cancer clinics and were being followed up by the GP. So, the GP's were the best way to find women suitable to join. But only a very small number of GP's agreed to take part in IBIS 3. 
It was a
randomised study
. Women who joined were put into 1 of 8 treatment groups. Of those:
20 had no further treatment – this was the standard of care
19 had metformin
16 had zoledronic acid
6 had an aromatase inhibitor
6 had metformin and an aromatase inhibitor
15 had metformin and zoledronic acid
4 had zoledronic and an aromatase inhibitor
3 had an aromatase inhibitor, metformin and zoledronic acid
Results
85 women joined the trial from 13 hospitals.
Only 5 out of every 100 (5%) GP practices expressed interest in taking part and 3 out of every 100 (3%) actually took part. The main reasons GP's didn't join were:
a lack of time and staff to carry out the database search or review medical records
the request coming at a busy time
lack of money
GP's invited 150 women to take part.
These GP practices wrote to suitable women to ask them to join. 
10 were eligible and interested, 4 took part. The main reasons women didn't join were:
they didn't respond to the letter
not interested in clinical research
worries about the side effects of drugs
they weren't suitable 
no desire to have extra tests
women were already having an aromatase inhibitor as part of standard care
unwilling to be put into a treatment group at random
The researchers say it wasn't possible to follow these women to see how they did long term. This was because this part of the study was to see if it was possible to do the study. And they had hoped they would go on to join the main study when it happened. So, they have no information about how well treatment worked.
Conclusion
The study team found it wouldn't be possible to run the IBIS 3 study. 
The researchers say this study highlights the problem of getting people to join studies through the GP. And how important GP's are to run successful studies in the secondary care setting. 
Researchers think that more support and money could help GP's to take part in these types of studies. And perhaps asking them to take part when they aren't so busy might help too. 
Where do these results come from 
We have based this summary on information from the research team.  As far as we are aware, the information they sent us has not been reviewed independently (
peer reviewed)

 or published in a medical journal yet. The figures we quote above were provided by the research team. We have not analysed the data ourselves.
How to join a clinical trial
Please note: In order to join a trial you will need to discuss it with your doctor, unless otherwise specified.
Please note - unless we state otherwise in the summary, you need to talk to your doctor about joining a trial.
Supported by
Cancer Research UK
Australia and New Zealand Breast Cancer Trials Group (ANZBCTG)
Queen Mary University of London
Questions about cancer? Contact our information nurses
CRUK internal database number:
Please note - unless we state otherwise in the summary, you need to talk to your doctor about joining a trial.
Caroline took part in a clinical trial for breast cancer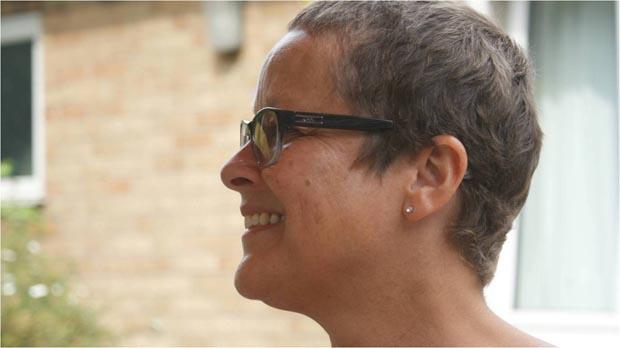 "I had treatment last year and I want to give something back."