A study developing a set of questions to help doctors identify problems after pelvic radiotherapy (DESIGNER)
Coronavirus (COVID-19)
We know that this is an especially worrying time for people with cancer and their family and friends. We have separate information about coronavirus and cancer. Please read that information alongside this page. We will update that information as guidance changes.
Please note - this trial is no longer recruiting patients. We hope to add results when they are available.
Cancer type:
Bowel (colorectal) cancer
Womb (uterine or endometrial) cancer
This study is developing a brief set of questions that will help doctors to identify people who have tummy or bowel problems following radiotherapy treatment for cancer.
If you have radiotherapy to the area between your hips (the pelvis

), you may have some long term side effects such as diarrhoea or pain.
Although pelvic radiotherapy side effects are quite common, doctors don't always pick up the symptoms. In this study, researchers are developing a brief set of questions to help doctors identify the problems, so that they can refer people to a specialist for help controlling these symptoms. They call this a screening tool.
The study team will ask people who have had problems after radiotherapy to fill out the screening tool they are developing. They will then ask them about any possible problems they can see with using the tool. Their answers will help the researchers to finalise the tool ready to be used by doctors.
Taking part in this study will not change your treatment in any way. The researchers hope that the results will help doctors to identify people who may need help with symptoms after pelvic radiotherapy.
Who can enter
You may be able to enter this study if you
Had radiotherapy to your pelvis more than 3 months ago as part of treatment to cure cancer
Don't have any signs of cancer now
Have developed bowel or tummy problems since having radiotherapy
Are at least 16 years old
Are able to understand the screening tool and talk about it in an interview
You cannot enter this study if you
Are having specialist treatment for any other disease affecting your digestive system such as inflammatory bowel disease or coeliac disease
Trial design
The study will recruit 10 to 15 people. If you agree to take part, you complete the screening tool that the study team are developing. A researcher will then interview you and ask about any possible problems with the wording and the instructions for using the tool.
They will make notes and with your permission, they will make an audio recording of the interview.
All the information you give is confidential

and it will not be possible to identify you in any results of the study.
Hospital visits
The interview will take place either at hospital or in your home, depending on which is most convenient for you.
Filling in the screening tool and having the interview will take between half an hour and an hour.
Side effects
There are no side effects from taking part in this study. If the researcher feels that you mention something that needs to be discussed with your medical team, they will ask your permission to talk to your doctor or nurse.
How to join a clinical trial
Please note: In order to join a trial you will need to discuss it with your doctor, unless otherwise specified.
Please note - unless we state otherwise in the summary, you need to talk to your doctor about joining a trial.
Supported by
Cardiff University
National Institute for Health Research Cancer Research Network (NCRN)
Tenovus
Questions about cancer? Contact our information nurses
CRUK internal database number:
Please note - unless we state otherwise in the summary, you need to talk to your doctor about joining a trial.
Cara took part in a clinical trial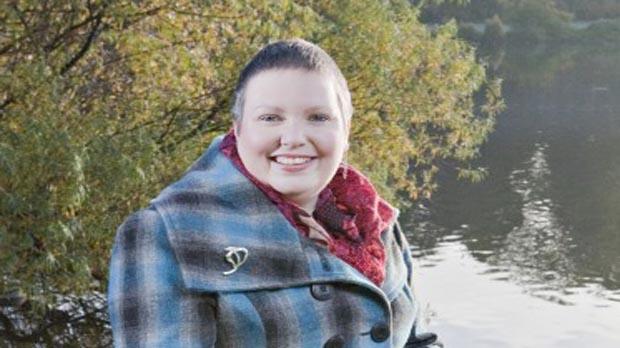 "I am glad that taking part in a trial might help others on their own cancer journey."