A study comparing 2 types of support for people with cancer who want to continue working or return to work (REJOIN)
This study looked at specialist one to one support for people with cancer who would like to work.
More about this trial
People with cancer can find it difficult if they want to carry on working, or return to work after treatment. Some people need more support. As treatments are improving and people are living longer, this is becoming more of an issue.
Researchers wanted to see if they could develop and test a support package for people in this situation. They called this REJOIN – rehabilitation for job and occupational independence.
The compared the REJOIN system with the standard information and support people got at the time.
plan and deliver a new support package
train relevant members of the health care team to provide extra support
find out if people want to take part in a study looking at this sort of support
Summary of results
The research team were able to develop an online training system to help health care professionals support people who want to go back to work after treatment for cancer.
This trial was open for people to join between 2013 and 2015. 
Results
The research team recruited 60 patients and 22 health care professionals from 8 hospitals to take part in this study. 
They ran training sessions for the health care professionals (HCPs). But it was often difficult for the HCPs to get time away from work to attend sessions. So the team developed an online training programme with telephone support instead.
The patients taking part were put into 1 of 2 groups at
random
:
30 people had standard care
30 people had REJOIN support
People in the standard care group had support which included information on work and cancer from Macmillan Cancer Support.
People in the REJOIN group had a programme of support developed by the research team. It had several steps to make it easier for health care professionals to help people who want to go back to work.
Discuss issues. It's important to talk about people's specific situation, as different people have different issues and concerns.
Set goals. People need goals that are personal to them, their health and their work situation.
Develop interventions. There are several things that need to be taken into account when working out how best to support people. They vary from person to person. 
They include:
functional capacity – problems with things like fatigue, memory or physical ability
psychosocial issues – issue with confidence, relationships at work or coping with emotional situations
physical space – modifications to furniture, tools or other aspects of the workplace
work – possible need to change hours or level of responsibility 
employers – helping people negotiate changes, and helping employers understand what people need when returning to work after cancer treatment
legal advice – help with legal issues and providing contacts for more support if necessary
changing jobs – helping people leave their job, or move to another job, if that is better for them
Review. It's important to see how well things are going and change things if necessary.
The researchers don't have results comparing how well the 2 different methods worked yet. We hope to update this page when this information is available.
Conclusion
The research team developed a process for health care professionals to follow, to help people with cancer go back to work.
This process is now part of another study called
SURECAN
which is looking at quality of life after cancer treatment.
Where this information comes from
We have based this summary on information from the research team.  As far as we are aware, the information they sent us has not been reviewed independently (
peer reviewed

) or published in a medical journal yet. The figures we quote above were provided by the research team. We have not analysed the data ourselves.
How to join a clinical trial
Please note: In order to join a trial you will need to discuss it with your doctor, unless otherwise specified.
Please note - unless we state otherwise in the summary, you need to talk to your doctor about joining a trial.
Supported by
NIHR Clinical Research Network: Cancer
NIHR Fellowships Programme
University College London (UCL)
CRUK internal database number:
Please note - unless we state otherwise in the summary, you need to talk to your doctor about joining a trial.
Around 1 in 5 people take part in clinical trials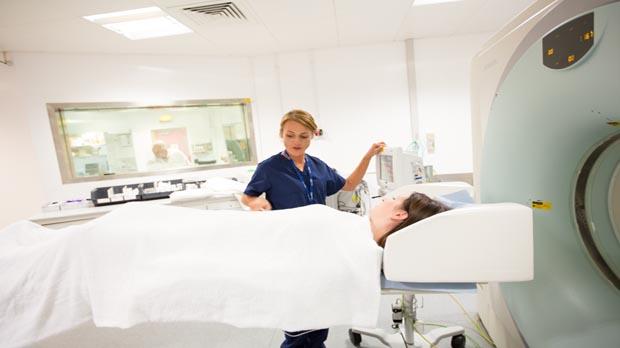 Around 1 in 5 people diagnosed with cancer in the UK take part in a clinical trial.