How much we spend on research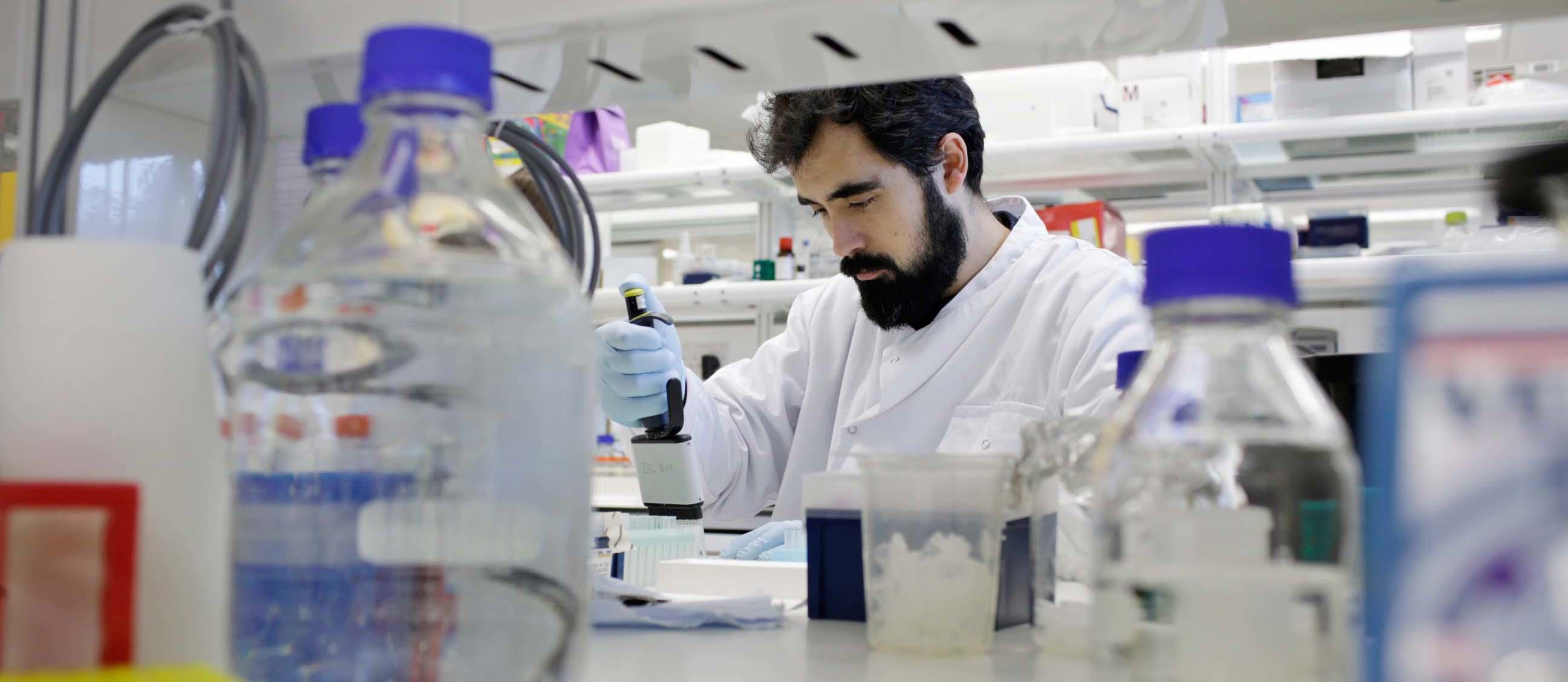 We spent £423 million on life-saving research carried out in 2017/18, including £104 million into the biology of cancer that underpins the rest of our research. We also set aside money for future work on long-term projects that are running over several years.
We're working to prevent cancer, diagnose it earlier, develop new treatments and optimise existing treatments to make them more effective. Our 2017/18 spend on research includes £45 million on our Clinical Trials Units, £57 million on research into detecting cancer earlier, and £35 million on research into possible cancer causes and prevention, helping people to reduce their risk.
We always aim to fund the best quality research with the greatest potential to bring benefits to people affected by all types of cancer. Accelerating progress against hard-to-treat cancers – brain tumours and lung, pancreatic and oesophageal cancers – is a priority for Cancer Research UK. When we launched our research strategy in 2014, increasing the amount we invest in this area was a vital goal. Since then, we've increased our funding, this year spending a total of £98 million – £13 million more than last year. We've also supported the research community in these cancers to make sure there are more high-quality projects on these cancers to fund.