Manifesto for Cancer Research and Care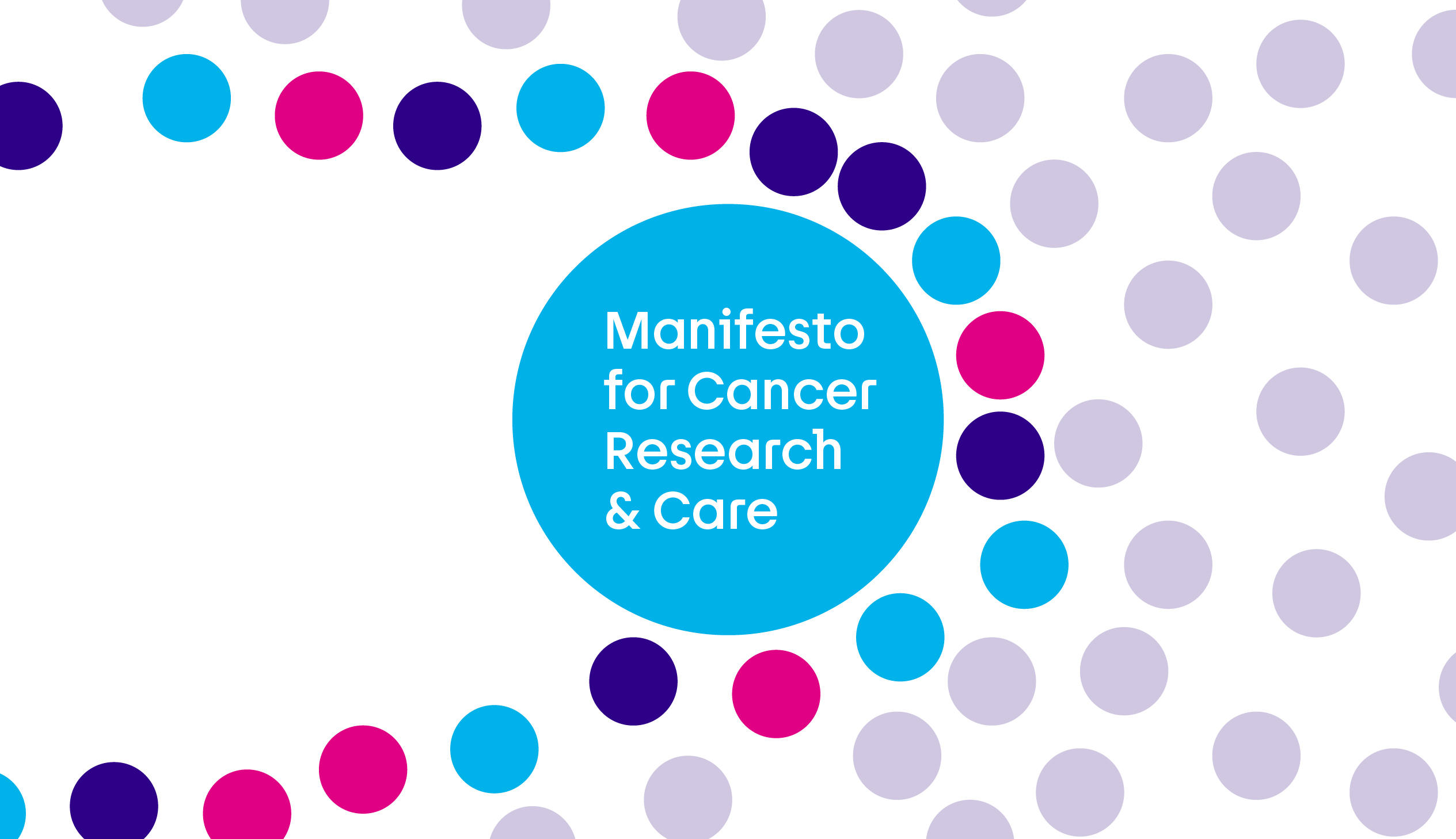 Practical policies to beat cancer from research to care
We're developing a manifesto that sets out how to improve cancer outcomes across England ahead of the general election.
Cancer is a growing problem
1 in 2 of us will get cancer in our lifetime*. Waiting time targets aren't being met. People face unequal access to treatment. Cancer outcomes aren't keeping pace with other countries.  
And with a growing and ageing population, the number of cases diagnosed each year is projected to rise by a third to over half a million each year by 2040.
But the problem is fixable
At Cancer Research UK, we exist to beat cancer. We're the largest funder of research globally. And so far, we've made incredible progress – over the last 50 years, we've helped double cancer survival in the UK. From trials to cancer care, no other organisation in the world has the same depth and breadth of expertise. 
We're uniquely placed to bring together experts to develop practical policy proposals to deliver real change for people. That's why, over the course of 2023, we will be developing a long-term manifesto to improve cancer research and care in the UK.  
We'll be publishing expert comment pieces and holding roundtables with stakeholders from across the cancer community and beyond – from political and system leaders to cancer experts, researchers, policymakers, economists, clinicians and cancer patients. 
From these, we'll develop a set of actionable policy recommendations that will transform cancer outcomes for people across the UK – the Manifesto for Cancer Research and Care. We'll publish this at the end of the year, in time to inform policy debates leading into the next general election, with further work in future years for national elections in Scotland, Wales and Northern Ireland. 
*Ahmad AS et al, British Journal of Cancer, 2015 
A manifesto in 4 chapters
Watch our Cancer in the UK webinar
In March, we published a report, Cancer in the UK: Overview 2023, examining the key challenges for cancer services and people affected by cancer today. This webinar with Professor Mike Richards provides a summary of the report's findings across different areas of cancer care and a chance to hear Mike's reflections. From cancer incidence to prevention, early diagnosis and treatment, hear about the progress that's been made and what still needs to be done.