Meet our Online Cancer Insights Panel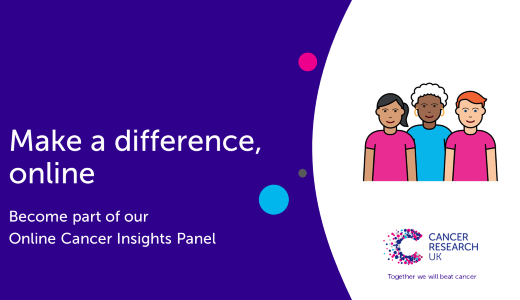 Join our Online Cancer Insights Panel
Would you like to get involved in patient involvement opportunities, but you'd like the flexibility to do it from home? If yes, Cancer Research UK's Panel might be for you!  
Our Online Cancer Insights panel gives members the flexibility of getting involved in our work from the comfort of their home.  
Panel members get to share their views on areas of our work, like our fundraising and health marketing campaigns, through online surveys carried out in a time and place that suits them.
Here, Nitika and Jo tell us how they've found their time on the panel.
Nitika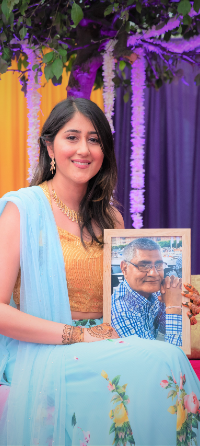 Leicester City supporter Nitika, works as a project manager at a University. She has recently got married to Karun, and they live in Wolverhampton. Last year, Nitika's father sadly passed away from pancreatic cancer. She tells us a bit about what it's like being a panel member and why this is important to her as a young Asian woman.
"I felt joining the Online Cancer Insights Panel would allow me to share my experience of living with a family member who has gone through the journey whilst in the middle of a pandemic. Overall, the involvement in the panel has been insightful and I have learnt how CRUK generates new ideas.  
The consultation I enjoyed the most was reviewing clinical trial questionnaires intended for patients and families. I felt I could use my experience to comment on the questions and concerns I'd had as a family member. I've also enjoyed consultations about the CRUK cancer care shop. I didn't know this online shop existed until I received the questionnaire and was tasked with assessing leaflets about their format and layout. 
Cancer affects everyone, regardless of ethnicity and background. However, in general, some Asian patients (and their families) may not feel comfortable enough to share their diagnosis and treatment openly to others. I feel perhaps there is less of a voice amongst Asians which is why I feel it's important to share my opinion on projects across CRUK." 
Jo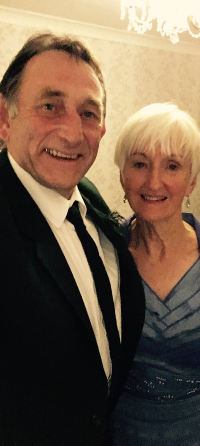 Jo joined our Online Cancer Insights Panel last year after wanting to get more involved in CRUK's work. Jo's wife Sue was diagnosed with a very rare cancer called Pheaochromosytoma. She was treated twice a year at the Beatson in Glasgow which meant that she was able to bring up their four children and live an almost a normal life. Sadly in 2003, the toxicity of the treatment took its toll and Sue passed away. Jo's four children were also tested for the faulty SDHB gene which caused Sue's rare cancer. Sadly, their two youngest children, who are twins, have inherited the gene.
"Last year, during the pandemic I wanted to see if there were opportunities within CRUK for me to try to online as the pandemic was making it difficult to communicate in other ways. I was pleased and very interested to see CRUK were looking for a diverse group of people for this cancer insights panel as this is very important to me.
I've enjoyed all the consultations, however there were three I especially enjoyed. The consultation on the health info survey because there were animations and I think this form of communication is excellent. The devolved and metro mayor campaign because I live in Scotland, so I'm interested in this area. Finally, the Centre for Drug Development survey as I'm passionate about trying to find a drug treatment to help the faulty SDHB gene which is in my family. I hope that my participation in the consultations has helped shape CRUKs future work.
I'm passionate about beating cancer sooner due to my family's situation. I'm happy to get involved in any CRUK work if it helps us beat cancer sooner, it's important to get key messages into the public, especially on early detection."