Alex's Story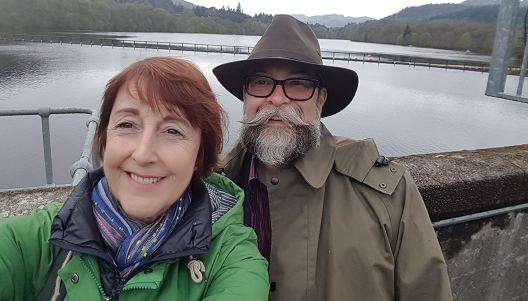 "My cancer journey began back just before Christmas 2009 when I found a lump in my right breast. I was going to leave it and "wait and see" but my then husband encouraged me to get it checked out.
"I went to the hospital and had a mammogram followed by a deep core biopsy. I was called into the consultant's office and immediately saw the cancer specialist nurse and it was at that point I realized the news wasn't going to be good. He said he was 99% sure it was cancer, but I would have to wait up to two weeks for the results of the biopsy to come back.
"That two weeks was the longest wait, I didn't tell anyone and not telling my children who were then 15 and 17 was very tough. The two weeks came and went and when I saw the consultant again my fears were confirmed. It was cancer, grade 3, hormone positive and it was growing fast. I was devastated.
"However, survival mode kicked in and within two weeks I'd had a lumpectomy and whilst under, took part in a sentinel node biopsy trial. After my surgery I had 3 courses of FEC100 and 3 courses of Docetaxal chemotherapy. My hair started to fall out so I shaved it off and wore scarves. The wig I was supplied with was hilarious - it was only brought out at family gatherings and even the dog got to wear it!
"After my chemo, which made me progressively sicker and weaker, I then had 30 fractions of radiotherapy at St. Thomas's. That was every day, Monday to Friday, which was exhausting. My cancer journey took 9 months and I have to say I had the most amazing support from family, friends, work colleagues and complete strangers that I met along the way and feel truly blessed.
"As a cancer survivor, I feel very passionate about early detection and screening. During my treatment I was able to access some fantastic resources on CRUK's website. This then spurred me on to "give something back" to Cancer Research UK. I'm a Media Volunteer and have shared my story in lots of ways, including speaking publicly. I also volunteer in the office two days a week. And I'm a health awareness volunteer on the CRUK roadshows. I like knowing that I may have planted a tiny seed and could make just one person think "yes, do you know what, I will get that lump or bump looked at", that's the amazing part.
"I've taken part in Race for Life many times, it's a fantastic day where you feel really connected to the people around you who have all shown up to fight cancer. I'm looking forward to having my lovely boyfriend Matt by my side!" 
Matt said, "I'm really proud of Alex for being so kind, strong and positive after recovering from cancer and major treatment. Like other blokes, it'll be my first time taking part in Race for Life, I'm looking forward to getting into the spirit of it and I'm planning to dye my beard pink!"