A visit to Cancer Revolution: Science, Innovation and Hope exhibition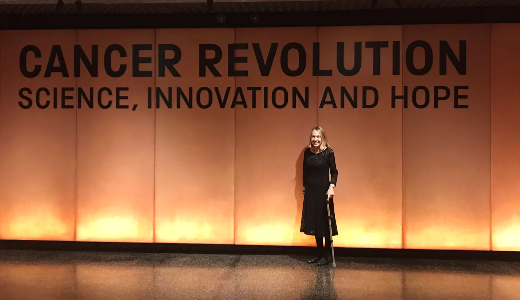 Ann-Marie visited the Science Museum's Cancer Revolution: Science, Innovation and Hope exhibition after donating two objects. She went along last October when it opened in Manchester. Ahead of the exhibition's move to London at the end of May we asked Ann-Marie what she thought of it.
"As someone living with cancer, I wanted to donate something personal to my journey. I donated a piece of art therapy which I'd created when first diagnosed with Lymphoma in 2015. The therapy helped with processing my emotions so it means a lot to me and how I felt in that early period.
I also donated 28 days of medicine boxes, tablet packets and instructions; I take 50 tablets a day so 28 days' worth is a notable amount. This is what living with cancer is like for some people. I wanted to show what allows me to continue living a relatively normal life.
I enjoyed the personal objects with their photos and bios. It was interesting to see what the journey was like for others.
In one part of the exhibition there's what looked like large light fittings. When standing underneath you could hear conversations. They were all thought-provoking. One that made me particularly emotional was listening to a doctor trying to choose the right words to tell their patient they had cancer. 
There's an educational side as well, for instance the CAR-T cell treatment, which may be something I have in the future. It shows how magnets are used to separate cells, so it shows treatment in a real way.
With a 1-in-2 chance of getting cancer, most people will have an experience of cancer in their lifetime. I'd say this exhibition demystifies the myths around cancer. It's a good opportunity to talk about and understand cancer a bit more.
I left the exhibition feeling hopeful for the future. I'd recommend anyone visit, it's inspiring and not half as depressing as you might think. For those who have personally experienced cancer, you feel like you're part of a bigger community and not alone in your journey."
Dr Ann-Marie Wilson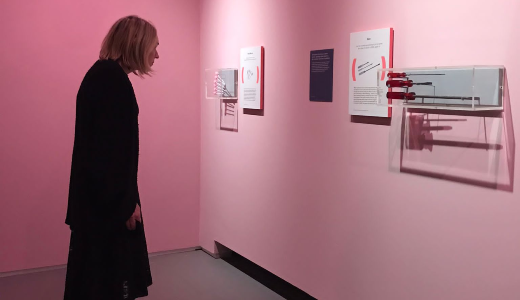 Cancer Revolution Exhibition