Pledging to beat cancer
Supporters and Researchers make their pledges to beat cancer
Together with your pledge and ours, Cancer Research UK will beat cancer for future generations. ​
By joining together through the power of gifts in Wills, our supporters and researchers are creating an unstoppable force, bringing forward the day all cancers are beaten.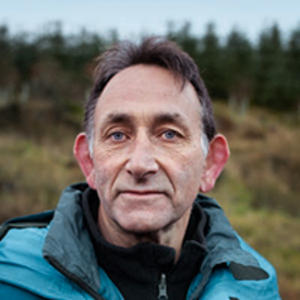 'I am passionate about helping beat cancer'
"We have been fighting cancer as a family since my wife Sue got diagnosed in 1993. Sue had a very rare cancer called a phaeochromocytoma. The cancer had spread to her bones and we got told she had six months to live. It was very hard, our children were aged 16, 14 and the twins were 12.
Sue was able to have treatment. It allowed her to live a normal life, bringing up the children and going back to work. Sue sadly passed away on the 23rd December 2003. In 2010, we found out that the faulty SDH-B gene that caused Sue's cancer was hereditary. My twins Jennie and James have it and get screened on a regular basis.
I am passionate about helping beat cancer. I hope that leaving a share of my Will to Cancer Research UK will help find a way of treating people around the world."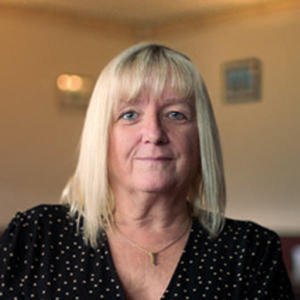 'I want the money from my lifetime to do something everlasting'
"In 1984 my lovely mum was diagnosed with breast cancer. She was treated with a lumpectomy but sadly died in 1985. It was heart-breaking and still is to this day.  I know everyone says their mum is the best, but mine really was.  ​
My motivation for leaving a gift in my Will is to fund research so other families don't have to go through what ours did. So, no other 21 years old lose their beloved mother to cancer.  ​
​I am passionate about finding cures for this horrible disease. I'd like to turn heartbreak into survival. I want the money from my life to do something everlasting."
Find out about our pledge campaign in the West Midlands featuring Val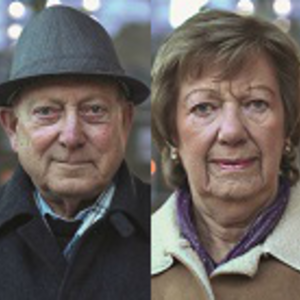 Victor and Babs, Pledgers, London
'You can play a part in furthering research'
​Babs: "For many people the word cancer still has that dread factor. When my late husband was ill I used to say my prayers and say, 'there's one piece of the puzzle still missing, please let them find it'. The more money Cancer Research UK has from legacies and other income, the more research they can do and find the missing pieces of the puzzle and save lives. ​
​"These days, there are so many new treatments and that's brilliant. It makes you excited to hear about the research and think that you can play a part in furthering research." ​
​Vic: "I had cancer of the larynx 26 years ago. I was successfully treated with radiotherapy, although I lost my voice for six weeks. I had to wear a specially-made mask, which was then bolted to the table so that my head and neck didn't move during the radiotherapy. They offered me the mask to take home after the final session, but I politely declined! Quite a few years later, I was then diagnosed with basal cell skin cancer on my face and scalp and was given the option of being treated with surgery or a cream. I opted for the cream, which left me looking very blotchy and red for a short while but was successful in eradicating the lesions. ​
​"Having been a survivor from two lots of cancer and with my late wife dying of bowel cancer, which spread to her liver and lungs, that has motivated me to support Cancer Research UK. Being invited on lab tours and seeing the research is very motivational. It feels like there is so much happening in the research field at the moment and I hope for the day when no-one has to fear cancer."
Find out about our pledge campaign in the South East featuring Vic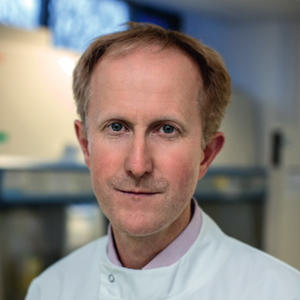 Duncan, Researcher, Cardiff
'It is for many people like my parents '
Duncan researches 'telomeres', the structures that protect chromosomes and the genes that they contain from damage. ​
"Both my parents died of cancer, it was very sudden and brutal for both. It is for people like my parents that I want to keep making a contribution to our understanding of cancer.
Cancer Research UK funding is fundamental to everything we do. Our lab works on telomeres, which exist on the ends of DNA like the plastic sections on the ends of shoelaces, protecting the material from unravelling. Our results have shown that telomere length can be used to define both the prognosis and the response to treatment of patients with several different types of cancer. This includes chronic lymphocytic leukemia, myelodysplasia, multiple myeloma, and breast cancer. We have developed our technology for clinical application and we are in the process of bringing this technology to cancer patients and the pharmaceutical industry."
Alan, Researcher, Cardiff
'Fundraisers and researchers working together'
Alan and his team research 'virotherapy', a very different way to treat cancer that uses viruses to infect and kill cancer cells, which trigger the immune system, improving its ability to effectively recognise and destroy tumours. ​
​"There's one defining moment that pushed me towards a career in cancer, the loss of my mother to the disease in 1994. I was 17 then, my mother was 50. Obviously, that was a tough time, losing my mother at that age, and I think like many who lose a loved one at a relatively young age, I wanted to try and do something positive in my life to improve outcomes for people with cancer, so that others could hold on to their loved ones for longer." ​
  ​"The funding we receive from gifts in Wills and the hard work by Cancer Research UK's supporters is absolutely pivotal to our research, and we certainly couldn't be doing the work we currently do without it. It has allowed us to really push ahead and accelerate the speed with which we are developing new and more powerful agents to treat cancer. The speed with which our research is now progressing is more rapid than I could possibly have imagined just a few years ago, and this wouldn't be possible without the generous funding from Cancer Research UK." ​
​"It is a wonderful gift to give to leave money in a Will to help us keep fighting against cancer. I'm so grateful all those people who raise the funds and leave gifts in Wills, that allow us to continue to push the boundaries forward and move us closer to delivering exciting new therapies for cancer. We all work tirelessly, and it's real team effort – fundraisers and researchers working together, but together we will beat cancer. And by doing so, we will give families more time together."
Learn more about our pledge campaign in Wales featuring Alan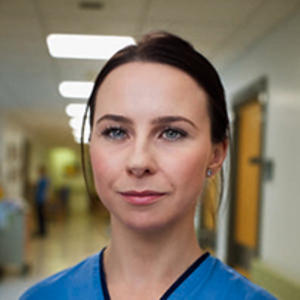 Laura, Research Nurse, Glasgow
'The funding from gifts in Wills is essential'
Laura is a nurse in clinical research. She tests and evaluates new ways of treating cancer. ​
"Gifts left in Wills to Cancer Research UK are absolutely essential to what I do. They enable me to work clinically and support patients participating in trials. It means I can also facilitate patient and public involvement, as well as provide education and training to non-research staff around clinical trials, so they can understand the changing face of cancer care. ​
I'm immensely grateful to all those who leave a gift in their Will to continue supporting vital work to find the best ways to prevent cancer, detect cancer earlier and also treat those affected by cancer. I hope that in the future no-one has to be afraid when they hear the word cancer and that we have a treatment option available for everyone facing a cancer diagnosis."
Find out about our pledge campaign in Scotland featuring Laura