Free Will Service
We've partnered with solicitors nationwide to provide a Will-writing service that is free for people over 55 who want to write or update a simple Will.
We can also offer guidance and information about leaving a legacy gift to Cancer Research UK.
If you would like your gift to be spent in a specific way, perhaps towards research into a specific cancer type or in your local area, please ask your solicitor to contact our Free Will Service Team who would be happy to help. Together we can create a future where people won't fear cancer the way we do today.
Meet Barbara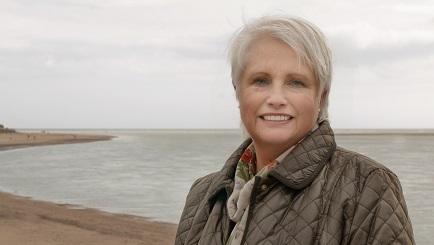 I'm a breast cancer survivor. I used my local solicitors through the Free Will Service and pledged a gift to Cancer Research UK. I survived because of the treatment which research made happen. My nine year old great niece is surviving now because of research.
Barbara McArthur, legacy supporter of Cancer Research UK
Your questions answered
Q. Why does Cancer Research UK offer a Free Will Service?
We offer our Free Will Service to help make it easier for you to write or update your Will. Many people who use our service also choose to support us by including a gift in their Will to Cancer Research UK.
Q. Can I use the Free Will Service?
Anyone aged 55 and over can use the service. If you are writing a mirror Will with your partner, just one of you needs to be aged over 55.
Q. Is any Will free?
Most simple Wills are free using our Free Will Service. But, as a charity, we have to be very careful how we spend our money, so we have fixed fees for the service agreed with participating solicitors. You may be liable for any costs if you exceed this limit. We recommend you speak to your solicitor about your needs before using the service.
Q. Who'll actually write my Will?
We have a partner network of solicitors based around the UK who help write the Wills for our Free Will Service. Find a participating solicitor in your local area.
Q. Do I have to leave Cancer Research UK a gift to use the service?
While most people who use our service do choose to leave a gift to help write an end to cancer, you are under no obligation to do so. We hope when you use the service, you will consider leaving a legacy gift to Cancer Research UK. Our Will Planner can help you plan your estate and save time.
Q. If I've already created a Will using the service, can I amend it for free?
Yes, that's no problem. All you have to do is contact your nearest participating Free Will Service solicitor and let them know what changes you want to make.