How we support drug discovery research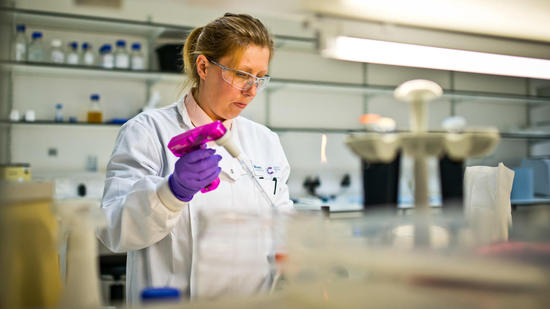 At Cancer Research UK we have a strong track record of therapeutic discovery. And thanks to our extensive portfolio of basic research and our strengths in drug development, we ensure that innovation in cancer treatment benefits patients sooner.
To support translational research we fund investigator-led projects and programmes through our Discovery Research Committee:
We have also made extensive investment in the infrastructure of drug discovery, and our specialist laboratories are available to support CRUK researchers.
The CRUK–AstraZeneca Antibody Alliance Laboratory is accelerating the translation of cancer research into potential new biotherapeutic drugs. This innovative collaboration with AstraZeneca's global biologics research and development arm enables CRUK researchers to access AstraZeneca's capabilities and technology.
Cancer Research UK Drug Discovery Units
Our core-funded Drug Discovery Units have an extensive experience and diverse expertise in small molecule drug discovery. CRUK researchers seeking to translate their research are encouraged to build collaborations with appropriate drug discovery groups.
Our Therapeutic Discovery Laboratories (TDL) in London and Cambridge bring the best minds in basic and clinical cancer research together with the rigour and drive of pharmaceutical and biotech companies.
Our alliance engages with academic researchers to accelerate the translation of discovery science to new new immunotherapies. If you're a researcher working in the immuno-oncology space and have identified a potential target or a platform technology for target identification, we'd love to hear from you.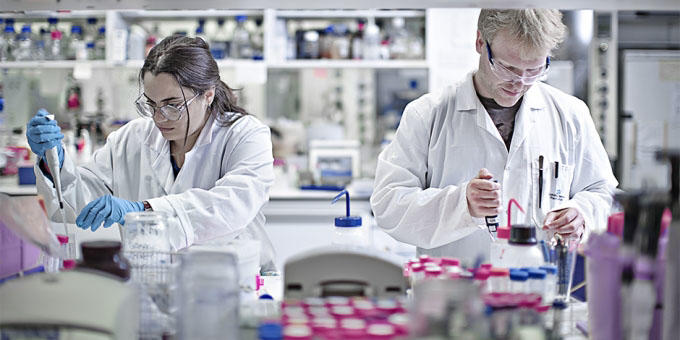 We're driving discovery research in immuno-oncology which is leading to novel and exciting immunotherapeutic possibilities.
Beating cancer from within
Find out why we're investing in a platform for immunotherapy