Immuno-oncology Alliance with Ono Pharma and LifeArc
Our Immuno-oncology Alliance works with academic researchers to accelerate the translation of discovery science into new therapeutics for the benefit of cancer patients.
We've joined forces in a multimillion pound partnership between Ono Pharmaceutical Co, LifeArc and Cancer Research Horizons to deliver the immunotherapies of the future. The alliance brings together CRUK's network of world-leading scientists and the drug discovery expertise of the Cancer Research Horizons, with LifeArc's renowned therapeutic antibody engineering and development expertise, and Ono Pharma's considerable track record and resources in developing cancer immunotherapies.
Contact us
If you have an immuno-oncology target or technology, we'd love to hear from you.
Benefits of working with us
We can help you translate your research for the benefit of cancer patients. You will be part of a true partnership, helping to steer the project while benefiting from the resources and expertise of the alliance partners.
You'll have the opportunity to:
Be the expert PI and work closely with the alliance to build the drug discovery work plans
Deliver aspects of the workplan in your lab, backed by our resources
Access technologies, tools and reagents to enable the drug discovery process
Work with a multidisciplinary team of scientists with extensive experience in academia and industry
Continue your academic research around the target
Co-author on publications
We will bring:
The therapeutic antibody engineering and development capabilities of LifeArc's Centre for Therapeutic Discovery
Ono Pharma's experience developing cancer immunotherapies
The small molecule drug discovery capabilities of Cancer Research Horizons
The financial resource needed to drive the project forward
Dedicated alliance management, to ensure the collaboration is smooth and successful
Successful projects have the potential to be clinically and commercially developed by Ono Pharma.
How to work with us
Our flexible approach is driven by the needs of each individual project and the interests and strengths of the partners.
If you think we could work together, we'd love to talk to you. Contact us to arrange an informal, confidential discussion of your opportunity. Our streamlined review process means the project team could be up and running in as little as 4 months.
Get in touch and discuss your ideas with Cancer Research Horizons scientists
Our Target Diligence Panel reviews the target
Work with Cancer Research Horizons scientists to develop a project proposal
Our Joint Steering Committee reviews the target and project proposal
If accepted, a joint project team is formed and a full workplan is developed
We'll flexibly assign our experienced personnel from academia and industry backgrounds to multi-functional teams to best suit each project.
Our partnership
Ono Pharmaceutical Co Ltd, headquartered in Osaka, Japan, is an R&D-oriented pharmaceutical company committed to create innovative medicines in specific areas. It focuses especially on the oncology and diabetes areas.
LifeArc is a medical research charity with a 25-year legacy of helping scientists and organisations turn their research into treatments and diagnostics for patients. The charity brings together a network of partners to tackle specific diseases and directly funds academic and early stage research. So far, LifeArc's work has helped to develop four drugs (Keytruda®, Actemra®, Tysabri® and Entyvio®) and a test for resistance to carbapenems.
Cancer Research Horizons is Cancer Research UK's innovation engine. We are a specialist drug discovery, development and commercialisation company that fast tracks scientific breakthroughs for patient benefit. We have a strong track record of funding breakthrough discovery science. To date, we've played an instrumental role in bringing 11 new cancer drugs to market, and forming over 60 startup companies.
Contact us
If you have an idea, get in touch to discuss how we can work together.
Kat Kelly
Strategic Alliance Executive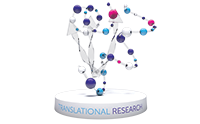 We have a range of funding opportunities to help you translate your research into novel cancer therapies, backed by the experts and state-of-the-art technology of our drug discovery and development infrastructure.