International Development Research Centre
Coronavirus (COVID-19)
We have created a central resources hub for Health Professionals which hosts all of our CRUK resources and further materials to help with managing the pandemic. We are updating the information as guidance changes. There is also a page specifically for patients on our about cancer hub.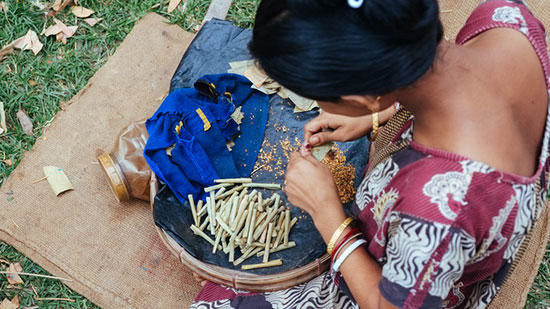 Contact us
Get in touch with our policy team to find out more information about our work and our policies.
We are pleased to announce that we have launched a partnership with Canada's International Development Research Centre (IDRC) to jointly fund a brand new programme, the Economics of Tobacco Control Research Initiative.
Through this five-year initiative, IDRC and CRUK are partnering to address the health and development challenges posed by tobacco use in low- and middle-income countries (LMICs). 
The partnership aims to support research towards articulating an evidence-based, economic rationale for the prevention of tobacco-related diseases, and to encourage use of funded research by policymakers across Asia, Latin America and the Caribbean, Middle-East-and-North-Africa, and Sub-Saharan Africa.
By supporting research on the economics of tobacco control in LMICs, the partnership will allow the generation and application of the local evidence that is acutely needed to implement fiscal and policy solutions for effective tobacco control.
IDRC is a Canadian Crown corporation that invests in knowledge, innovation, and solutions to improve lives and livelihoods in the developing world. IDRC has over 45 years of experience investing in science and innovation through funding LMIC led research teams across the globe, this is why we decided to work together to tackle the global tobacco epidemic.