Our EDI commitment
CEO and Chair Co-statement: Cancer Research UK's Equality, Diversity and Inclusion Strategy 2021 – 23
At Cancer Research UK, we all share a common mission of beating cancer, and beating cancer means beating it for everyone.
We've long felt that Cancer Research UK has a role to play in tackling inequalities, and strongly believe that by putting equality, diversity and inclusion at the heart of our charity, we will better achieve our ambition of 3 in 4 people surviving their cancer for 10 years or more.
The past year has shown more than any other how issues of inequality affect individuals, society and our charitable mission. In June 2020, we published our initial commitments, which included a commitment to developing a short-, medium- and long-term plan for how to become an organisation committed to EDI.
We're proud to be launching that EDI strategy today. This outlines our commitments and sets out the immediate actions that we will take to improve and accelerate progress and change. This marks a significant step forward for us as a charity, fulfilling our charitable objectives and meeting our supporters' expectations that we are focusing our efforts on areas of most need in our collective fight against cancer.
Our strategy contains a broad range of commitments, including building a diverse and inclusive culture for all our people – our research community, staff and volunteers, so that they succeed, and feel like they belong. This will help us make faster progress: it is well known that more diverse organisations perform better, and we will enable our community of cancer researchers to thrive. We are also considering our responsibilities as a cancer charity, and so will be using our influence to tackle cancer inequalities, as well as ensuring the information we provide is accessible to all and addressing underrepresentation in the clinical trials that we fund.
We are proud of the progress we have made over the past years, and we are also open about how much further we must go. By publishing this plan, we are making a public commitment to change for the better, and holding ourselves accountable for our progress. It is only by setting ourselves ambitious targets that we will become the best charity that we can be, a leader in diversity and inclusion, and make the greatest progress in our collective fight against cancer.
This is a great step forward for Cancer Research UK, the proof of our progress will be in how we implement the strategy, and in parallel look towards our longer-term ambitions for change. As chief executive and chairman of the council, we are personally committed to this and will be leading this change.
Professor Sir Leszek Borysiewicz, chairman of the Council of Cancer Research UK, and Michelle Mitchell OBE, chief executive of Cancer Research UK
EDI Champions Group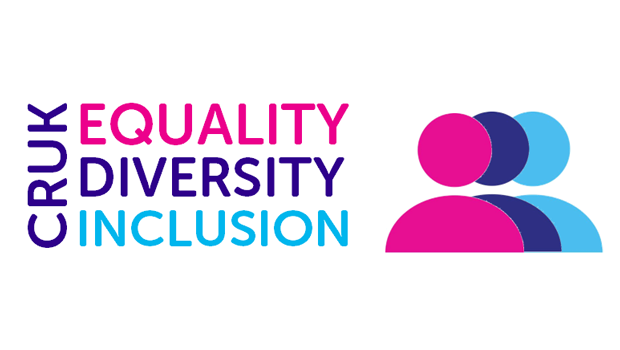 Cancer Research UK as part of its wider commitment to equality, diversity and inclusion (EDI) is looking to set up an organisation wide EDI Champions Group. The intention is to create a diverse and representative group that includes colleagues from all directorates. The EDI Champions Group will work with the EDI Manager to champion EDI good practice across Cancer Research UK and act as a constructive critical friend.