Graduate and Career Stories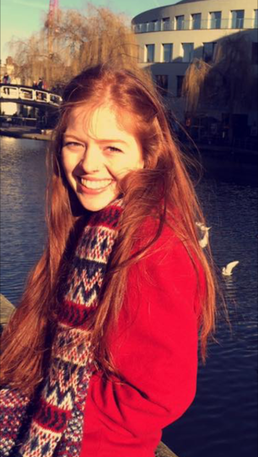 "During my time on the grad scheme I've worked in very different teams: Policy Development, the International Cancer Benchmarking Partnership, and Health Campaigns and Marketing. I've learned to communicate with a range of audiences, from patients to policy makers, and I've gained experience in diverse areas, from policy to programme management to marketing.
In my first placement, I supported the Policy team's work on Brexit, developing and communicating our positions on immigration and the Industrial Strategy to politicians and policy makers. A highlight for me was travelling to Brussels to meet with MEPs to talk about the importance of international collaboration to medical research after Brexit. I had the opportunity to attend Parliament and sit on a sector-wide immigration working group.
In my placement with the ICBP I developed a communications and engagement strategy from scratch, which meant I had a lot of responsibility, autonomy and control over my project.
My current placement in Health Marketing is more creative, and I'm learning about marketing principles and consumer insight.
A real benefit of the grad scheme is the network you build: I've met people from across the charity and had the chance to talk to people about the interesting work that they're doing. I also helped to organise this year's P&I Away Day."
"I have worked in an incredibly diverse range of teams during the Scientific Strategy and Funding graduate scheme and I think that is one of the great things about it. It allows you to try out a number of different areas so can you find the one that suits you the most. Personally, I have worked from the funding of early career researchers all the way through to sourcing of new drug development projects, and the running of clinical trials.
The work I have been doing has always felt important to the teams and departments that I have been working in and my projects have helped contribute to a number of quite significant changes throughout the organisation. This has felt really rewarding as it demonstrates that you are doing important, meaningful work and that you can really have an impact during the scheme. It also means that senior leaders are interested in what you are doing, so it has been great exposure.
All the projects I have worked on have been exciting, interesting and challenging. I have helped to improve the time taken to start clinical trials, tracked the impact of our Fellowship funding schemes and now I am trying to identify how CRUK can make the most of the recent explosion in Artificial Intelligence Technology, which is really interesting."