A trial looking at comparing the delivery of treatment for cancer in the community and hospital (OUTREACH)
This trial looked at comparing the delivery of cancer drug treatment at the hospital, at the family doctor (GP) surgery and at home.
Most people have cancer drugs at the hospital where they see their cancer doctors. Because of new and improved ways of giving cancer drugs, it may be possible to give cancer drugs in the community. This may also be better for patients.
When this trial started, Addenbrooke's Hospital in Cambridge and West Suffolk Hospital in Bury St Edmunds were looking at setting up a service to give cancer drugs at GP surgeries or in people's own homes.
The aims of this trial were to find out
How patients feel about having treatment at home or the GP surgery
The cost of giving treatment in different settings
How safe it is
Summary of results
The research team found that having treatment in the community was acceptable, safe and cost effective.
The trial recruited 97 people, who were put into 1 of 3 groups at random.
32 people had treatment at the hospital
33 people had treatment at home
32 people had treatment at their GP surgery
For various reasons, the research team was only able to analyse the results of 57 people who took part. They found that people were happy to have their treatment in the community as well as at the hospital.
The research team found that more people preferred to have treatment in one of the community settings (their home or a GP surgery) rather than at the hospital. Of the two community settings, people treated in their own home seemed to be happier than those treated at the GP surgery.
They also found there was no difference between the overall cost or the safety of having treatment in difference places.
The research team concluded that, although this trial was small, it did support the development of cancer services in the community.
We have based this summary on information from the team who ran the trial. The information they sent us has been reviewed by independent specialists (peer reviewed

) and published in a medical journal. The figures we quote above were provided by the trial team. We have not analysed the data ourselves.
How to join a clinical trial
Please note: In order to join a trial you will need to discuss it with your doctor, unless otherwise specified.
Please note - unless we state otherwise in the summary, you need to talk to your doctor about joining a trial.
Supported by
Cambridge University Hospitals NHS Foundation Trust
NIHR Clinical Research Network: Cancer
NIHR Research for Patient Benefit (RfPB) Programme
If you have questions about the trial please contact our cancer information nurses
Freephone 0808 800 4040
CRUK internal database number:
Please note - unless we state otherwise in the summary, you need to talk to your doctor about joining a trial.
Around 1 in 5 people take part in clinical trials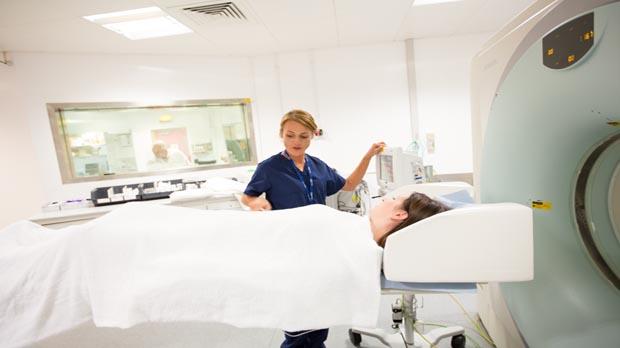 Around 1 in 5 people diagnosed with cancer in the UK take part in a clinical trial.