A study of children under 16 having treatment for low grade glioma (CNS 9702)
Cancer type:
Brain (and spinal cord) tumours
This study looked at children under 16 who had treatment for a type of brain tumour called a low grade glioma.
Doctors usually treat gliomas with surgery and radiotherapy. But radiotherapy can have serious long term side effects in young children. The side effects include a reduction in intelligence and a slower growth rate. Because of this, doctors prefer not to give radiotherapy to younger children.
In this study, children under 5 years old who needed further treatment after surgery had chemotherapy instead of radiotherapy. And children over 5 years old had radiotherapy after surgery.
Doctors hoped that by giving chemotherapy to younger children, they would be able to delay radiotherapy until the children were older, when the risk of side effects would be less.
The researchers wanted to find out if the age of diagnosis was an important factor when looking at whether the glioma continued to grow.
Summary of results
The study team found that the most important factors to determine whether glioma started to grow again were the age of the child at diagnosis and whether the tumour could be completely removed with surgery.
This trial was the UK group (cohort) of an international trial.  
For the UK group the researchers looked at 637 children who had glioma to see what age they were when they were diagnosed
28 were less than 1 year old
101 were aged between 1 and 3
110 were aged between 4 and 5
213 were aged between 6 and 10
187 were older than 10
After an average of about 5 years follow up, they looked at how many children's tumours had started to grow again. They found that the glioma had started to grow again in   
17 children who were less than 1 year old when diagnosed
40 children who were between 1 and 3 when diagnosed
44 children who were between 4 and 5 when diagnosed
42 children who were between 6 and 10 when diagnosed
36 children who were older than 10 when diagnosed
After 5 years follow up the trial team looked at the whole group of children. They found that over 94 out of every 100 children (94.6%) were still alive and that for over 64 out of every 100 (64.9%) their tumour had not come back.  
The trial team found that many factors determined if the tumour was more likely to start growing again. But they concluded that the 2 most important factors were age (tumours were more likely to come back if the child was diagnosed up to and including the age of 5) and having a tumour that could not be completely removed with surgery.
The results of this trial have been used as the basis for further ongoing international trials.       
We have based this summary on information from the team who ran the trial. The information they sent us has been reviewed by independent specialists (peer reviewed

) and published in a medical journal. The figures we quote above were provided by the trial team. We have not analysed the data ourselves.
How to join a clinical trial
Please note: In order to join a trial you will need to discuss it with your doctor, unless otherwise specified.
Please note - unless we state otherwise in the summary, you need to talk to your doctor about joining a trial.
Supported by
Children's Cancer and Leukaemia Group (CCLG)
National Institute for Health Research Cancer Research Network (NCRN)
CRUK internal database number:
Please note - unless we state otherwise in the summary, you need to talk to your doctor about joining a trial.
Charlie took part in a trial to try new treatments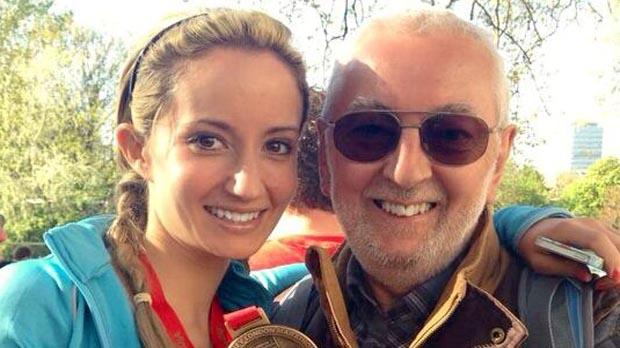 "I think it's really important that people keep signing up to these type of trials to push research forward."