A study to see what people think of the treatments in the ZICE trial for breast cancer that has spread to the bones (QUALZICE)
This study looked at how people's quality of life is affected by different ways of having treatment in the ZICE trial.
Doctors use drugs called bisphosphonates to help control cancer that has spread to the bones, and to help with the pain this can cause. In the ZICE trial doctors compared two ways of having bisphosphonate treatment. Some people had ibandronate (Bondronat) tablets at home. Others went to hospital to have zoledronate (Zometa) through a drip into a vein.
The aim of this study was to learn more about what people think of these different ways of having bisphosphonates, and how the treatments affected their quality of life.
Summary of results
The research team found that there were advantages and disadvantages to both treatments, but that generally people preferred the tablets to the drip.
The researchers interviewed 42 people about their experience of taking part in the ZICE trial. They asked them about things such as
If they understood what the doctors running the trial were trying to find out
If they knew why their treatment was chosen at random
What was good and bad about having treatment
What side effects they had and how these affected their daily life
How the treatment affected their level of pain
The study team found that most people knew why the trial was being done, and why they were randomised to have one treatment or the other. Some people focussed on what was going on at that moment and had forgotten details about other parts of the trial (when it was going to finish, for example).
People found it difficult to say what the side effects of ibandronate or zoledronate were, because they were often on several other medications as well. But, some people who took ibandronate had side effects which affected their bowel or stomach, and this affected their daily life.
Both ibandronate tablets and the zoledronate drip helped with pain caused by cancer that had spread to the bones. People who had the drip every 4 weeks said the effect wore off before the next dose was due. People who took tablets every day had more consistent pain relief.
The main ZICE trial looked at what doctors call skeletal related events. This means things like fractures, caused by cancer that has spread to the bone. At the time, having zoledronate through a drip was the standard treatment. The results showed that ibandronate wasn't as good as zoledronate in preventing fractures and other bone problems.
The research team doing the QUALZICE study concluded that patients thought ibandronate tablets were more acceptable than the zoledronate drip. They recommend that quality of life should be considered, as well as the clinical results, when deciding which treatment to use.
We have based this summary on information from the team who ran the trial. The information they sent us has been reviewed by independent specialists (peer reviewed

) and published in a medical journal. The figures we quote above were provided by the trial team. We have not analysed the data ourselves.
How to join a clinical trial
Please note: In order to join a trial you will need to discuss it with your doctor, unless otherwise specified.
Please note - unless we state otherwise in the summary, you need to talk to your doctor about joining a trial.
Supported by
Experimental Cancer Medicine Centre (ECMC)
Marie Curie Cancer Care
Velindre NHS Trust
Wales Cancer Trials Unit
CRUK internal database number:
Please note - unless we state otherwise in the summary, you need to talk to your doctor about joining a trial.
Caroline took part in a clinical trial for breast cancer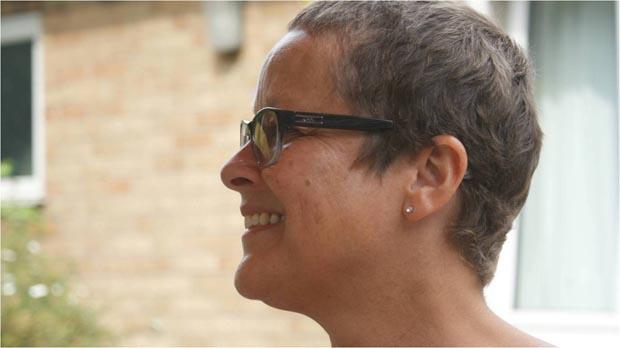 "I had treatment last year and I want to give something back."