A study looking at ways to predict how well chemotherapy for ovarian cancer will work (CTCR-OV03)
This study used MRI scans and blood and tissue samples to help predict the outcome of chemotherapy for cancer of the ovary. This study was also open to women with ovarian cancer that had spread to the peritoneum

and omentum

.
Doctors usually treat cancer of the ovary with a combination of surgery and chemotherapy. But they cannot always say how well the treatment will work. Doctors don't want to put people through long courses of treatment and side effects if it won't help them. If they could develop a test to predict outcome, doctors could work out which treatment will work best for a particular person.
In this study researchers used 3 types of MRI scan, a dynamic enhanced MRI scan (DCE MRI scan), diffusion weighted MRI scan (DW MRI) and magnetic resonance (MR) spectroscopy. They took the scans before and during chemotherapy.
They also collected blood and tissue samples. They looked at the genes

in the tissue samples, the number of cancer cells in the blood, and the MRI scan results. They looked to see if there was a link between this information.
The aim of this study was to find out if DCE MRI scans could be used to predict how well chemotherapy worked for ovarian cancer.
Summary of results
The study team found that it might be possible to use DCE MRI, DW MRI or MR spectroscopy scans to find out how well chemotherapy would work for ovarian cancer.
This study recruited 28 women. Of these 28 women, 22 had ovarian cancer. Of these 22 women, 20 had a DCE MRI scan, DW MRI scan and MR spectroscopy.
Before starting their course of chemotherapy
At least once during their course of chemotherapy
A doctor who specialises in reading scans (radiologist

) looked at the first scans to identify areas of ovarian cancer and cancer spread that the researchers could look at.
The researchers measured the blood flow to these areas before and during chemotherapy. They looked at the difference in the amount of blood that flowed into these areas of cancer. This was to see if there was link between blood flow before chemotherapy and how well the cancer responded. They found that there was a difference for women whose cancer shrank during treatment.
The study team concluded that these scans may be used to find out in advance how well women with ovarian cancer would respond to treatment.
We have based this summary on information from the team who ran the trial. The information they sent us has been reviewed by independent specialists (peer reviewed

) and published in a medical journal. The figures we quote above were provided by the trial team. We have not analysed the data ourselves.
How to join a clinical trial
Please note: In order to join a trial you will need to discuss it with your doctor, unless otherwise specified.
Please note - unless we state otherwise in the summary, you need to talk to your doctor about joining a trial.
Supported by
Cambridge University Hospitals NHS Foundation Trust
Cancer Research UK
Experimental Cancer Medicine Centre (ECMC)
CRUK internal database number:
Please note - unless we state otherwise in the summary, you need to talk to your doctor about joining a trial.
Cara took part in a clinical trial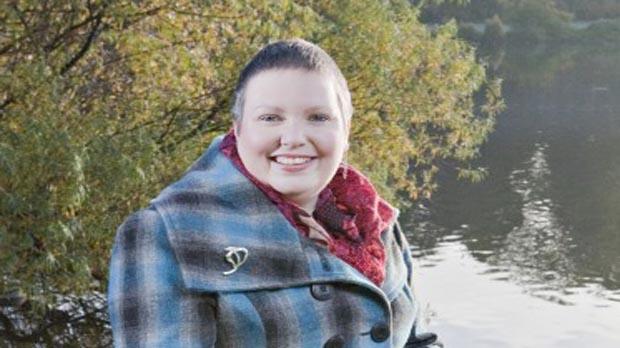 "I am glad that taking part in a trial might help others on their own cancer journey."