A study looking at a way of helping to reduce distress during cancer treatment - Distress Thermometer Intervention Trial (DiTIT)
Coronavirus (COVID-19)
We know that this is an especially worrying time for people with cancer and their family and friends. We have separate information about coronavirus and cancer. Please read that information alongside this page. We will update that information as guidance changes.
This trial looked at using a distress thermometer (DT) to assess people having treatment for cancer.
People having cancer treatment can have physical, emotional or practical problems such as tiredness, general worry or financial problems. These can all cause distress. But it can be difficult for health care professionals to know how much distress these things cause and how they can help people to cope.
The aim of this study was to see if using the distress thermometer helps identify and reduce distress in people having cancer treatment.
Summary of results
The research team found that using the distress thermometer didn't help reduce the distress of people having treatment for cancer.
The research team used the distress thermometer and problem list (DT & PL) method to assess people taking part. The thermometer is a way of finding out how distressed people are on a scale of 1 to 10. The problem list is then used to identify specific problems. The results can be used to provide information, reassurance, recommendations or referrals for further help.
This trial recruited over 200 people having treatment for cancer. 109 were assessed using the DT & PL method. And 107 had usual care, without being assessed.
Everyone taking part did a questionnaire over the phone to assess their mood at 1 month, 6 months and 12 months after they joined the trial. When the research team analysed the results, they found that there was no difference between the 2 groups. The people who had been assessed using DT & PL did not have a better mood score than those who hadn't been assessed.
The research team concluded that while it was important to assess the needs of people having treatment for cancer, they couldn't recommend the DT & PL method as a way to do it.
We have based this summary on information from the team who ran the trial. The information they sent us has been reviewed by independent specialists (peer reviewed

) and published in a medical journal. The figures we quote above were provided by the trial team. We have not analysed the data ourselves.
How to join a clinical trial
Please note: In order to join a trial you will need to discuss it with your doctor, unless otherwise specified.
Please note - unless we state otherwise in the summary, you need to talk to your doctor about joining a trial.
Supported by
NIHR Clinical Research Network: Cancer
NIHR Research for Patient Benefit (RfPB) Programme
University Hospitals Bristol NHS Foundation Trust
Questions about cancer? Contact our information nurses
CRUK internal database number:
Please note - unless we state otherwise in the summary, you need to talk to your doctor about joining a trial.
Charlie took part in a trial to try new treatments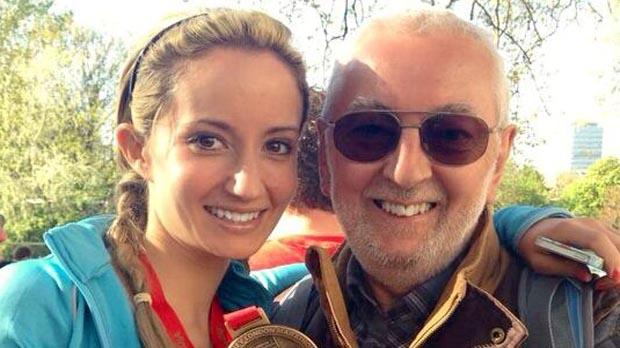 "I think it's really important that people keep signing up to these type of trials to push research forward."