A study looking at whether cancer biomarkers can help when choosing treatment for gynaecological cancers (LCC-CARIS-01)
Please note - this trial is no longer recruiting patients. We hope to add results when they are available.
This study is looking at a tool called Caris Molecular Intelligence (CMI). This tool identifies specific changes in the cancer cells (biomarkers) from samples of your cancer (taken from a biopsy

or from previous surgery).
This study is open to women with a gynaecological cancer. Gynaecological cancers include
More about this trial
Chemotherapy and hormone therapy are treatments for gynaecological cancers (women's cancers). When there is no standard treatment

, doctors suggest treatment based on what they know has worked for people in the same situation in the past. 
In this study the CMI tool finds the cancer biomarkers. The researchers then use the information they find about which biomarkers are present to recommend treatment. 
The aims of the study are to find out
how many times doctors change the treatment they recommend based on the results of the CMI tool

whether treatments chosen using the CMI tool have better results than expected

if using the CMI tool is cost effective

if using the CMI tool has any effect on quality of life
Who can enter
The following bullet points list the entry conditions for this study. Talk to your doctor or the study team if you are unsure about any of these. They will be able to advise you. 
You may be able to join this study if all of the following apply. You have been diagnosed with 1 of the following cancers that has come back after previous treatment (recurrent cancer)
Or you have a gynaecological cancer where there is no standard treatment available for you.
And
You are able to have either chemotherapy or hormone therapy

You are due to start treatment within 4 weeks of starting the study

There is a big enough sample of your cancer available to be tested using the CMI tool

You are aged 16 years or older
You cannot join this study if any of these apply. You
Have symptoms which mean your doctor would want to start treatment straight away

Are already taking part in a trial and your doctor is not able to choose the treatment you have
Trial design
This is a pilot feasibility study. 
Your doctor sends a sample of your cancer to a laboratory run by a company called Caris Life Sciences. The laboratory is in Arizona in the USA. 
There they test the sample and look for any specific changes in the cancer cells (biomarkers) that they can use to target with particular drugs.  
The lab then send the study researchers a list of the biomarkers they have identified in your cancer and the drugs they think would be best to target these. The process takes about 3 weeks. 
The researchers only send Caris Life Sciences your cancer sample, your date of birth and a code that is unique to you. They have to send the sample back after they have finished testing it and they are not allowed to use your information in any other way. 
Once the researchers have the information from the CMI tool they share this with you and recommend treatment. It is important to remember that
Some of the drugs the CMI tool recommends may not be available on the NHS

The tool may suggest drugs that are used for other types of cancer but not the cancer you have. Your doctor would not be able to give these drugs due to the way the NHS funds them.
In these situations, you have the chemotherapy or hormone therapy you would have had if you had not been part of the study.
Hospital visits
You have up to 2 additional visits to hospital if you take part in this study. You may have an additional clinic visit if you want more time to think about whether to take part in the study. You sign the consent form to take part in the  study at this visit. 
You then go to clinic when the doctors have the results from the CMI tool. 
Once you have agreed to take part in the study a research nurse will phone you to ask some questions about your day to day living. If you prefer a questionnaire can be posted to you. The nurse then contacts you by phone or post every 3 months during the time you are having treatment to ask the same questions.
Side effects
You don't have any side effects from taking part in the study. Your doctor will explain any side effects of the treatment you might have following the results of the CMI tool. 
If you develop symptoms from your cancer while you are waiting for the results of the CMI tool you may start treatment. This treatment may then change depending on your results.
How to join a clinical trial
Please note: In order to join a trial you will need to discuss it with your doctor, unless otherwise specified.
Please note - unless we state otherwise in the summary, you need to talk to your doctor about joining a trial.
Supported by
NIHR Clinical Research Network: Cancer
University of Leeds
CRUK internal database number:
Please note - unless we state otherwise in the summary, you need to talk to your doctor about joining a trial.
Cara took part in a clinical trial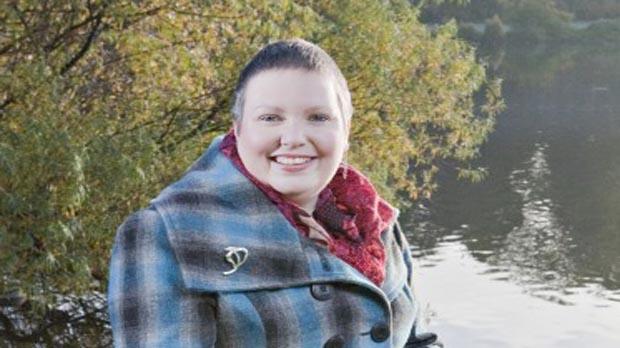 "I am glad that taking part in a trial might help others on their own cancer journey."