A study looking at whether people from different backgrounds cope differently when they are diagnosed with cancer
Cancer type:
Bowel (colorectal) cancer
This study was looking at the different emotional, behavioural, social and financial resources people use to help them cope with big changes in their life, such as being diagnosed with cancer. This trial was supported by Cancer Research UK.
The phrase 'socio-economic status' is used to describe people's different social backgrounds. People who are less well off may have difficulties with housing or finance, and less access to education and information. Doctors think that people with a lower socio-economic status may find it more difficult to cope when they are diagnosed with cancer. They also think this will affect the quality of life for this group of patients.
The aims of this trial were to see if a person's socio-economic status (SES) affected how they coped when they were diagnosed with cancer, and to see if this affected their quality of life.
Summary of results
The research team found that although people with a lower SES had more problems to begin with, in the long term they seemed to cope about the same as people with a higher SES.
The trial recruited 352 people who had breast, prostate or bowel cancer. Over 2 thirds were women and more than half were over the age of 65.
Looking at things such as the level of education people had reached, and whether they owned a home and a car, the researchers classified them as being either high or low SES.
Everybody taking part was asked to fill in questionnaires 2 months after they were diagnosed with cancer, and again 10 months later. Each time, they were asked if they had felt anxious or depressed. They were also asked if they'd had difficulties with things such as relationships, finances or domestic chores, and how easily they had been able to get help if it was needed.
After 2 months, people with a low SES were more anxious and depressed than people in the high SES group. They also rated their quality of life as lower and had more problems.
Not everybody filled in the questionnaire after 10 months. Of those who did, people in both groups said they felt better. The difference between the groups was less than in the earlier questionnaire.
We have based this summary on information from the team who ran the trial. The information they sent us has been reviewed by independent specialists (peer reviewed

) and published in a medical journal. The figures we quote above were provided by the trial team. We have not analysed the data ourselves.
How to join a clinical trial
Please note: In order to join a trial you will need to discuss it with your doctor, unless otherwise specified.
Please note - unless we state otherwise in the summary, you need to talk to your doctor about joining a trial.
Supported by
Cancer Research UK
National Institute for Health Research Cancer Research Network (NCRN)
Other information
This is Cancer Research UK trial number CRUK/07/078.
If you have questions about the trial please contact our cancer information nurses
Freephone 0808 800 4040
CRUK internal database number:
Please note - unless we state otherwise in the summary, you need to talk to your doctor about joining a trial.
Around 1 in 5 people take part in clinical trials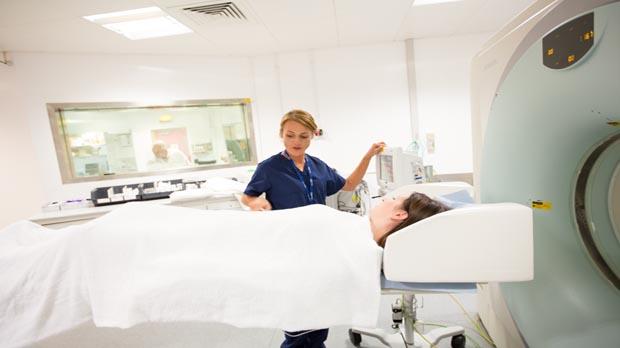 Around 1 in 5 people diagnosed with cancer in the UK take part in a clinical trial.