A trial to see if warfarin helps prevent blood clots in people with central lines (WARP)
Coronavirus (COVID-19)
We know that this is an especially worrying time for people with cancer and their family and friends. We have separate information about coronavirus and cancer. Please read that information alongside this page. We will update that information as guidance changes.
This trial looked at whether a blood thinning drug called warfarin helps to lower the risk of blood clots in people with central lines. This trial was supported by Cancer Research UK.
Doctors often give chemotherapy into a vein through a tube called a central line. But sometimes, a blood clot can develop inside the tube or in the vein. This may cause some discomfort, and your doctor may have to stop chemotherapy for a short while. Very rarely, a blood clot can travel from the central line to the lungs, which is more serious.
Some doctors give people with central lines warfarin to prevent blood clots, but others do not. The research team wanted to find out for certain if it is helpful to give warfarin.
The aims of this trial were to
See if warfarin lowers the risk of blood clots developing in people with central line
Find out the best dose of warfarin to give
Summary of results
The trial team found that warfarin did not lower the risk of blood clots developing in people with central lines.
The trial recruited 1,590 people who were having chemotherapy through a central line. The trial was partly randomised. The group people were in also depended on whether their doctor thought that warfarin would be helpful or not. And whether the doctor agreed to adjust the dose of warfarin depending on their blood test results.
The trial team compared
408 people who took warfarin with 404 people that didn't take any, and
471 people who took a fixed daily warfarin dose with 473 people who had a warfarin dose adjusted according to their blood results
The researchers found no difference in the number of blood clots caused by central lines, or for other reasons, between the groups of people having warfarin and those who didn't have any.
They did find that the group taking adjusted doses of warfarin had fewer blood clots caused by the central line compared to those taking the fixed dose. But there was no difference in the overall number of blood clots from all causes between these groups.
Although rare, there was a slightly higher risk of bleeding with the adjusted doses of warfarin compared to the fixed dose.
After looking at all these results, the research team suggested it was time to look at newer treatments to help prevent blood clots in people with cancer.
We have based this summary on information from the team who ran the trial. The information they sent us has been reviewed by independent specialists (peer reviewed

) and published in a medical journal. The figures we quote above were provided by the trial team. We have not analysed the data ourselves.
How to join a clinical trial
Please note: In order to join a trial you will need to discuss it with your doctor, unless otherwise specified.
Please note - unless we state otherwise in the summary, you need to talk to your doctor about joining a trial.
Supported by
Cancer Research UK
Medical Research Council (MRC)
NIHR Clinical Research Network: Cancer
Other information
This is Cancer Research UK trial number CRUK/99/004. 
Questions about cancer? Contact our information nurses
CRUK internal database number:
Please note - unless we state otherwise in the summary, you need to talk to your doctor about joining a trial.
Around 1 in 5 people take part in clinical trials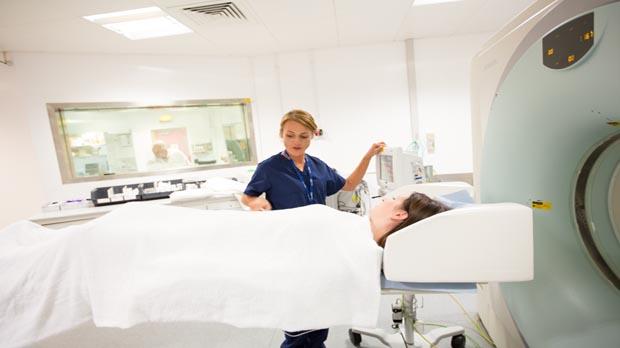 Around 1 in 5 people diagnosed with cancer in the UK take part in a clinical trial.