A trial to see if a nerve stimulating machine called TENS can control bone cancer pain
Cancer type:
Cancer spread to the bone
This trial was done to see if a nerve stimulator machine called TENS can control pain caused by cancer that has spread to the bones (bone metastases). This trial was supported by Cancer Research UK. 
Some types of cancer can spread to the bones, which can be very painful. Doctors usually treat this type of pain with radiotherapy, or medication such as opioids and bisphosphonates. These treatments are often very helpful. But they don't always work for everybody, and can have side effects.
There is another method of pain control called 'TENS' ('transcutaneous electrical nerve stimulation'). TENS sends small electrical currents to nerves in your body, through pads (electrodes) placed on your skin. Doctors believe these electrical currents block the pain signals caused by your cancer. Some TENS machines are easy to carry around and so you can have the treatment wherever you are. TENS is already used to control other types of pain, but doctors wanted to see if it works for cancer bone pain.
The aim of this trial was to find out if TENS works well as a painkiller for people with bone metastases.
Summary of results
The research team found that TENS did decrease pain for some people, more when moving than when resting.
This was a feasibility trial and it recruited 24 people to see if it would be possible to do a larger phase 3 trial.
12 people were randomised to have active TENS followed by dummy (placebo) TENS
12 people were randomised to have placebo TENS followed by active TENS
5 people didn't complete the treatment, so 19 people had both TENS sessions.
Each person had one TENS session (active or placebo) for an hour, and then the other TENS for an hour a few days later. Most people said they found TENS comfortable and easy to use.
The research team used numerical and verbal pain ratings to measure the level of pain people felt before they used the TENS, and after 30 and 60 minutes. They measured pain at rest and on movement.
They found that pain decreased for those who used active TENS, and that pain when moving improved more than pain at rest.
The research team concluded that TENS could be useful to help with bone pain. But they had found it more difficult to recruit patients than they had expected. So they suggest that more work is done on the trial design and how to recruit patients more quickly before a larger trial is started.
We have based this summary on information from the team who ran the trial. The information they sent us has been reviewed by independent specialists (peer reviewed

) and published in a medical journal. The figures we quote above were provided by the trial team. We have not analysed the data ourselves.
How to join a clinical trial
Please note: In order to join a trial you will need to discuss it with your doctor, unless otherwise specified.
Please note - unless we state otherwise in the summary, you need to talk to your doctor about joining a trial.
Supported by
Cancer Research UK
National Institute for Health Research Cancer Research Network (NCRN)
University of Leeds
Other information
This is Cancer Research UK trial number CRUK/07/035. 
CRUK internal database number:
Please note - unless we state otherwise in the summary, you need to talk to your doctor about joining a trial.
Around 1 in 5 people take part in clinical trials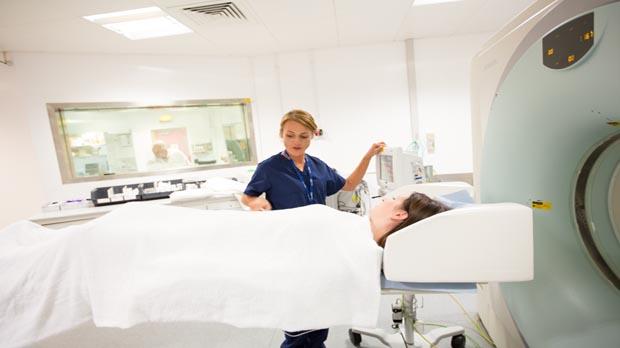 Around 1 in 5 people diagnosed with cancer in the UK take part in a clinical trial.