A trial to find out how well pazopanib (GW786034) works for soft tissue sarcoma (EORTC 62043)
This trial looked at a new treatment called pazopanib (GW786034), to find out how well it would work for soft tissue sarcoma and to understand more about its side effects.
Some people have a soft tissue sarcoma which cannot be removed with surgery, or which has spread to another part of the body. Doctors usually treat these with chemotherapy. But sometimes the sarcoma continues to grow, or comes back, despite chemotherapy, or sometimes the person cannot have chemotherapy. Doctors are keen to develop new drugs to treat people in this situation.
Cancer cells have receptors on their surface, which encourage blood vessels to grow. When proteins in your body trigger these receptors, the cancer cells make their own blood vessels. This is called angiogenesis. The blood vessels bring food and oxygen to the cancer, so it can keep growing.
Pazopanib is a new type of drug that blocks blood vessel formation. It targets specific receptors on the cell surface called vascular endothelial growth factor receptors (VEGF). Pazopanib is called a tyrosine kinase inhibitor because it targets an area of the receptor called the tyrosine kinase area. Doctors hoped that pazopanib would slow down or stop the cancer growing.
The aims of this trial were to find out
Whether pazopanib was useful for treating soft tissue sarcoma
More about the side effects of this treatment
More about how the drug worked
Summary of results
The research team found that pazopanib was useful for treating soft tissue sarcoma and that the side effects were not too bad.
This trial recruited 142 people with different types of soft tissue sarcoma that had continued to grow despite having other types of treatment. Doctors are not sure how best to treat people in this situation. The people in this trial were put into 1 of 4 groups depending upon what type of soft tissue sarcoma they had. The 4 groups were
Everyone taking part in this trial had pazopanib. They continued to take it until their cancer started to grow again (progression

) or the side effects of pazopanib became too much.
The researchers looked at the average amount of time that the people in each group had lived after starting treatment. This was
Just over 6 months for people with liposarcomas
Just under 12 months for people with leiomyosarcoma
Just over 10 months for people with synovial sarcomas
Just under 10 months for people with other types of soft tissue sarcomas
The side effects of pazopanib included
High blood pressure
Tiredness (fatigue)
Lightening of hair colour
Because soft tissue sarcomas that cannot be removed with surgery are so hard to treat, the researchers did think that pazopanib could be useful. So they have started a phase 3 trial that is randomised and double blind comparing pazopanib with a dummy treatment (placebo).
We have based this summary on information from the team who ran the trial. The information they sent us has been reviewed by independent specialists (peer reviewed

) and published in a medical journal. The figures we quote above were provided by the trial team. We have not analysed the data ourselves.
How to join a clinical trial
Please note: In order to join a trial you will need to discuss it with your doctor, unless otherwise specified.
Please note - unless we state otherwise in the summary, you need to talk to your doctor about joining a trial.
Supported by
European Organisation for Research and Treatment of Cancer (EORTC)
Experimental Cancer Medicine Centre (ECMC)
GlaxoSmithKline (GSK)
CRUK internal database number:
Please note - unless we state otherwise in the summary, you need to talk to your doctor about joining a trial.
Charlie took part in a trial to try new treatments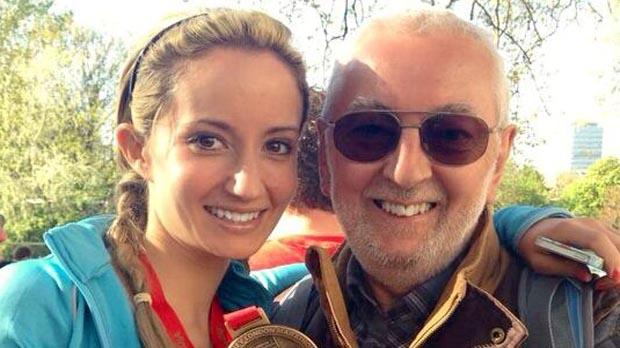 "I think it's really important that people keep signing up to these type of trials to push research forward."