A trial to compare chemotherapy with hormone therapy before surgery for breast cancer (NEOCENT)
This trial compared chemotherapy with hormone therapy before surgery for women with breast cancer. The trial was for women with breast cancer who were past their menopause

and had cancer that was likely to respond to hormone therapy (oestrogen receptor positive

). This trial was supported by Cancer Research UK.
Doctors sometimes treat breast cancer with chemotherapy before surgery. This is called neo adjuvant chemotherapy. It can help to shrink the cancer, so that the surgeon doesn't need to remove as much breast tissue. But chemotherapy can have unpleasant side effects.
For women with oestrogen receptor (ER) positive breast cancer, doctors may give hormone therapy instead of chemotherapy before surgery. They often use a type of hormone therapy called an aromatase inhibitor for women who have been through the menopause. For this trial, doctors used an aromatase inhibitor called letrozole.
The aims of this study were to
Find out if it was possible to carry out a larger trial to compare chemotherapy with hormone therapy before surgery
Find out if letrozole is as good as chemotherapy at shrinking breast cancer before surgery
Look at the side effects of each treatment and how they affect quality of life
Summary of results
The trial team found that it wouldn't be possible to do a larger trial comparing chemotherapy with letrozole before breast cancer surgery.
Recruitment to this trial was slow and the Trial Management Committee recommended closing the trial early.
When the trial closed, 44 women had agreed to part. This was a randomised trial and the women were put into 1 of 2 treatment groups. Neither they nor their doctor chose which group they were in.
22 women had chemotherapy before surgery
22 women had letrozole before surgery
Of these 44 women, 43 agreed to give blood samples and tissue samples of their cancer. The researchers looked for a substance (marker

) that the cancer produces. They found that the marker had fallen in all the women's samples. But when they compared how much the marker had fallen in each group they found no significant difference between them.
The team looked at how well the women's cancer had responded to treatment. They found that for
2 women who had chemotherapy, there was no sign of their cancer (a complete response )
10 women who had chemotherapy, their cancer had shrunk ( a partial response )
13 women who had letrozole, their cancer had shrunk
Overall the team found that both chemotherapy and letrozole were safe to give and the side effects were similar. But for the women who had letrozole, side effects were significantly less severe. As this could not have happened by chance, the researchers said it was statistically significant

.  
The trial team concluded that both treatments worked, but it wasn't feasible to do a larger trial comparing them because of the slow recruitment.
We have based this summary on information from the team who ran the trial. The information they sent us has been reviewed by independent specialists (peer reviewed

) and published in a medical journal. The figures we quote above were provided by the trial team. We have not analysed the data ourselves.
How to join a clinical trial
Please note: In order to join a trial you will need to discuss it with your doctor, unless otherwise specified.
Please note - unless we state otherwise in the summary, you need to talk to your doctor about joining a trial.
Chief Investigator
Professor Charles Coombes
Supported by
Cancer Research UK
Experimental Cancer Medicine Centre (ECMC)
NIHR Clinical Research Network: Cancer
Novartis
Other information
This is Cancer Research UK trial number CRUK/07/041.
CRUK internal database number:
Please note - unless we state otherwise in the summary, you need to talk to your doctor about joining a trial.
Caroline took part in a clinical trial for breast cancer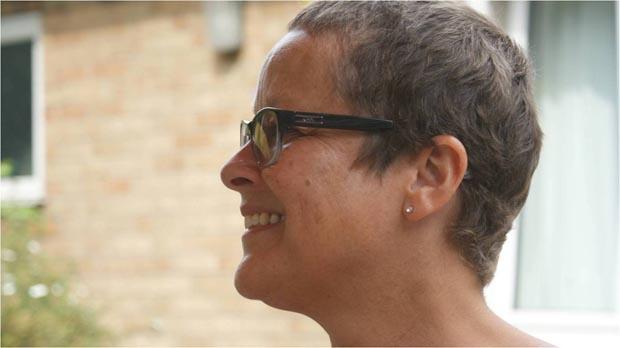 "I had treatment last year and I want to give something back."