A trial of selumetinib with chemotherapy for advanced biliary tract cancers (ABC 04)
This trial looked at a drug called selumetinib with chemotherapy for cancer of the bile duct or gallbladder (the biliary tract). Cancer Research UK supported this trial.
More about this trial
Bile duct cancers and gallbladder cancer are known as biliary tract cancers. It is called advanced biliary tract cancer if
it can't be removed by surgery
it comes back after surgery
it spreads to another part of the body
Chemotherapy is used to treat advanced biliary tract cancer. Cisplatin and gemcitabine are the 2 drugs most often used. 
Selumetinib is a type of biological therapy called a MEK inhibitor

. MEK is a body protein that sends signals to cells telling them to divide and grow. Selumetinib blocks MEK and may stop or slow down the growth of cancer cells.
The aims of this study were to
find the best dose of selumetinib to have with chemotherapy for advanced biliary tract cancer
learn more about the side effects
Summary of results
The team found the best dose of selumetinib to give with cisplatin and gemcitabine for biliary tract cancers. 
This was a phase 1 trial. 
At the start 3 people had 75mg of selumetinib with their chemotherapy. As they didn't have any serious side effects another 3 people were started on this dose. This continued until 12 people had this dose of selumetinib with chemotherapy. 
Of the 12 people only 1 person had a side effect serious enough to stop selumetinib or reduce the dose. The side effect was chest pain. 
Other side effects included 
a drop in blood cells causing an increased risk of infection, bruising and bleeding
tiredness 
infection
rash
feeling or being sick
constipation or diarrhoea
swelling
a change to how the liver works
pain
The trial team concluded that 75mg of selumetinib twice a day was the best dose to give. 
Other studies are now being done. These are to find substances in the body (biomarkers) that could be used to predict how well people might respond to this combination of treatment.   
We have based this summary on information from the research team. The information they sent us has been reviewed by independent specialists (peer reviewed

) and published in a medical journal. The figures we quote above were provided by the trial team who did the research. We have not analysed the data ourselves.
How to join a clinical trial
Please note: In order to join a trial you will need to discuss it with your doctor, unless otherwise specified.
Please note - unless we state otherwise in the summary, you need to talk to your doctor about joining a trial.
Supported by
AstraZeneca
Cancer Research UK
Experimental Cancer Medicine Centre (ECMC)
NIHR Clinical Research Network: Cancer
University College London (UCL)
Other information
This is Cancer Research UK trial number CRUKE/10/036
CRUK internal database number:
Please note - unless we state otherwise in the summary, you need to talk to your doctor about joining a trial.
Around 1 in 5 people take part in clinical trials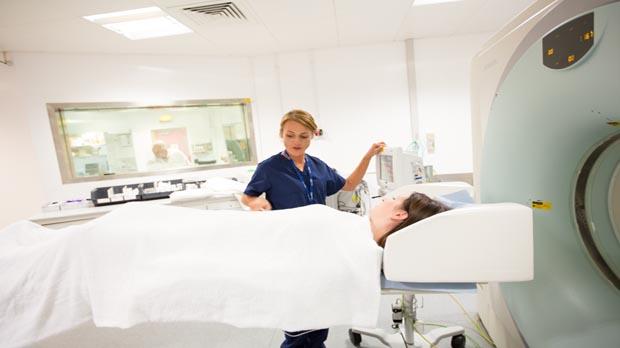 Around 1 in 5 people diagnosed with cancer in the UK take part in a clinical trial.