A trial of vinflunine for cancer of the penis (VinCaP)
Please note - this trial is no longer recruiting patients. We hope to add results when they are available.
This trial is looking at the chemotherapy drug vinflunine for penile cancer that has spread outside the penis, or to another part of the body. The trial is supported by Cancer Research UK.
More about this trial
Doctors often treat cancer of the penis with surgery. But if the cancer has spread outside the penis or to other parts of the body, it may not be possible to remove it completely with surgery. In this situation you may have chemotherapy.
In this trial, researchers are looking at a chemotherapy drug called vinflunine. The aims of the study are to see
If vinflunine works as well as other types of chemotherapy
Whether it causes fewer side effects
Who can enter
You may be able to enter this trial if
You have a type of penile cancer called squamous cell cancer
Your cancer has grown into surrounding tissue or lymph nodes , or has spread to another part of your body
Your cancer can't be removed with surgery
Your cancer can be measured on a scan, or if the only area of cancer that can be measured is on your skin, it must be at least 10mm across
You have satisfactory blood test results
You are well enough to be up and about for at least half the day (performance status 0, 1 or 2)
Your liver works well enough (the trial team can advise you about this)
You are at least 18 years old
You are willing to use reliable contraception during the trial and for a year afterwards if there is any chance your partner could become pregnant
You cannot enter this trial if you
Have a rare type of penile cancer called verrucous carcinoma (your doctor can advise you about this)
Have cancer that started in the tube that carries urine through the penis (your urethra )
Aren't well enough to have vinflunine, or can't have chemotherapy for some reason
Have already had radiotherapy to all areas of cancer spread
Have already had chemotherapy or a combination of chemotherapy and radiotherapy
Have had any other cancer that needed treatment in the last 2 years apart from non melanoma skin cancer
Trial design
This phase 2 trial aims to recruit 22 men in the UK. Everybody taking part will have vinflunine.
You have vinflunine through a drip into a vein every 3 weeks. It takes about an hour each time.
Each 3 week period is called a cycle of treatment. You start by having 4 cycles of treatment.
If the treatment is helping, and you and your doctor feel that you are well enough, you may have more than 4 cycles of treatment. If you do, you carry on having the treatment in the same way for as long as it helps you.
Hospital visits
You see the trial team and have some tests before you start treatment. The tests include
You go to hospital every 3 weeks to see the trial team and have chemotherapy. You have regular blood tests.
You have a CT scan after the 4th cycle of treatment (so about 3 months after your treatment started). You may also need to have another MRI scan.
If you continue having vinflunine for longer than the first 4 cycles of treatment, you will have a CT scan every 12 weeks.
When you finish chemotherapy, you see the trial team again after 3 months, 6 months, 9 months, 1 year, 18 months and 2 years.
Side effects
As vinflunine is quite a new chemotherapy drug, there may be long term side effects we don't know about yet. The known side effects include
Tiredness (fatigue)
Loss of appetite and weight loss
Tummy (abdominal) pain
Swelling or pain where you have the injection
High temperature (fever) and chills
A drop in blood cells causing an increased risk of infection, bleeding problems, tiredness and breathlessness
How to join a clinical trial
Please note: In order to join a trial you will need to discuss it with your doctor, unless otherwise specified.
Please note - unless we state otherwise in the summary, you need to talk to your doctor about joining a trial.
Chief Investigator
Dr Lisa Pickering
Dr Steve Nicholson
Supported by
Cancer Research UK
Experimental Cancer Medicine Centre (ECMC)
Institute of Cancer Research (ICR)
NIHR Clinical Research Network: Cancer
Pierre Fabre Ltd UK
Other information
This is Cancer Research UK trial number CRUK/12/021.
CRUK internal database number:
Please note - unless we state otherwise in the summary, you need to talk to your doctor about joining a trial.
Cara took part in a clinical trial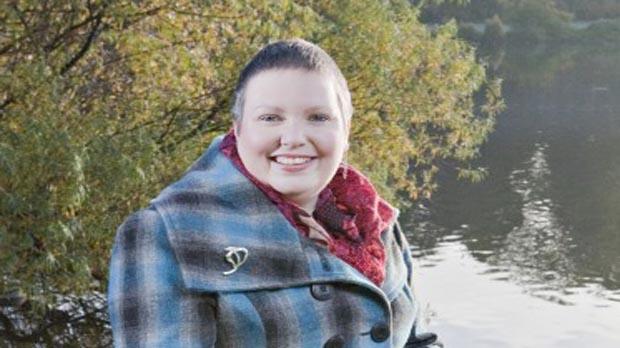 "I am glad that taking part in a trial might help others on their own cancer journey."