A trial of pembrolizumab for ovarian cancer (PROMPT)
This trial is looking at giving pembrolizumab after having paclitaxel for women with ovarian cancer that has come back after treatment.
It is open to women who have:
Treatment for these cancers is the same. So when we use ovarian cancer in the summary we are referring to all 3 cancers.
More about this trial
When ovarian cancer comes back after initial treatment doctors can use chemotherapy to treat it. One chemotherapy drug they use is paclitaxel. After a course of treatment

 with paclitaxel you see the doctor regularly but don't have any further treatment. 
Pembrolizumab is an immunotherapy

 drug. It works by stimulating the immune system

 to fight cancer. Pembrolizumab is already used to treat a number of different types of cancer. 
Researchers think that pembrolizumab after paclitaxel might stop ovarian cancer getting worse or coming back. The main aim of the trial is to find out if it does.
Who can enter
The following bullet points list the entry conditions for this trial. Talk to your doctor or the trial team if you are unsure about any of these. They will be able to advise you. 
Who can take part
You may be able to join this trial if you have one of the following cancers:
ovarian cancer
fallopian tube cancer
primary peritoneal cancer  
And all of the following apply. You:
have a high grade cancer that has come back after treatment with a platinum chemotherapy  such as carboplatin
have had up to 3 different courses of treatment  containing a platinum drug before starting weekly paclitaxel 
have had at least 4 cycles of treatment  with paclitaxel and have had a scan after that shows the paclitaxel is working
can start pembrolizumab within 8 weeks after your last cycle of paclitaxel  
have a sample of tissue (biopsy ) from when you were diagnosed that the trial team can access
have an area of cancer where a fresh sample of tissue can be taken, you are willing to have this done when you join the trial and at another time during it. This is only done if your doctor thinks there is enough tissue to take a biopsy.
are fully active but might not be able to do heavy physical work (performance status 0 or 1)
have satisfactory blood test results
are willing to use contraception during treatment and for 4 months after if there is any chance you could become pregnant
are at least 18 years old 
Who can't take part
Cancer related
You cannot join this trial if any of these apply. You:
have a mucinous type of ovarian cancer, fallopian tube cancer or primary peritoneal cancer 
have cancer that is low grade
have had treatment with certain types of immunotherapy  drug. Your doctor can tell you more about this.
have had other cancer treatments including experimental treatments as part of another clinical trial within 4 weeks of joining the trial
have ongoing moderate to severe side effects from treatment  
have had another cancer within the past 5 years apart from an early cancer  of the endometrium,

in situ carcinoma

 of the cervix and DCIS
have cancer spread to the brain and spinal cord unless it has been treated, is not getting worse and you haven't needed to take steroids for at least 2 weeks before the start of trial treatment
Medical conditions 
You cannot join this trial if any of these apply. You:
have a low resistance to getting an infection (immunodeficiency) 
are taking medication such as steroids that affect how well the immune system works within the 7 days before starting trial treatment apart from inhalers
have or had tuberculosis (TB), hepatitis B, hepatitis C or HIV
are having treatment for an active infection
have an autoimmune disease  that needed treatment within the past 2 years apart from certain conditions. Your doctor can tell more about this. 
have a newly diagnosed blood clot  (PE or DVT) unless you have been on medication such as warfarin for at least 2 weeks before starting trial treatment and can continue having it during
have had symptoms of a blockage in your bowel in the past 3 months
have any other medical condition or mental health problem that your doctor or the trial team think could affect you taking part
Other
You cannot join this trial if any of these apply. You:
have a live vaccine  within 30 days of starting trial treatment
are pregnant or breastfeeding
Trial design
This is a phase 2 trial. The team need 28 women to join. 
You have pembrolizumab as a drip into a vein. You have it every 3 weeks. Each 3 week period is a cycle of treatment. 
You continue having pembrolizumab for 2 years as long as it is helping and the side effects aren't too bad. 
Research samples
You give extra blood samples during the trial. 
The team will ask for a piece of tissue from a previous tissue sample (biopsy). They will also take some extra fresh biopsies during the trial. 
They will use these samples to find what effect pembrolizumab has on the cancer and how well it works.
Hospital visits
You see the doctor to have some tests before taking part. These tests include:
a physical examination
blood tests
You see the doctor every 3 weeks while having treatment. You have a CT scan at:
9 weeks 
18 weeks and then
every 12 weeks
You see the doctor a month after you finish treatment and then every 3 months for at least 2 years. 
During treatment if your cancer starts to grow you stop treatment. Then a member of the trial team will phone you every 3 months for at least 2 years.
Side effects
The trial team monitor you during treatment and afterwards. Contact your advice line or tell your doctor or nurse if any side effects are bad or not getting better. 
Pembrolizumab can affect the immune system. It may cause inflammation in different parts of the body which can cause serious side effects. They could happen during treatment, or some months after treatment has finished. Rarely, these side effects could be life threatening.
If you have any of these side effects, you should tell the doctor or nurse as soon as possible that you are on or have been on an immunotherapy. 
The most common side effects of pembrolizumab are:
a drop in red blood cells (anaemia) causing tiredness
high temperature (fever)
inflammation of the lungs (pneumonitis) and other lung diseases
shortness of breath
We have more information about pembrolizumab. 
Your doctor or a member of the trial team will talk to you about pembrolizumab and its side effects before you agree to take part.
How to join a clinical trial
Please note: In order to join a trial you will need to discuss it with your doctor, unless otherwise specified.
Please note - unless we state otherwise in the summary, you need to talk to your doctor about joining a trial.
Chief Investigator
Professor Jonathan Ledermann
Supported by
University College London (UCL) 
Merck, Sharp & Dohme 
Cancer Research UK & UCL Cancer Trials Centre
CRUK internal database number:
Please note - unless we state otherwise in the summary, you need to talk to your doctor about joining a trial.
Around 1 in 5 people take part in clinical trials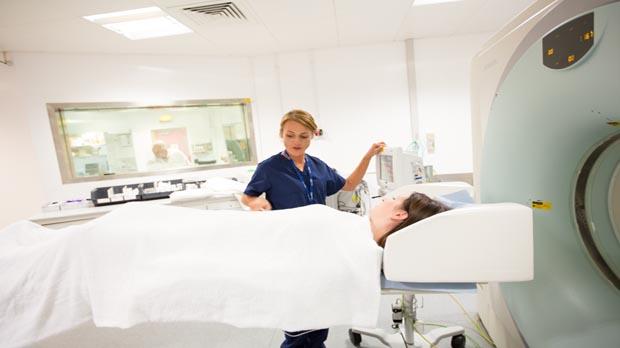 Around 1 in 5 people diagnosed with cancer in the UK take part in a clinical trial.