A trial of panobinostat and ruxolitinib for myelofibrosis
Coronavirus (COVID-19)
We know that this is an especially worrying time for people with cancer and their family and friends. We have separate information about coronavirus and cancer. Please read that information alongside this page. We will update that information as guidance changes.
Please note - this trial is no longer recruiting patients. We hope to add results when they are available.
This trial is looking at the drugs ruxolitinib and panobinostat as treatment for myelofibrosis.
Myelofibrosis (pronounced my-eh-lo-fy-bro-sis) is a rare blood disorder. It is a condition that causes scarring of the bone marrow

. A small number of people with myelofibrosis go on to develop acute myeloid leukaemia.
Myelofibrosis can develop without having had any other condition. This is called primary myelofibrosis (PMF). It can also develop in people who have polycythaemia vera or essential thrombocythaemia. This is called secondary myelofibrosis. This trial is for people with either primary or secondary myelofibrosis.
The trial is looking at a combination of 2 drugs called ruxolitinib (also known as INC424) and panobinostat (also known as LBH589). They are both types of biological therapy.
Ruxolitinib is a cancer growth blocker. It stops signals that cancer cells use to divide and grow. Doctors can already use ruxolitinib to treat myelofibrosis.
Panobinostat is a drug that blocks enzymes

that cells need to grow and divide. Researchers are testing it in clinical trials for different types of cancer.
This is the first time that the combination of these 2 drugs has been tested in people. The aims of the trial are to
Find the highest safe doses of the drugs that you can have at the same time
See what happens to the drugs in your body
Learn more about the side effects
Who can enter
You may be able to enter this trial if
You have either primary or secondary myelofibrosis that is classed as intermediate or high risk and is causing symptoms or abnormal blood test results
Your spleen is enlarged by at least 5cm
Your doctor thinks your blood test results are satisfactory
You are well enough to be up and about for at least half the day (performance status 0, 1 or 2)
You finished any other treatment for myelofibrosis at least a week ago (or longer if there is any chance some of the drug could still be in your body)
You are able to swallow tablets and capsules
You are at least 18 years old
You are willing to use reliable contraception during the trial and for 3 months afterwards if there is any chance you or your partner could become pregnant
You cannot enter this trial if you
Are taking part in another trial
Could have a stem cell transplant
Are having treatment with growth factors for blood cells such as EPO or GCSF
Have had radiotherapy to your spleen in the last year
Are known to be very sensitive to either of the drugs in the trial, or had bad side effects when taking ruxolitinib, panobinostat, or similar drugs in the past
Have had problems with bleeding or blood clotting in the past, or regularly take any medication that can affect how your blood clots (you can take part if you take aspirin, as long as it is a low dose - the trial doctors can advise you about this)
Have another medical condition that puts you at an increased risk of bleeding – the trial doctors can advise you about this
Have had a heart attack in the last 6 months or have high blood pressure or diabetes that can't be controlled with medication
Have certain other heart problems, or take medication that can affect your heart – the trial doctors can advise you about this
Have had an experimental drug for any other medical condition in the last 4 weeks
Are taking any medication that affects an enzyme called CYP3A4 - your doctor can advise you about this
Have an infection that needs treatment (if you are taking antibiotics you can join the trial once you have finished the course)
Have any problem with your digestive system that could affect how you absorb tablets or capsules
Have had any other cancer in the last 3 years, apart from non melanoma skin cancer, prostate cancer that is controlled or any other cancer if it was very early stage (carcinoma in situ )
Have hepatitis A, B or C
Are HIV positive
Have any other medical condition that the trial doctors thinks could affect you taking part in this study
Are pregnant or breastfeeding
Trial design
Everybody taking part in the trial has both ruxolitinib and panobinostat. The researchers want to find the highest safe doses of ruxolitinib and panobinostat that you can have at the same time. They want to learn more about the side effects of this drug combination and what happens to the drugs in your body.
You have 4 week (1 month) cycles of treatment.
You take ruxolitinib tablets twice each day. You take panobinostat capsules on 3 days in the 1st and 3rd week of each treatment cycle. The trial team will give you more information about exactly how and when to take the drugs.
As long as you don't have bad side effects, you can carry on having the trial treatment for as long as it helps you.
Hospital visits
You see the trial team and have some tests before you start treatment. The tests include
Physical examination
Blood tests
Urine test
Heart trace (ECG )
Heart scan (echocardiogram )
The trial team will also ask you to wear a small device for 24 hours to record your heart beat. This is called a holter monitor

.
You go to hospital 8 times in the 1st cycle of treatment. At some of these visits you have more heart traces. You also have regular blood tests before and after you take the trial drugs. These blood samples help the researchers to learn more about happens to the drugs in your body. This is called pharmacokinetics

. They will also look for substances called biomarkers

that can show what effect the drugs are having on your disease.
You go to hospital once a week during the 2nd and 3rd cycles of treatment. And from then on, you go to hospital once every 4 weeks. You have blood tests at each visit. You have a bone marrow test after the 6th and 12th cycles of treatment. You have an MRI scan or CT scan every 12 weeks.
When you finish treatment, you have a physical examination, a heart trace, blood tests and a urine test. If you stop the treatment within the first year, you have a bone marrow test and an MRI or CT scan if you haven't had either of these in the previous 6 weeks.
Side effects
The possible side effects of ruxolitinib include
A drop in blood cells causing an increased risk of infection, bleeding or bruising, tiredness and breathlessness
Tiredness (fatigue)
A build of fluid causing swelling (oedema) in your hands or feet
Change to your heart rhythm
Headache
Pain in your joints  or in your arms or legs
Weight gain
Cough
Breathing difficulties
Infections in your airways or lungs
High temperature (fever)
Tummy (abdominal) pain
Confusion
Problems sleeping
As panobinostat is a new drug and this is the first time it is being tested alongside ruxolitinib, there may be side effects we don't know about yet. The most common side effects that are known include
A drop in the number of platelets causing bleeding problems
Feeling or being sick
Diarrhoea
Loss of appetite
Tiredness (fatigue)
The trial team will talk to you about all the possible side effects before you agree to join the trial.
How to join a clinical trial
Please note: In order to join a trial you will need to discuss it with your doctor, unless otherwise specified.
Please note - unless we state otherwise in the summary, you need to talk to your doctor about joining a trial.
Questions about cancer? Contact our information nurses
CRUK internal database number:
Please note - unless we state otherwise in the summary, you need to talk to your doctor about joining a trial.
Around 1 in 5 people take part in clinical trials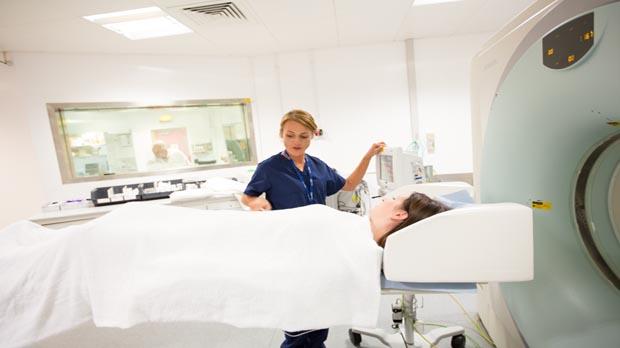 Around 1 in 5 people diagnosed with cancer in the UK take part in a clinical trial.