A trial of nivolumab for advanced bowel cancer (ANICCA-CLASS II)
Coronavirus and cancer
We know it's a worrying time for people with cancer, we have information to help. If you have symptoms of cancer contact your doctor.
Coronavirus and cancer
We know it's a worrying time for people with cancer, we have information to help. If you have symptoms of cancer contact your doctor.
Cancer type:
Bowel (colorectal) cancer
This trial is looking at how well nivolumab works for bowel cancer that has spread into the tissue around the bowel or spread elsewhere in the body. This is locally advanced or advanced bowel cancer.
It is for people who have a certain type of bowel cancer called microsatellite stable.
More about this trial
Your doctors might look to see if your bowel cancer cells have changes (
mutations

) in certain genes. A small number of bowel cancers have gene changes called microsatellite instability (MSI). Most bowel cancers do not have these changes and are called microsatellite stable (MSS). 
We know from research that
immunotherapy
doesn't work very well for people with microsatellite stable bowel cancer. But researchers have developed a new test to look at bowel cancer cells. They now think that immunotherapy might work for certain types of MSS bowel cancer. 
The test looks for a protein called class 2. These proteins make the cancer more visible to the
immune system

. Doctors think that a drug called nivolumab might work for people who have this protein. 
Nivolumab
is an immunotherapy. It helps the immune system to find and kill cancer cells. 
The aims of the trial are to:
find out how well nivolumab works for people with MSS bowel cancer that has the class 2 protein
see if it works well enough to routinely test people for this protein 
Who can enter
The following bullet points list the
entry conditions
for this trial. Talk to your doctor or the trial team if you are unsure about any of these. They will be able to advise you. 
Who can take part
You may be able to join this trial if all of the following apply. 
You have bowel cancer that has spread into surrounding tissues or elsewhere in the body (advanced cancer).
You have mhc class 2 protein in your bowel cancer cells.
There is no other suitable standard treatment  available.
You have cancer that can be measured on a scan.
You have satisfactory blood test results.  
You are well enough to be up and about for at least half the day (performance status 0,1 or 2).
You are willing to use reliable contraception during treatment and for up to 7 months after the final dose of nivolumab, if there is any chance you or your partner could become pregnant. 
You are at least 18 years old. 
Who can't take part
You cannot join this trial any of these apply. 
Cancer related
You:
have cancer that has spread to the brain or the tissues (membranes) surrounding your brain (leptomeningeal disease)
have had chemotherapy, radiotherapy or a targeted drug  within 4 weeks of starting nivolumab
have had immunotherapy in the past 
have had another cancer unless it has been successfully treated with no sign of it for at least 3 years
have side effects from past treatments that aren't getting better unless they are mild
Medical conditions
You:
are having treatment that affects the immune system within 7 days of starting nivolumab or your immune system doesn't work very well
are at risk of developing a blockage in the bowel, for example, you have diverticulitis
have had an autoimmune disease  that needed treatment in the past 2 years, unless it was treatment to replace something that the body makes such as thyroxine or insulin
have had a severe allergic reaction to a monoclonal antibody drug  in the past
have a lung condition called pneumonitis
have HIV
have an active hepatitis B or hepatitis C infection 
have had tuberculosis (TB) 
have an active infection that needs treatment 
have any other medical condition or mental health problem that the trial team think would affect you taking part
Other
You:
have had a live vaccination  in the month before starting treatment 
have problems with drugs or alcohol
are pregnant or breastfeeding
Trial design
This is a
phase 2 trial
. Your doctor will test the cancer cells before you can take part. You can only have nivolumab if you have bowel cancer that:
is microsatellite stable 
has the class 2 protein
They think that about 1 in 10 people tested will have the protein. So, they plan to test about 360 people to find 36 people to start treatment.
Everyone has nivolumab. You have it every 4 weeks as a
drip into a vein
. It takes 60 minutes each time. 
You have treatment for as long as it is working and the side effects aren't too bad. You can have it for up to 24 months.
Samples for research
You give some extra blood samples during treatment. You give the samples at specific times and the trial team will give you more information about this. They plan to use the samples to:
look for biomarkers  to predict who will benefit from treatment
see how well nivolumab is working.
Hospital visits
You see a doctor and have some tests before you can take part. These include:
physical examination
blood tests
You see the trial doctor every 4 weeks for a check up and blood tests. 
You have a CT scan while you are having treatment every:
2 months for a year
3 months after that if treatment is still working
This continues for as long as your cancer stays the same and does not get worse. If your cancer gets worse you stop having nivolumab. Your doctor can talk to you about other treatment options. 
If you stop having treatment because the side effects are too bad, you will continue to have a CT scan. This continues for as long your cancer doesn't get worse.
Follow up – after you stop having nivolumab
You see the trial team a month after you finish treatment for a check up. 
After that, you go to hospital for a check up:
once a month for 6 months
every 3 months for up to 18 months
Side effects
You are monitored closely for side effects when having treatment as part of the trial. Contact your advice line or tell your doctor or nurse if any side effects are bad or not getting better. 
Nivolumab can affect the immune system. It may cause inflammation in different parts of the body which can cause serious side effects. They could happen during treatment, or some months after treatment has finished. In some people, these side effects could be life threatening.
The most common side effects of nivolumab include:
a drop in the number of blood cells causing an increased risk of infection, breathlessness, bruising and bleeding 
high levels of sugar in the blood
inflammation of the kidneys or liver 
inflammation of the lung tissue causing symptoms such as shortness of breath or cough (pneumonitis)
We have more information about the side effects of
nivolumab
. 
How to join a clinical trial
Please note: In order to join a trial you will need to discuss it with your doctor, unless otherwise specified.
Please note - unless we state otherwise in the summary, you need to talk to your doctor about joining a trial.
Supported by
University of Birmingham
Bristol-Myers Squibb
Questions about cancer? Contact our information nurses
CRUK internal database number:
Please note - unless we state otherwise in the summary, you need to talk to your doctor about joining a trial.
Charlie took part in a trial to try new treatments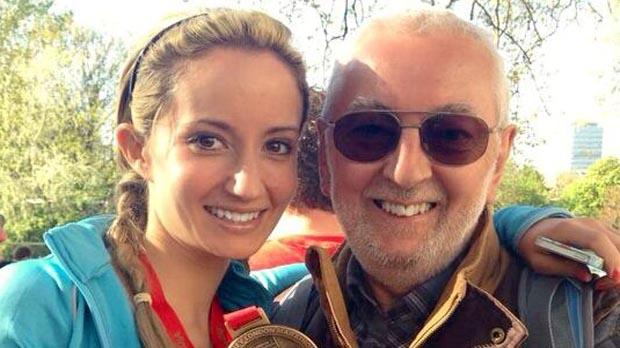 "I think it's really important that people keep signing up to these type of trials to push research forward."