A trial of mogamulizumab for peripheral T cell lymphoma
Coronavirus (COVID-19)
We know that this is an especially worrying time for people with cancer and their family and friends. We have separate information about coronavirus and cancer. Please read that information alongside this page. We will update that information as guidance changes.
Please note - this trial is no longer recruiting patients. We hope to add results when they are available.
This trial is looking at drug called mogamulizumab (also known as KW-0761) for peripheral T cell lymphoma

that has got worse or come back after other treatment.
Peripheral T cell lymphoma (PTCL) is a type of non Hodgkin lymphoma where blood cells called T cells become cancerous.
Doctors often use chemotherapy to treat PTCL, but sometimes it continues to grow, or comes back after treatment has finished. Researchers want to find new treatments to help people in this situation. In this trial, they are looking at a drug called mogamulizumab (pronounced mo-gam-u-liz-oo-mab).
Mogamulizumab is a type of biological therapy called a monoclonal antibody.
The aim of this trial is to find out how well mogamulizumab works for people who have already had other treatment for PTCL.
Who can enter
You may be able to enter this trial if you
Have peripheral T cell lymphoma that has come back or got worse despite having at least 1 other treatment that reaches your whole body (systemic treatment )
Have lymphoma cells that make a protein called CCR4 – the trial doctors will test for this
Have at least 1 area of lymphoma that can be seen and measured on a CT scan
Are well enough to be up and about for at least half the day (performance status 0, 1 or 2)
Have satisfactory blood test results
Are at least 18 years old
Are willing to use reliable contraception during the trial and for 3 months afterwards if there is any chance you or your partner could become pregnant
You cannot enter this trial if you
Have lymphoma that has spread to your brain or spinal cord (the central nervous system)
Have certain sub types of PTCL – the trial doctors can advise you about this
Have had chemotherapy, radiotherapy, immunotherapy or any other experimental cancer drug in the last 4 weeks
Have not recovered from side effects of other cancer treatment, unless they are very mild
Have had another type of cancer in the last 5 years apart from one of the following that has been successfully treated - non melanoma skin cancer, very early stage melanoma (melanoma in situ), carcinoma in situ of the cervix, ductal carcinoma in situ or lobular carcinoma in situ of the breast, or prostate cancer that was contained in the prostate gland (localised prostate cancer)
Have lymphoma that has come back within 75 days of having a stem cell transplant using your own cells
Have ever had a stem cell transplant using cells from a donor
Have ever had a skin condition called psoriasis, unless it was very mild or only affected a very small area of your body
Have already had  mogamulizumab (KW-0761)
Have had an allergic reaction to another monoclonal antibody or similar type of drug
Would need to take steroids during the study, or currently take other drugs that damp down your immune system – the trial team can advise you about this and it is important you don't stop taking any medication without talking to your doctor
Have had a heart attack in the last 6 months, have certain other heart problems or high blood pressure that cannot be controlled with medication
Have an autoimmune disease such as rheumatoid arthritis
Have any other condition that the trial team think could affect you taking part in this trial
Are known to be HIV, hepatitis B or hepatitis C positive
Have the herpes virus
Are pregnant or breastfeeding
Trial design
This phase 2 trial will recruit about 35 people. Everybody taking part has mogamulizumab. You have it through a drip into a vein, once a week for 4 weeks.
If there are no signs of your lymphoma after the first 4 weeks of treatment (a complete response), you can have mogamulizumab twice a month for the next 2 months. After that, the trial doctor may suggest you carry on having it once a month.
If your lymphoma doesn't get any worse (stable disease) or gets a bit better (a partial response), you carry on having mogamulizumab. As long as you don't have bad side effects, you can have it once every 2 weeks for as long as it helps you. If your lymphoma starts to get worse, you will stop the trial treatment.
If your lymphoma gets worse during the first 4 weeks of treatment, you leave the trial. Your doctor will talk to you about other treatment options.
Hospital visits
You will see the trial team and have some tests before you start treatment. The tests include
Physical examination
Blood tests
Heart trace (ECG )
You may also have
Lymph node biopsy (the trial team might be able to use tissue from a sample of your lymphoma that has been removed in the past)
Skin biopsy
The trial team will take photographs of your skin. It will not be possible to identify you from the photos.
You go to hospital once a week for the first 4 weeks of treatment. If you carry on having mogamulizumab for longer, you then go to hospital once every 2 weeks until you stop having the drug.
You have blood tests at each visit. And if you have a rash, the trial team will take more photographs.
During treatment, you have a CT scan every 8 weeks. You may also have more PET scans and bone marrow tests.
When you finish treatment, you go back to see the trial team and have more blood tests, a physical examination and an ECG. A member of the trial team will then contact you by phone to see how you are once a month for 3 months. You have blood tests every 3 months for up to a year.
Side effects
As mogamulizumab is a new drug, there may be some side effects we don't know about yet. The most common side effects that are known include
A reaction when you have the drug that can cause symptoms such as back pain, high temperature (fever), headache, feeling sick, shortness of breath and low blood pressure
A drop in blood cells causing an increased risk of infection, bleeding problems, tiredness and breathlessness
Rash
Changes to your liver
Rapid heart rate
An increase in your blood pressure
A reduced amount of oxygen in your blood
If you develop a skin rash during treatment, the trial team will take more photographs. They will also take a biopsy from the area of skin where the rash is, and another from an area of normal skin. This is so they can check whether the rash is caused by your lymphoma or by the trial drug. If you do get a rash, you will have treatment for it.
How to join a clinical trial
Please note: In order to join a trial you will need to discuss it with your doctor, unless otherwise specified.
Please note - unless we state otherwise in the summary, you need to talk to your doctor about joining a trial.
Supported by
Kyowa Hakko Kirin Pharma
Inc
Questions about cancer? Contact our information nurses
CRUK internal database number:
Please note - unless we state otherwise in the summary, you need to talk to your doctor about joining a trial.
Around 1 in 5 people take part in clinical trials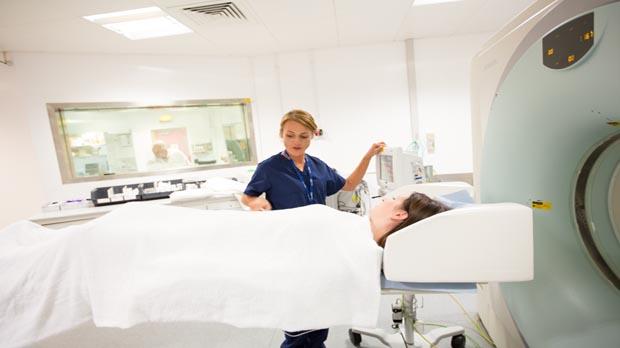 Around 1 in 5 people diagnosed with cancer in the UK take part in a clinical trial.