A trial of JNJ-26481585 for T cell lymphoma of the skin
Please note - this trial is no longer recruiting patients. We hope to add results when they are available.
This trial is looking at a new drug called JNJ-26481585 for cutaneous T cell lymphoma that has come back or got worse despite having other treatment.
Cutaneous T cell lymphoma (CTCL) is a rare type of lymphoma

that affects the skin. You may also hear it called mycosis fungoides or Sezary syndrome.
Doctors can use different treatments for CTCL, but unfortunately the disease usually comes back. In this trial, they are looking at a new drug called JNJ-26481585 to see if it helps people in this situation.
JNJ-26481585 is a drug that blocks substances (enzymes

) in the body called histone deacetylases (pronounced dee-as-et-isle-azes). Cells need these to grow and divide. Blocking them may stop cancer growing. Drugs that block these enzymes are called histone deacetylase inhibitors or HDAC inhibitors. We know from research that other HDAC inhibitors can help people with CTCL.
The aims of this trial are to
See if JNJ-26481585 helps people with cutaneous T cell lymphoma
Learn more about what happens to the drug in your body
Find out how JNJ-26481585 affects patients' quality of life
Who can enter
You may be able to enter this trial if you
Have cutaneous T cell lymphoma (CTCL) that is Stage Ib, 2, 3 or 4a  – your doctor can advise you about this
Have had at least 1 other treatment that reached your whole body (systemic treatment ) and your CTCL has come back or got worse
Have recovered from side effects of any other treatment
Have CTCL that can be measured, including an area affecting your skin that is at least 1cm across
Have had treatment that successfully controlled skin itching in the last 4 weeks
Are well enough to be up and about for at least half the day (performance status 0, 1 or 2)
Have satisfactory blood test results
Are willing to use reliable contraception during the trial and for 6 months afterwards if there is any chance you or your partner could become pregnant
Are at least 18 years old
You cannot enter this trial if you
Have already had a drug that is an HDAC inhibitor
Take steroids unless it is a low dose that you have been taking for at least a month
Are due to have major surgery in the near future
Have had major surgery or radiotherapy in the last 3 weeks (or earlier if you have not yet recovered from any side effects) - you can take part if you have had radiotherapy for symptoms
Have had any other cancer in the last 5 years apart from non melanoma skin cancer, carcinoma in situ of the cervix, stage 1 cervical cancer or prostatic intraepithelial neoplasia
Have had a heart attack or heart pain (angina) in the last year, or have any other heart condition that is a cause for concern
Need to carry on taking other medication that can affect your heart rhythm, or affect CYP enzymes (your doctor can advise you about this - it is important that you don't stop taking any sort of medication before discussing it with your doctor)
Need to have blood transfusions or blood growth factors
Cannot swallow or absorb tablets or capsules for any reason
Have any other serious medical condition that the trial doctors think could affect you taking part
Are known to be HIV positive
Are pregnant or breastfeeding
Trial design
This phase 2 trial will recruit about 23 people. Everybody taking part will have JNJ-26481585 capsules that you swallow with a glass of water. You take the capsules on 3 days a week.
As long as you don't have any bad side effects, you can carry on having JNJ-26481585 for as long as it helps you.
On a number of occasions during the trial, the researchers will ask you to fill in 2 questionnaires. One will ask how your lymphoma is affecting you and about your ability to do daily activities. The other questionnaire will ask about any skin itchiness you may have.
The researchers will also ask you to record when you take the capsules in a diary.
The researchers will take some extra blood samples during the trial. They will use these to learn more about what happens to JNJ-26481585 in your body (pharmacokinetics

), and how your body deals with the drug (pharmacodynamics

).
They will also ask your permission to take an extra blood sample that they will use to look at your DNA. They want to see how genes affect the way people respond to JNJ-26481585, and how genes affect the side effects they have. This is called pharmacogenomics. If you don't want to give this sample for research, you don't have to. You can still take part in the trial.
Hospital visits
You will see the trial team and have some tests before you start treatment. The tests include
Physical examination including an assessment of your skin
Blood tests
Heart trace (ECG )
Heart ultrasound (echocardiogram ) or MUGA scan
The trial doctor will take a sample (a biopsy

) of lymphoma from your skin or lymph nodes

before you start treatment and again 3 weeks later. If it is not possible to take a biopsy at the beginning of the study, they may be able to use some tissue that was stored when you had a biopsy in the past. But you will still have the second biopsy.
You go to see the trial doctors at least once every 3 weeks during treatment. You have blood tests and an ECG at each visit. You have a CT or MRI scan every 3 months. When you finish treatment, you go back to see the trial team within a month.  
If you stop the trial treatment before your lymphoma gets worse, you will continue to see the trial team every 6 to 8 weeks until the trial has completely finished, or your lymphoma gets worse, or you start another treatment. At each visit you have blood tests and fill in questionnaires.
If you stop the treatment because your lymphoma has got worse, you may be able to start another type of treatment. But the trial team will continue to monitor your progress. You will have a hospital appointment or a phone call with them every 3 months.
Side effects
As JNJ-26481585 is a new drug, there may be side effects the doctors don't know about yet.  Possible side effects include
An irregular heart beat
Tiredness (fatigue)
Loss of appetite
Tummy (abdominal) pain
If you have side effects, the trial doctors can reduce the dose of JNJ-26481585.  
How to join a clinical trial
Please note: In order to join a trial you will need to discuss it with your doctor, unless otherwise specified.
Please note - unless we state otherwise in the summary, you need to talk to your doctor about joining a trial.
Supported by
Experimental Cancer Medicine Centre (ECMC)
Janssen-Cilag
CRUK internal database number:
Please note - unless we state otherwise in the summary, you need to talk to your doctor about joining a trial.
Charlie took part in a trial to try new treatments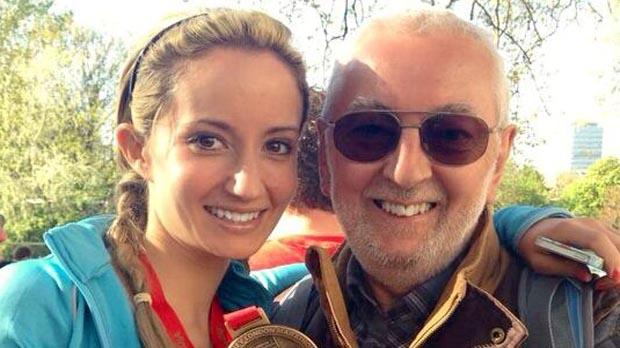 "I think it's really important that people keep signing up to these type of trials to push research forward."