A trial of Imatinib (Glivec) for soft tissue sarcoma of the skin (EORTC 62027)
This trial looked at imatinib (Glivec) for two rare types of soft tissue sarcoma of the skin. These are called dermatofibrosarcoma protuberans (DFSP) and giant cell fibroblastoma (GCF).
Doctors usually remove DFSP and GCF with surgery. But sometimes they are not able to remove the whole area of sarcoma, or the cancer may start to grow again after the operation. These sarcomas can sometimes spread to another part of the body, although this is rare. If cancer continues to grow or spreads to another area of the body, it is often more difficult to treat.
Imatinib (Glivec) is a type of treatment called a tyrosine kinase inhibitor (TKI). This means it blocks enzymes called tyrosine kinases

, which are part of the system that tells the cell to grow. If TKs could be stopped from working in cancer cells, then the cells should stop growing and dividing.
The research team hoped that imatinib would work on cells that contain a specific protein. This protein, called COL1A1/PGDF, is found in dermatofibrosarcoma protuberans and giant cell fibroblastoma cells.
Imatinib has been shown to work well for some other cancers, such as gastrointestinal stromal sarcoma (GIST) and chronic myeloid leukaemia (CML). But the researchers were not sure how well it would work for these rare types of sarcoma of the skin.
The aims of this trial were to find out
How well imatinib worked for DFSP and GCF
More about the side effects
Summary of results
When the trial closed, it had recruited only people with dermatofibrosarcoma protuberans (DFSP). The trial team found that DFPS responded well to imatinib.
This trial recruited 16 people. Everyone had imatinib.
After 14 weeks treatment, the researchers were able to assess how the cancer had responded in 14 of the 16 people. Of these people their cancer had
Shrunk in 5
Stayed the same in 6
Continued to grow in 3
The average amount of time it took for the DFSP to start growing again was over 1 and a half years.
The most common side effects were
The trial team concluded that imatinib worked well for people with DFSP.
We have based this summary on information from the team who ran the trial. The information they sent us has been reviewed by independent specialists (peer reviewed

) and published in a medical journal. The figures we quote above were provided by the trial team. We have not analysed the data ourselves.
How to join a clinical trial
Please note: In order to join a trial you will need to discuss it with your doctor, unless otherwise specified.
Please note - unless we state otherwise in the summary, you need to talk to your doctor about joining a trial.
Supported by
European Organisation for Research and Treatment of Cancer (EORTC)
Experimental Cancer Medicine Centre (ECMC)
If you have questions about the trial please contact our cancer information nurses
Freephone 0808 800 4040
CRUK internal database number:
Please note - unless we state otherwise in the summary, you need to talk to your doctor about joining a trial.
Cara took part in a clinical trial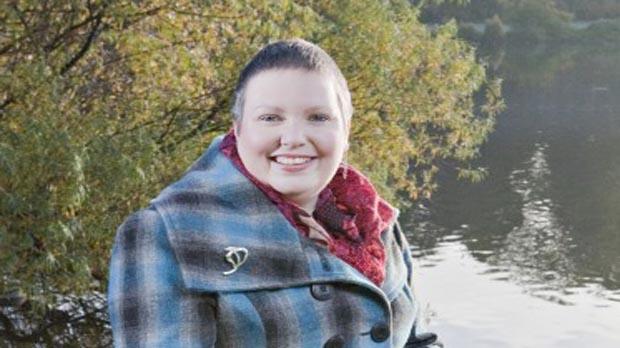 "I am glad that taking part in a trial might help others on their own cancer journey."