A trial of deferasirox for people with myelodysplastic syndrome (TELESTO)
Please note - this trial is no longer recruiting patients. We hope to add results when they are available.
Cancer type:
Myelodysplastic syndrome (MDS)
This is a trial to see if deferasirox (pronounced de-fer-a-sir-ox) helps people with myelodysplastic syndrome who have too much iron in their blood due to a lot of blood transfusions.
Myelodysplastic syndrome (MDS) is a condition affecting the bone marrow

. If you have MDS, your bone marrow makes abnormal blood cells, but not enough healthy blood cells. MDS can sometimes develop into acute myeloid leukaemia (AML).
Depending on the number of abnormal cells in your bone marrow, doctors work out if there is a low, medium (intermediate) or high risk of your MDS becoming leukaemia. This trial is for people who have low or intermediate risk MDS.
MDS can lead to problems such as infections, bleeding and a low number of red blood cells (anaemia

). Doctors can treat anaemia with blood transfusions

. This helps control the symptoms, but can lead to an overload of iron in your bloodstream, which can cause problems in your liver

. It may also affect your heart. So people who have a lot of blood transfusions may also need drugs to reduce the amount of iron. These are called iron chelators (pronounced kee-lay-tors).
In this trial, the researchers are looking at an iron chelator that you can take by mouth. It is called deferasirox or Exjade. It is already licensed to treat iron overload. The aim of this trial is to find out if it helps people with MDS.
Who can enter
You can enter this trial if you
Have low or intermediate risk MDS (your doctor can confirm this for you)
Have already had more than 15 units of blood and your doctors expect you to need at least 8 blood transfusion each year
Have satisfactory blood test results
Are well enough to be up and about for at least half the day (performance status 0, 1 or 2)
Are willing to use a reliable form of contraception during the trial and for 4 weeks afterwards if there is any chance you could become pregnant
Are at least 18 years old and weigh between 35kg and 135kg
You cannot enter this trial if you
Have been having blood transfusions for more than 3 years
Have already been having treatment with an iron chelator for more than 6 months
Have scarring (cirrhosis) of the liver
Are taking part in any other clinical trial except for an observational study
Have had another experimental drug in the last 4 weeks (or in the last 7 days if it was something you apply to your skin)
Have had cancer in the last 5 years apart from basal cell skin cancer or carcinoma in situ of the cervix
Have heart failure, or your heart is not pumping very strongly (you have a scan of your heart to test this)
Have another serious medical condition that could affect you taking part in this trial
Have active hepatitis B or hepatitis C
Are HIV positive
Are pregnant or breastfeeding
Trial design
This is an international trial. It will recruit about 630 people around the world. It is a randomised trial. The people taking part are put into treatment groups by a computer. Neither you nor your doctor will be able to decide which group you are in. You will not know which group you are in either. This is called a double blind trial.
People in 1 group take deferasirox tablets once a day. The trial doctors will work out the right dose for you according to how much you weigh and tell you exactly how many tablets to take. You have to mix the tablets into a glass of water or fruit juice before swallowing them.
People in the other group take dummy tablets (placebo

). They look exactly the same as the deferasirox tablets and you take them in the same way.
You take the tablets for between 3 and 5 years. This will depend on how many people have joined the trial before you. The trial team estimate that it will take about 2 years to recruit enough people. Those joining at the beginning will take the tablets for longer than people joining later on. During the trial, the doctors may change your dose depending on your blood test results.
Hospital visits
You will see the doctors and have some tests before you start treatment. The tests include
Physical examination including eye and hearing tests
Heart trace (ECG )
Heart ultrasound (echocardiogram )
Blood and urine tests
Ultrasound scan of your liver
Bone marrow test (if you have not had one in the last 6 months)
You see the trial doctors at least once every 4 weeks, more often in the first month of treatment. During the trial you have more blood tests, ECGs, echocardiograms, eye and hearing tests. Your doctors may want you to have more bone marrow tests, ultrasound scans or chest X-rays.
When you finish treatment, a member of the trial team will phone you 4 weeks later to see how you are. The trial team will continue to follow your progress by phone every 6 months until the study is completely over.
If you decide to stop having the trial treatment early, or have to stop because of side effects, the trial team would like to continue to monitor your condition. You will have blood tests, an ECG and echocardiogram every 3 months, as well as eye and hearing tests once a year. If you no longer want to attend these visits, they will contact you by phone to see how you are every 6 months until study is completely over.
Side effects
The possible side effects of deferasirox include
Tummy (abdominal) pain or diarrhoea
Skin rash
Occasionally, deferasirox can cause hair thinning or hair loss. Very occasionally it can cause an allergic reaction leading to breathing problems and swelling of the face or throat.
How to join a clinical trial
Please note: In order to join a trial you will need to discuss it with your doctor, unless otherwise specified.
Please note - unless we state otherwise in the summary, you need to talk to your doctor about joining a trial.
Supported by
Experimental Cancer Medicine Centre (ECMC)
NIHR Clinical Research Network: Cancer
Novartis
If you have questions about the trial please contact our cancer information nurses
Freephone 0808 800 4040
CRUK internal database number:
Please note - unless we state otherwise in the summary, you need to talk to your doctor about joining a trial.
Cara took part in a clinical trial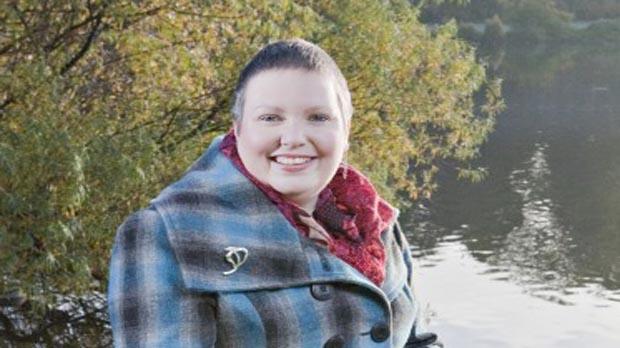 "I am glad that taking part in a trial might help others on their own cancer journey."