A trial of cyclophosphamide and pembrolizumab for kidney cancer (CAPER)
This trial is looking at a new combination of treatment for kidney cancer that has spread elsewhere in the body or if surgery to remove it is not possible. 
It is for people who have already had an immunotherapy.
More about this trial
You might have an immunotherapy for kidney cancer that has spread. But sometimes it doesn't work or stops working. So researchers are looking for ways to improve treatment. In this trial they are looking at a combination of 2 drugs called:
pembrolizumab and
cyclophosphamide
Pembrolizumab is an immunotherapy. It helps the immune system

 to find and kill cancer cells. 
Cyclophosphamide is a standard chemotherapy drug used to treat many types of cancer. Recently researchers have found that it can change the type of immune system cells close to tumours. These changes may help the immune system to recognise and attack or kill cancer cells. The researchers think that having it with drugs that stimulate the immune system might help it more.  
Researchers hope that having the 2 drugs together may help your immune system to find and kill cancer cells. Even if previous immunotherapies have not worked or have stopped working. 
The main aims of the trial are to find out:
how safe it is to have cyclophosphamide and pembrolizumab together 
if cyclophosphamide and pembrolizumab can delay or slow cancer growth 
more about the side effects
Who can enter
The following bullet points are a summary of the entry conditions for this trial. Talk to your doctor or the trial team if you are unsure about any of these. They will be able to advise you. 
Who can take part
You may be able to join this trial if all of the following apply. You:
have cancer that can't be removed with surgery or has spread elsewhere in the body
have cancer that got worse while taking an immunotherapy such as nivolumab or ipilimumab. The trial team check when you last had treatment to see if you are suitable to join.
have cancer that the doctor can measure on a scan
have a sample of tissue (biopsy ) available for the trial team to do some tests on 
are willing to have more samples of tissue taken during the course of the trial for extra testing
can swallow tablets or capsules 
have satisfactory blood test results
are willing to use reliable contraception during the trial and for a period after treatment if there is any chance you or your partner could become pregnant
are at least 18 years old
Who can't take part
Cancer related
You cannot join this trial if any of these apply. You:
have had previous treatments that included:
 

pembrolizumab or cyclophosphamide
recent radiotherapy
more than one course of immunotherapy
 

have cancer that is causing symptoms and your doctor thinks you will benefit from a different treatment
have cancer spread to the brain or spinal cord or you have had this in the past
had to stop having an immunotherapy in the past due to moderate side effects or you have side effects from past treatments unless they are mild
have had another cancer in the past 3 years that is getting worse or needed treatment. This is apart from non melanoma skin cancer , early cancer of the bladder or carcinoma insitu (CIS ) of the breast or cervix that has been successfully treated
have recently taken part in another clinical trial
Medical conditions
You cannot join the trial if any of the following apply:
You:
have an active autoimmune disease  that needed treatment in the last 2 years apart from certain ones. The trial team check this before you can join the trial. 
have a problem with your immune system or you are taking medication to damp it down unless it is a low dose
had inflammation of the lung (pneumonitis ) that needed treatment or you have active pneumonitis
have an active infection of HIV, hepatitis B, hepatitis C, tuberculosis (TB) or any other infection that needs treatment
have any other medical condition or mental health problem that the trial team think could affect you taking part
Other
You can't take part if you:
are pregnant or breastfeeding
have recently had a live vaccine  
are allergic to pembrolizumab or cyclophosphamide or anything they contain
Trial design
This is a phase 1 trial. It is taking place in the UK. The team hope to find 21 people to take part.
Everyone has cyclophosphamide and pembrolizumab.
Cyclophosphamide is a tablet you take once a day, everyday. 
You have pembrolizumab as a drip into a vein. You have this once every 3 weeks. 
To begin with you take cyclophosphamide for 21 days. You then have your first dose of pembrolizumab. It takes around 30 mins each time. You will be at the hospital for longer than this.
You continue to have cyclophosphamide and pembrolizumab for about 2 years. You have this for as long as treatment is working and the side effects aren't too bad. 
Samples for research
You give some extra blood samples during treatment. You give the samples at specific times and the study team will give you more information about this. The team would also like to collect 3 extra tissue samples. 
They plan to use the samples to:
see how well the treatment is working 
look at genes  to understand more about kidney cancer
Hospital visits
You see a doctor and have some tests before you can join the trial. These include:
You have pembrolizumab at the hospital in the outpatient department. 
You have a CT scan every 9 weeks. 
When you stop treatment you see the team for a check up 1 month later. You have a CT scan every 9 weeks if you stopped treatment but the cancer hadn't got worse. You have scans until your cancer starts to grow or you start another treatment for your cancer. 
You have follow up every 3 months if you stopped treatment because your cancer got worse. A member of the research team calls you to see how you are or they may check your medical notes.
Side effects
The trial team monitor you during treatment and afterwards. Contact your advice line or tell your doctor or nurse if any side effects are bad or not getting better. 
Pembrolizumab can affect the immune system. It may cause inflammation in different parts of the body which can cause serious side effects. They could happen during treatment, or some months after treatment has finished. Rarely, these side effects could be life threatening.
If you have any of these side effects, you should tell the doctor or nurse as soon as possible that you are on or have been on an immunotherapy.
The common side effects of pembrolizumab are:
a drop in red blood cells (anaemia ) causing breathlessness and tiredness
high temperatures (fever)
an increased risk of lung infections (pneumonia) or inflammation of the lungs (pneumonitis)
shortness of breath
The most common side effects of cyclophosphamide include:
a drop in the number of blood cells causing an increased risk of infection, breathlessness, bruising and bleeding
high temperature (fever)
kidney damage 
inflammation of the bladder causing pain or blood in the urine
We have more information about the side effects of:
How to join a clinical trial
Please note: In order to join a trial you will need to discuss it with your doctor, unless otherwise specified.
Please note - unless we state otherwise in the summary, you need to talk to your doctor about joining a trial.
Supported by
Merck, Sharp & Dohme
The Christie NHS Foundation Trust
Cancer Research UK Manchester Institute Cancer Biomarker Centre
CRUK internal database number:
Please note - unless we state otherwise in the summary, you need to talk to your doctor about joining a trial.
Charlie took part in a trial to try new treatments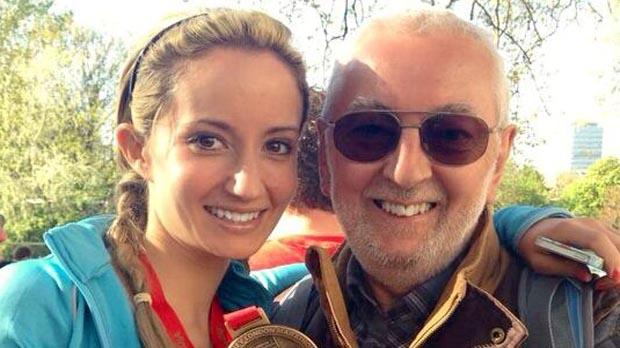 "I think it's really important that people keep signing up to these type of trials to push research forward."