A trial of CVA21 to treat cancer (STORM)
Please note - this trial is no longer recruiting patients. We hope to add results when they are available.
Cancer type:
Non small cell lung cancer
This is trial looking at the CVA21 virus to treat cancer. The trial is open to people with one of the following cancers
The trial is for people with cancer that has spread to the surrounding tissue or to another part of the body (advanced cancer).
More about this trial
Unfortunately there are no treatments doctors can give with the aim to cure people with these types of advanced cancer. But they are always looking for treatments that can increase the length of time people live or to delay the cancer coming back after treatment.
CVA21 (also called CAVATAK) is a naturally occurring virus

 that can cause the common cold. We know from laboratory studies

that CVA21 can kill some types of cancer cells without affecting normal healthy cells.
The aims of this trial are to find
The highest safe dose of CVA21
What the side effects are
What happens to CVA21 in the body
How well CVA21 works
Who can enter
You may be able to join this trial if you have one of the following cancers that has spread to another part of your body
And you must also
Have an area of cancer that the trial team can take a small sample of tissue (biopsy ) or a sample of fluid and cells (fine needle aspiration ) from (the trial team can advise you about this)
Be well enough to be up and about for at least half the day (performance status 0, 1 or 2)
Be at least 18 years old
You cannot join the trial if any of the following apply. You
Have a certain level of CVA21 antibodies  in your blood (the trial team will test for this)
Are able to have the standard treatment  for your cancer
Have had chemotherapy  or radiotherapy  in the past 28 days
Have had immunotherapy  or hormone therapy  in the past 28 days
Still have any side effects from previous treatment unless they are mild
Are taking medications that affect your immune system  (unless it is a low dose of steroids)
Have another type of cancer
Have certain heart problems (the trial team can advise you about this)
Have an infection that isn't controlled by medication
Have HIV or any other disease that can affect your immune system
Have hepatitis B or hepatitis C
Have another medical or mental health problem that the trial team thinks could affect you taking part in the trial
Are pregnant or breastfeeding
Trial design
This is a phase 1 trial. The researchers need 9 to 12 people to join.
The first few people who took part had the lowest dose of CVA21.  As they don't have any serious side effects, the next few people will have a higher dose. And so on, until they find the best dose. This is called a dose escalation study.
You have CVA21 as a drip into a vein. It takes 30 minutes. To start you have 3 treatments on different days in the first week. Then you have it once every 3 weeks. Each 3 week period is called a cycle of treatment. You can have up to 8 cycles of treatment.
Because the virus in CVA21 is similar to the common cold after each treatment it may be present in your lungs and digestive system

. To find out if it is, before each treatment of CVA21 the nurse will take a swab of your throat and a swab around the infusion site. They will also ask for a sample of spit (sputum) and poo (stool).
As part of the study the researchers will ask your doctor to take a small sample of cancer tissue (biopsy

). They will do this on your 4th visit. The study team will use this sample to find out about how CVA21 gets to the cancer and how well it works.
Hospital visits
You see the doctor to have some tests before taking part in the trial. These tests include
During the 1st week of treatment you see the doctor 4 times for blood tests and a physical examination. You also have a heart trace before your first treatment.
You then see the doctor every 3 weeks before treatment for a physical examination, heart trace and blood tests.
You have a CT scan or MRI scan before your 3rd, 5th and 7th cycle of treatment.
 
After completing treatment you see the doctor for the same tests you had at the start. Your doctor will also tell you how often and for how long they want to see you.
Side effects
CVA21 is a new treatment and there may be side effects we don't know about yet. The side effects reported so far include
Feeling sick
Muscle pain
Tiredness (fatigue)
Feeling weak and sore
Headache
A drop in blood cells causing an increased risk of bruising and bleeding
High temperature (fever)
Back and neck pain
Tummy (abdominal) pain
Joint and bone pain
Flu like symptoms
Hand cramps
Chills
Reddening of the skin
Voice changes
Tenderness in the groin
Diarrhoea
Symptoms of a head cold
Pain at the injection site
The trial doctor will talk to you about the possible side effects before you agree to take part in the trial.
How to join a clinical trial
Please note: In order to join a trial you will need to discuss it with your doctor, unless otherwise specified.
Please note - unless we state otherwise in the summary, you need to talk to your doctor about joining a trial.
Supported by
Experimental Cancer Medicine Centre (ECMC)
Viralytics Ltd
CRUK internal database number:
Please note - unless we state otherwise in the summary, you need to talk to your doctor about joining a trial.
Cara took part in a clinical trial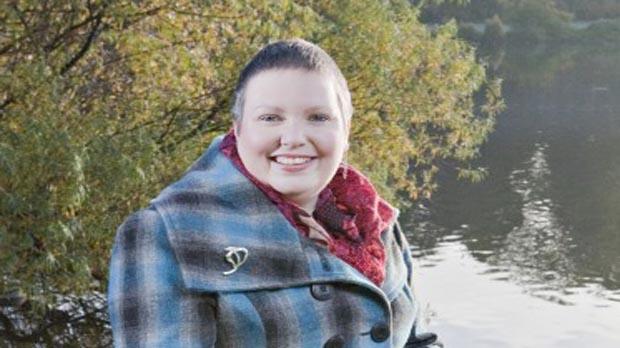 "I am glad that taking part in a trial might help others on their own cancer journey."