A trial of chemotherapy with or without bevacizumab for ovarian cancer, primary peritoneal cancer or fallopian tube cancer (ICON 7)
This trial looked at chemotherapy combined with a monoclonal antibody for ovarian cancer, fallopian tube cancer and primary peritoneal cancer.
Doctors usually treat ovarian cancer with surgery and chemotherapy. They often use the chemotherapy drugs carboplatin and paclitaxel (Taxol).
Bevacizumab (Avastin) is a type of biological therapy called a monoclonal antibody. Researchers hoped that giving bevacizumab as well as chemotherapy may be better than chemotherapy alone.
The aim of this trial was to find out if adding bevacizumab to chemotherapy helps stop ovarian cancer coming back after surgery.
Summary of results
The research team found that giving bevacizumab as well as chemotherapy did help stop the cancer coming back after surgery a little, but it didn't help the women live longer.
This trial recruited 1,528 women from around the world. Most had had surgery to remove as much of their cancer as possible in the 2 months before they joined the trial. The women taking part were put into 1 of 2 groups by a computer. Neither they nor their doctor could decide which group they were in. This is called a randomised trial.
The 764 women in group 1 had carboplatin and paclitaxel chemotherapy once every 3 weeks. Each 3 week period is 1 cycle of treatment, and they had 6 cycles.
The 764 women in group 2 had 6 cycles of carboplatin, paclitaxel and bevacizumab (Avastin) once every 3 weeks. After that they had 12 cycles of bevacizumab alone.
The women who had bevacizumab as as well as chemotherapy had an average of nearly 2 months longer before their cancer started to grow again. Women who had a more advanced stage cancer to start with had the most benefit.
In 2013 the research team looked at the results again to see if having bevacizumab helped people live longer. They found 352 women out of the 764 in the chemotherapy group had died (about 46%). This compares to 362 out of 764 in the chemotherapy and bevacizumab group (about 47%). 
The research team then looked specifically at the women who had the highest risk of their cancer coming back. They found that of those who had died so far, the women in the bevacizumab group lived for an average of nearly 5 months longer than the women who had chemotherapy alone (39.3 months compared to 34.5 months).
Women in both groups had some side effects. The most common side effect of bevacizumab was high blood pressure, but it was easily treated.
The research team concluded that having bevacizumab as well as chemotherapy after surgery didn't help women with ovarian cancer live longer, unless they had more advanced cancer and a worse outlook to begin with.
We have based this summary on information from the team who ran the trial. The information they sent us has been reviewed by independent specialists (peer reviewed

) and published in a medical journal. The figures we quote above were provided by the trial team. We have not analysed the data ourselves.
How to join a clinical trial
Please note: In order to join a trial you will need to discuss it with your doctor, unless otherwise specified.
Please note - unless we state otherwise in the summary, you need to talk to your doctor about joining a trial.
Supported by
Cancer Research UK
Experimental Cancer Medicine Centre (ECMC)
F.Hoffmann-La Roche Ltd (Roche)
Medical Research Council (MRC)
National Institute for Health Research Cancer Research Network (NCRN)
Other information
This is Cancer Research UK trial number CRUKE/05/024.
CRUK internal database number:
Please note - unless we state otherwise in the summary, you need to talk to your doctor about joining a trial.
Cara took part in a clinical trial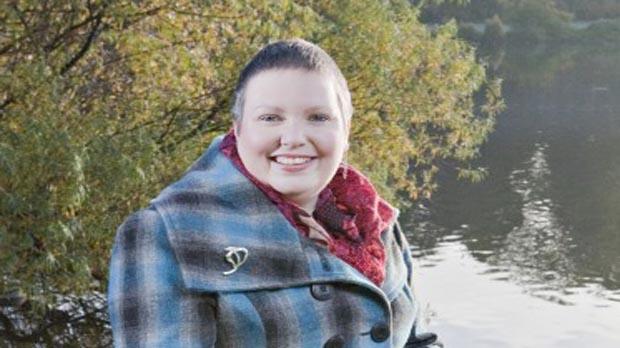 "I am glad that taking part in a trial might help others on their own cancer journey."