A trial of chemotherapy for cancer of unknown primary (CUP-ONE)
Coronavirus (COVID-19)
We know that this is an especially worrying time for people with cancer and their family and friends. We have separate information about coronavirus and cancer. Please read that information alongside this page. We will update that information as guidance changes.
Please note - this trial is no longer recruiting patients. We hope to add results when they are available.
Cancer type:
Cancer of unknown primary (CUP)
This trial is looking at the chemotherapy drugs epirubicin, cisplatin and capecitabine for cancer of unknown primary and testing new ways of finding where the cancer started. This trial is supported by Cancer Research UK.
Cancers are named according to where they start in the body. This is called the primary site. If cancer spreads to another part of the body, this is called secondary cancer. Sometimes secondary cancers are found in one or more parts of the body, but doctors are unable to find the primary site. This is called cancer of unknown primary (CUP) or unknown primary cancer. Researchers are looking at new ways of testing cancer cells to try and work out where an unknown primary cancer started.
Doctors often use chemotherapy to treat cancer of unknown primary. But they are not sure which are the best drugs to use. In this trial, they are looking at a combination of 3 chemotherapy drugs called epirubicin, cisplatin and capecitabine. This treatment is known as ECX.
The aims of this trial are to
Look at new ways of testing cancer tissue removed during a biopsy
See how much ECX helps people with cancer of unknown primary
Who can enter
You can enter this trial if you
Have been diagnosed with a type of unknown primary cancer called a carcinoma
Have at least one area of secondary cancer that your doctors can measure
Are well enough to take part (performance status 0,1 or 2)
Have satisfactory blood test results
Are willing to use reliable contraception if there is any chance you could become pregnant
Are at least 18 years old
You cannot enter this trial if you
Have cancer that has spread to your brain
Have already had chemotherapy
Have had hormone therapy or biological therapy in the last 4 weeks
Have had radiotherapy in the last 6 weeks or you have not recovered from the side effects of earlier treatment
Have had any other cancer in the last 5 years, apart from basal cell skin cancer that has been treated, or carcinoma in situ of the cervix
Have hearing problems that the trial team think could get worse if you have the drug cisplatin
Have angina, heart failure or other heart problems that are a cause for concern (the trial doctors can advise you about this)
Have any other medical condition that the trial doctors think could affect you taking part in this trial
Are pregnant or breastfeeding
Trial design
This is a phase 2 trial. It will recruit at least 57 people. Everybody taking part has ECX chemotherapy. You have epirubicin and cisplatin through a drip into a vein, once every 3 weeks. You have capecitabine (also called Xeloda) as tablets. You take them twice a day, every day. Each 3 week period is called a cycle of treatment. You have up to 8 cycles, which will last nearly 6 months.
As part of this trial, the doctors will ask your permission to get a sample of tissue removed when you had a biopsy

. They will use this tissue to do new tests in the laboratory that may help them to find where the cancer started.
The trial team will also use the tissue sample and extra blood samples taken during the trial to study your DNA. This will help them understand more about why some people respond better to treatment than others, and why some people get certain side effects.
You will be asked to fill out a questionnaire at the beginning of the trial, before each cycle of treatment and after the end of treatment. The questionnaire will ask about any side effects you have had and about how you have been feeling. This is called a quality of life study.
Hospital visits
You will see the trial doctors and have some tests before you start treatment. The tests include
Physical examination
Blood tests
A biopsy if you have not already had one
You go to hospital every 3 weeks during treatment. Each visit will take a few hours. You have a CT scan after 4 cycles of treatment and at the end of treatment.
After you finish treatment, you will see the trial doctors a month later and have some more blood tests. The trial team will follow your progress after that. If your cancer hasn't got worse, you will have a scan every 3 months until it starts to grow again.
How to join a clinical trial
Please note: In order to join a trial you will need to discuss it with your doctor, unless otherwise specified.
Please note - unless we state otherwise in the summary, you need to talk to your doctor about joining a trial.
Supported by
Cancer Research UK
Experimental Cancer Medicine Centre (ECMC)
NIHR Clinical Research Network: Cancer
Other information
This is Cancer Research UK trial number CRUK/08/006.
Questions about cancer? Contact our information nurses
CRUK internal database number:
Please note - unless we state otherwise in the summary, you need to talk to your doctor about joining a trial.
Around 1 in 5 people take part in clinical trials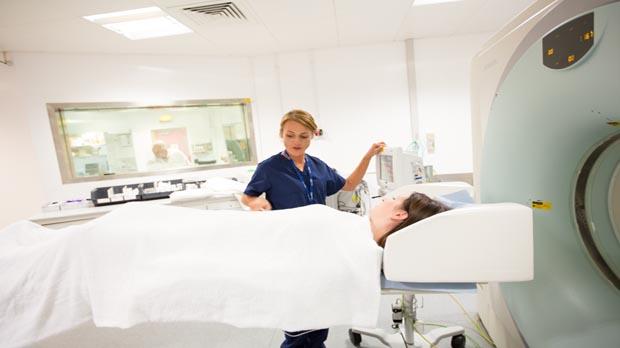 Around 1 in 5 people diagnosed with cancer in the UK take part in a clinical trial.