A trial of CAR T-cell treatment and pembrolizumab for diffuse B cell lymphoma (ALEXANDER)
Please note - this trial is no longer recruiting patients. We hope to add results when they are available.
This trial is looking at changing immune cells to recognize and attack diffuse B cell lymphoma cells. The changed immune cells are your own T cells. This treatment is called CAR T-cell treatment. 
The trial is for people with diffuse B cell lymphoma (DBCL) that has come back or treatment has stopped working.
More about this trial
There are several treatments for DBCL, including chemotherapy. But in some people, the lymphoma comes back, or treatment stops working. So, doctors are looking for new treatments to help people in this situation. In this trial they are looking at:
CAR T-cell treatment
pembrolizumab
CAR T-cell treatment
uses your own
T cells

. They are part of the
immune system

. They are good at fighting infection, but they aren't good at recognising lymphoma cells. With this treatment the doctor takes some T cells from your blood and in a laboratory changes them using a virus. This is when they become CAR T-cells. 
Once they have done this they give the changed T cells back to you. This helps the T cells to recognise and find lymphoma cells. 
Currently, CAR T-cell treatment targets 1 protein on the surface of the cell. But sometimes this treatment doesn't work for very long. Researchers think this might be because the lymphoma cells can hide away and not be recognised. 
So, in this trial, they are looking at CAR T-cell treatment that targets 2 proteins. These proteins are CD19 and CD22.
Pembrolizumab is a type of
immunotherapy

. It blocks a protein called PD-1. This triggers the immune system to attack and kill lymphoma cells. Doctors think it will help CAR T-cells to work better. 
This is the first time people with lymphoma are having this type of CAR T-cell treatment.
The aims of the trial are to find out:
how safe treatment is
how well treatment works
if it's possible for some people have treatment as an outpatient
more about the side effects
Who can enter
The following bullet points list the
entry conditions
for this trial. Talk to your doctor or the trial team if you are unsure about any of these. They will be able to advise you. 
Who can take part
You may be able to join this trial if all of the following apply. 
You:
have diffuse B cell lymphoma that has come back after a least 2 types of treatment or a stem cell transplant , or you had chemotherapy that has stopped working 
have at least 1 area of lymphoma that your doctor can see on a scan
can't have your stem cells collected (leukapheresis) for any reason
have satisfactory blood test results 
are willing to use reliable contraception during treatment and for up to 12 months afterwards if there is any chance you or your partner could become pregnant
are well enough to carry out all your normal activities, apart from heavy physical work (performance status of 0 or 1)
are at least 18 years old 
Who can't take part
You cannot join this trial if any of these apply. 
Cancer related
 
You:
have had a stem cell transplant with somebody else's cells in the past
have lymphoma that has spread to the brain or spinal cord
have had any other cancer unless there haven't been any signs of it for 2 years. You may be able to take part if you have a very early cancer (carcinoma in situ ), basal cell skin cancer , squamous cell skin cancer, breast cancer or prostate cancer and you are taking hormone treatment
have had immunotherapy such as pembrolizumab or a similar drug in the past
have had gene therapy,  CAR T-cell treatment or drugs that target the proteins CD19 or CD 22 in the past such as blinatumomab
have had radiotherapy to the chest within 24 weeks prior to the planned CAR T-cells or within 4 weeks if you had treatment for pain control
are having any other treatment such as an experimental treatment, targeted drugs, chemotherapy or radiotherapy
Medical conditions
You:
have any problem with the brain, spinal cord and nerves
have a heart problem such as a heart attack or angina
have had problems with blood clots in your legs or lungs in the last 3 months and you are having treatment for this
have had a bleed in your tummy (abdomen)
have had major surgery in the last 3 months
have an infection that needs treatment
have an autoimmune disease  such as Crohn's or rheumatoid arthritis
have a lung condition called pneumonitis
are taking certain medications for example, steroids within 72 hours of having CAR T-cell treatment, drugs that dampen down the immune system or you are having chemotherapy
have HIV
have Hepatitis B or Hepatitis C
have any other medical condition or mental health problem that the trial team think would affect you taking part
Other
 
You:
are allergic to albumin, dimethyl sulfoxide (DMSO), cyclophosphamide, fludarabine, pembrolizumab or tocilizumab
can't have pembrolizumab for any reason
are pregnant or breastfeeding
have had a live vaccination within 4 weeks of having your white blood cells collected (leukapheresis)
Trial design
This is a
phase 1/2 trial
. It is taking place in the United Kingdom. There are 2 parts to the trial, part 1 and part 2.
In part 1 researchers are looking at the best dose of CAR T-cells to have. The researchers hope around 50 people will take part. Phase 1 is open for people to take part. 
In part 2 they are testing this dose in more people. Part 2 will begin when they find the best dose in part 1. The researchers hope around 101 people will take part in Part 2. 
There are 4 steps to your treatment:
collecting your white blood cells (leukapheresis)
a short course of chemotherapy
having the T cells back
pembrolizumab 
Collecting white blood cells (leukapheresis)
Leukapheresis is a procedure to collect white blood cells from your bloodstream.
You lie on a bed or reclining chair and have a tube into a vein in your arm. One tube removes blood and passes it into a machine that removes white blood cells. The rest of your blood goes back into your body through a
central line

.
The researchers will then use gene therapy to change (modify) these cells in a laboratory. This is to make them able to recognise and attack lymphoma cells. 
It isn't always possible to grow enough cells. Your doctor will talk to you about this and about what other treatments that might be available if this happens.
A short course of chemotherapy 
A week before you have CAR T-cell treatment, you have chemotherapy. This helps the changed T cells to survive and grow inside the body. 
You have 2 drugs called:
cyclophosphamide
fludarabine 
You have them as a
drip into a vein
. You have this once a day, for 3 days in a row in the week before having your T cells back. This takes about an hour each time.
Having the T cells back 
You have the changed T cells back as a drip into a vein. It takes about 30 minutes. Some people might have this as 2 separate doses. The trial team can tell you more if this applies to you. 
Pembrolizumab 
Some people have a dose of pembrolizumab when they have their chemotherapy. And some people have it after having the T cells back. You have 3 doses of pembrolizumab. You have it once every 3 weeks as a drip into a vein. 
 
The first 3 to 6 in the trial people won't have this treatment.
Hospital visits
You see a doctor and have some tests before you can take part. These include:
physical examination
blood samples
heart trace (ECG )
heart scan (echocardiogram ) or MUGA scan
The trial team ask you to give a new tissue sample (biopsy) of your lymphoma if there isn't one available.
It takes about 4 weeks to make the changed immune cells in the laboratory. The trial team will tell you when you go back to hospital for your chemotherapy. You might stay overnight in the hospital or have this on the day ward.
You have a check up and blood tests before you have your CAR T-cell treatment. Most people stay in hospital for about 10 days afterwards or until your doctor thinks you are well enough to go home. They will monitor you for any side effects you might have. A few people have their treatment and then go home. You'll need to come in for daily check ups for 10 days afterwards if you are in this group. So you'll need to live within an hour of the hospital and also have someone at home who can help look after you and accompany you for these check ups. 
You have pembrolizumab at the hospital.
You have a check up after your CAR T-cell treatment, at:
3 weeks
4 weeks 
5 weeks
8 weeks 
At the 4 week check up you also have a:
Follow up
When you finish treatment, you have regular follow up for up to 2 years. This will be every month to begin with and then every 3 months for 18 months.  At each visit you have:
You have 1 bone marrow test if treatment worked.
You have a CT scan every 3 to 6 months. You have a PET scan at month:
Side effects
As CAR T-cell treatment is new, there may be some side effects we don't know about yet. The trial team will monitor you during the time you have treatment and you'll have a phone number to call if you are worried about anything.
The possible side effects are:
a condition called cytokine release syndrome that can cause:
 

high temperatures (fever)
muscle pains
difficulty breathing
low blood pressure
 

blood clotting problems
mild to severe confusion, difficulty speaking and weakness, but this usually resolves by itself or with treatment
an increased risk of infection
The most common side effects of leukapheresis include:
feeling light headed
twitching muscles and cramps
tingling around the lips, nose or finger tips
bruising when the doctor or nurse put the cannula in
The common side effects of pembrolizumab include:
tiredness (fatigue)
fever
cough
shortness of breath
pain in muscles, bones or joints
We have information about the side effects of:
How to join a clinical trial
Please note: In order to join a trial you will need to discuss it with your doctor, unless otherwise specified.
Please note - unless we state otherwise in the summary, you need to talk to your doctor about joining a trial.
If you have questions about the trial please contact our cancer information nurses
Freephone 0808 800 4040
CRUK internal database number:
Please note - unless we state otherwise in the summary, you need to talk to your doctor about joining a trial.
Around 1 in 5 people take part in clinical trials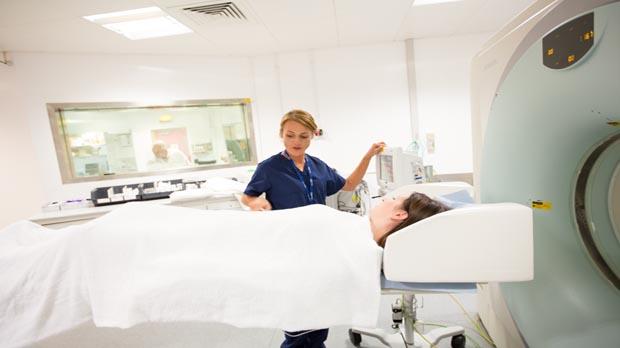 Around 1 in 5 people diagnosed with cancer in the UK take part in a clinical trial.