A trial of cabazitaxel for liposarcoma that has spread or can't be removed with surgery (EORTC-1202)
Coronavirus and cancer
We know it's a worrying time for people with cancer, we have information to help. If you have symptoms of cancer contact your doctor.
Please note - this trial is no longer recruiting patients. We hope to add results when they are available.
This trial is looking at cabazitaxel for liposarcoma that has spread to other parts of the body or can't be removed with surgery (advanced liposarcoma).
More about this trial
Liposarcoma is a type of soft tissue sarcoma. Doctors often treat liposarcoma with chemotherapy. But they are uncertain about the best drug to use.
In this trial, researchers are looking at a chemotherapy drug called cabazitaxel (also called Jevtana). The aim of the trial is to see if cabazitaxel can stop advanced liposarcoma from getting worse.
Who can enter
You may be able to join the trial if all of the following apply. You
Have liposarcoma that has grown into surrounding tissue and cannot be removed with surgery or has spread to another part of your body, and scans show that it has got worse in the last 6 months
Have had 1 other type of chemotherapy for liposarcoma that has spread
Are well enough to carry out all your normal activities, apart from heavy physical work (performance status of 0 or 1)
Have satisfactory blood test results
Are between 18 and 75 years old
Are willing to use reliable contraception during the trial and for 6 months after the last dose of cabazitaxel if there is any chance you or your partner could become pregnant
Before you can take part in this trial, you must agree that the researchers can test a sample of your sarcoma that was removed when you had a biopsy or surgery in the past.
You cannot join this trial if any of these apply. You
Have sarcoma that has spread to your brain and is causing symptoms (you may be able to take part if you have cancer spread to the brain that has been treated, isn't causing any symptoms, has not got any worse for at least 3 months and you don't need to take steroids)
Have had more than 1 type of therapy that targets certain proteins or have had this type of treatment in the last 2 to 4 weeks (the trial team can advise you about this)
Have inflammation of your bladder (cystitis). The trial team can advise you about this
Have had any other cancer in the last 5 years, unless it was a very early stage and has been successfully treated (the trial team can advise you about this)
Are still having side effects from other treatment unless they are very mild (apart from hair loss)
Are taking (or are planning to take) any other medication that can affect body substances called cytochrome P (CYP) enzymes
Are known to be very sensitive to cabazitaxel or taxane drugs
Have certain heart problems (the trial team can advise you about this)
Have any other serious medical condition or mental health problem (the trial team can advise you about this)
Are pregnant or breastfeeding
Trial design
This is an international phase 2 trial. The researchers need up to 50 people to take part.
Everyone taking part has cabazitaxel. You have it as a drip into a vein every 3 weeks. It takes about an hour each time. 
You continue to have cabazitaxel for as long as your cancer doesn't get worse and the side effects aren't too bad.
Hospital visits
You see the trial team and have some tests before you start treatment. The tests include
You see the trial doctor for blood tests and a physical examination every 3 weeks. And you have a CT or MRI scan every 12 weeks.
When you finish treatment, you see the trial team again within a month. You have a physical examination, blood tests and a CT or MRI scan.
If you stop the treatment for any reason other than your sarcoma getting worse, the trial team will ask you to carry on having scans every 12 weeks.
If your sarcoma does get worse, the trial team will continue to see how you are every 3 months. This can be when go to hospital for a check up, or they may contact you by phone.
Side effects
The most common side effects of cabazitaxel include
A drop in blood cells causing an increased risk of infection, bleeding problems, tiredness and breathlessness
Shortness of breath or a cough
Short term hair loss
Tummy (abdominal) pain
Back pain or pain in your joints
Blood in your urine
Feeling tired, weak and lacking in energy
We have more information about cabazitaxel.
How to join a clinical trial
Please note: In order to join a trial you will need to discuss it with your doctor, unless otherwise specified.
Please note - unless we state otherwise in the summary, you need to talk to your doctor about joining a trial.
Supported by
European Organisation for Research and treatment of cancer (EORTC)
Experimental Cancer Medicine Centre (ECMC)
NIHR Clinical Research Network: Cancer
Sanofi
CRUK internal database number:
Please note - unless we state otherwise in the summary, you need to talk to your doctor about joining a trial.
Around 1 in 5 people take part in clinical trials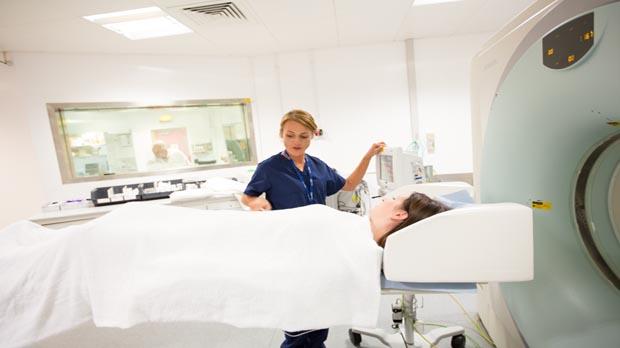 Around 1 in 5 people diagnosed with cancer in the UK take part in a clinical trial.